Pearl Catering takes you behind the scenes at the David Jones Fashion Launch showcasing the raw bar that received rave reviews.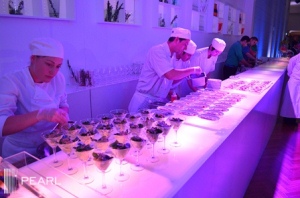 Pearl
's open kitchens combine the tastes of the ocean and land, giving your guests the opportunity to interact and see firsthand the theatre of the kitchen.

With press like 'the best canapés I have had in years', Shelly Horton – The Sun Herald, you are in safe hands with Pearl.

Stunning dishes such as freshly shucked Sydney rock and angasi oysters with cucumber salad and avrugar caviar – freshly sliced kingfish with sweet ginger and red shallot dressing – salad of poached lobster with coriander, mint, green mango and peanuts or a carpaccio of david blackmore full blood wagyu with fresh grated horseradish, white anchovy aioli, parmesan and rocket cress to name but a few.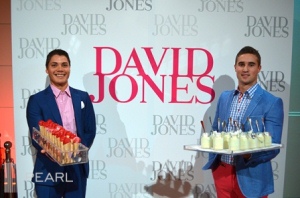 Pearl is a team of restaurant and catering professionals with a strong commitment to creativity and innovation, delivering exceptional food, impeccable service and a fine eye to detail.

Pearl is proud to be preferred caterer to a strong portfolio of venues and also have access to private waterfront properties, industrial warehouses and many unique locations that you will not find in any search results.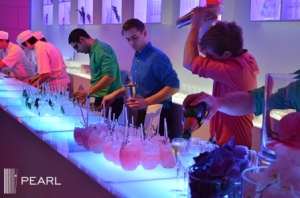 Like us on
Facebook
to see behind the scenes at the David Jones spring summer fashion launch and many other profiled events.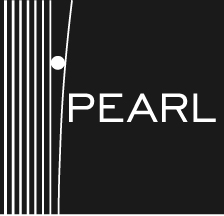 Contact the team at Pearl to discuss your next event.

02 9331 8488