With the future of AIME in new hands, Reed Travel Exhibition's Graeme Barnett and Angela Sciacca discuss the possibility of a new MICE event for Asia-Pacific and why acquiring quality buyers is tougher than ever.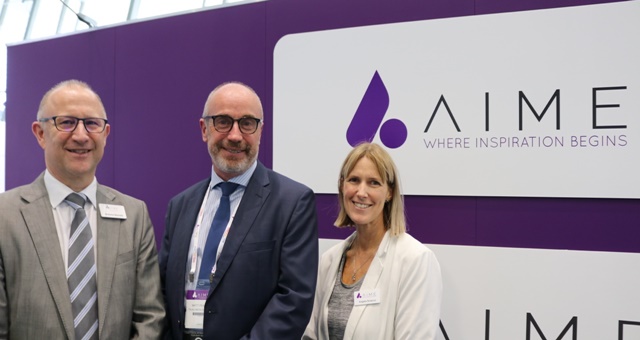 Graeme Barnett – Senior Exhibition Director – Reed, Matt Pearce – MD – Talk2 Media & Events, Angela Sciacca – Exhibition Project Manager – AIME, taken by Spice
The 26th Asia-Pacific Incentives and Meetings Expo (AIME) came to a close this week and, as event planners and exhibitors recuperate after a jam-packed two days of meetings and social events, exhibition and event management supplier Reed Exhibitions is preparing to relinquish control of the show after almost 20 years at the helm.
Commencing in 2019, Talk2 Media & Events, led by directors Matt Pearce and Stephen Malbourne, will take control of the trade show, which has become the largest event of its kind in the Asia-Pacific region.
Speaking to Spice News, Graeme Barnett, Senior Exhibition Director at Reed Travel Exhibitions, hints that after collaborating with the Melbourne Convention Bureau on the show for nearly two decades, moving on was right for all parties.
"Whilst we have had a great working relationship with the Melbourne Convention Bureau, there are occasions where those strategies do not necessarily align. We have worked on AIME for almost 20 years and we have given Melbourne as a city and Australia overall a platform to promote its business events, both internationally and domestically.
"We felt this was the right time to allow someone else to take the next evolution of AIME and we wish Matt and the Talk2 Media & Events team the best, because we will be making sure that we watch from afar as we are part of the business events scene in Australia."
Will Reed Exhibitions be launching a new MICE trade show of its own in Australia?
"That is a good question." Barnett's cards are close to his chest. "There are lots of places we would like to be, but it is not easy to go into every single destination and location that we want. We are going to take a watching brief for a while and take some time to assess all of the events in the portfolio."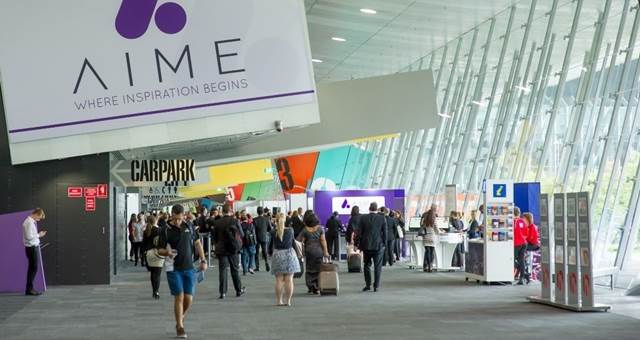 Quality over quantity

Ahead of its final outing, Reed made key changes to AIME's hosted buyer programme, initiating a new invitation-only application process for event planners interested in attending the show. The idea was to increase the quality of new and existing buyers, while enabling a more efficient and fast-tracked registration process. According to the AIME 2018 exhibitors, the changes led to a richer stream of prospective business on the show floor.
"It was a slightly smaller exhibition, but we found the quality was better than previous years, particularly among local buyers," says Shahnaz Bakhshay, Director of Sales, Australia & New Zealand TFE Hotels. Troy Stasinowsky, Head of Busines Development at Showtime Event Group, agrees. "AIME did a good job of rejuvenating the show. The quantity was down, but the quality of the pre-scheduled appointments was up."
Despite this consensus that AIME 2018 was quieter in comparison to previous years, the increase in quality buyers as a result of the new hosted buyer acquisition model registered as an overall success for the organisers.
Angela Sciacca, Exhibition Project Manager, AIME tells Spice News: "We sent out invitations to buyers who we wanted to attend and they were then reference checked – different to the application process that we used to manage.  On the whole it was the hosted buyer acquisition model that was the highlight."
It wasn't the only new feature Sciacca and her team introduced, however. Longer meeting times and bigger gaps between appointments were designed to give buyers more time to wander the show floor, making for a less regimented itinerary. "We feel as though this has added some calmness on the floor." Sciacca adds. "Our buyers are getting to their appointments on time and are having more meaningful meetings with exhibitors. These are positive changes that we can see have made an impact straight away."
Competing for buyers

In a global industry filled with event planners who are increasingly time poor, the challenge of enticing them away from their desks, their clients, and their personal lives is harder than ever. Not only does AIME have to compete against rival trade shows regionally, domestically and internationally, but the abundance of familiarisation trips hosted by tourist boards and hotel groups are also fighting for quality buyers. The landscape is fierce.

Barnett explains: "Reed operates 46 industry sectors worldwide and runs over 500 events globally and I would go as far to say that the MICE sector is  one of the most competitive. If you look at the global calendar of industry events, most destinations have some sort of in-bound familiarisation visit or hosted buyer event that they would do themselves. It is no wonder that buyers are so sought after and they only have a certain amount of time they can afford outside of the office."
Although this potentially might trouble Barnett, he argues that this is a positive thing for the industry overall, with event planners having a greater variety of trade shows to choose from, with more opportunities for networking and knowledge gathering than they've ever enjoyed before. How trade shows ensure they stay relevant and engaging to an industry with such a diversity of stakeholders is a challenge that the likes of AIME, IMEX and IBTM are constantly grappling with.
"What we need to do is make [trade shows] more content led and more experiential. A lot of the planners that are hosted in our events are looking for things other than the logistical elements of the show – accommodation, flights, destination, the architecture of meetings – and that is what we are looking to bring onto the show floor."
While education and quality content could be vital in persuading buyers to invest in one trade show over another, tailoring the experience to the multiple personalities and roles within the industry could be the strategy to securing loyalty on a long-term basis. "We have developed five planner and four seller personas and used this to create personalised invitations and strategies suited to those personas, whether they are association or corporate led, or non-identified meeting planners who do not realise they are part of a global community. It is about targeting each persona with a proposition that works for them," Barnett concludes.