Funding of $2.5 million will be distributed among suppliers of AV, tech equipment, marquees and more.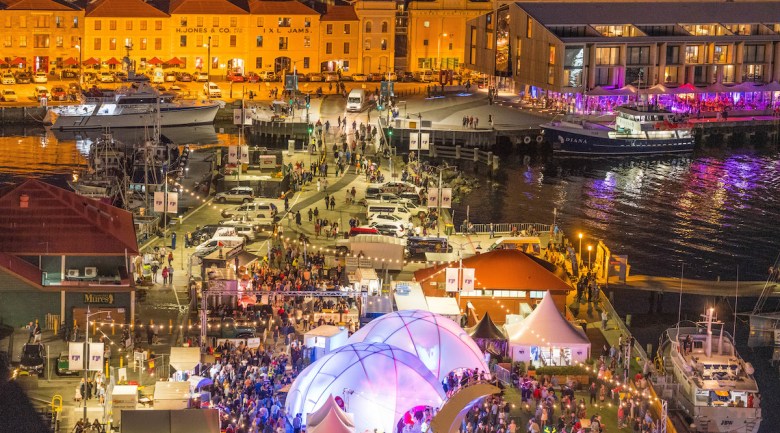 Hobart Race Village. Image credit: Alastair Bett
The Tasmanian Government has announced a new round of funding for small businesses involved in the events sector.
Funding of $2.5 million is available to eligible Tasmanian businesses that provide "critical event support infrastructure and other services that are essential to the running of events as part of the recovery of the visitor economy".
This includes businesses that supply event equipment and infrastructure such as marquee hire, portable toilets, AV and technical support, as well as event management businesses and promoters.
Minister for small business, hospitality and events Sarah Courtney said the funding recognises the significant contribution small businesses and events make to the state's economy and the impact COVID-19 has had on the sector.
"Our events sector is critical for driving visitation around our state, which in turn helps support our hospitality and small businesses, particularly in regional areas," she said.
"This is not funding for individual events, or for those who attend or participate in events – it is about supporting the providers of critical infrastructure and services that, without which, we would not be able to run major events at all."
Grants will range from up to $5,000 for smaller business and up to $100,000 for businesses with a larger turnover.
Applications for the Event Infrastructure and Critical Support Small Business Grant program are open now until 13 November 2020.
Full eligibility criteria and detailed guidelines are available here.