The White Tree invites you to check them out.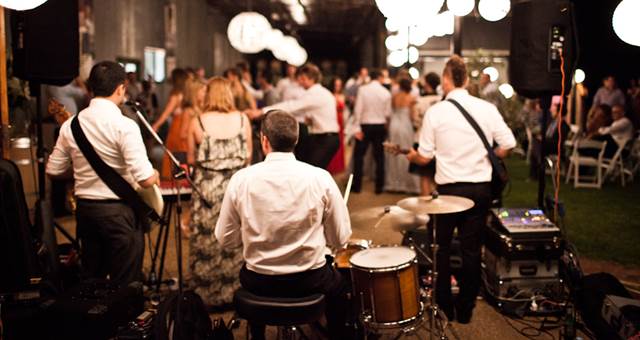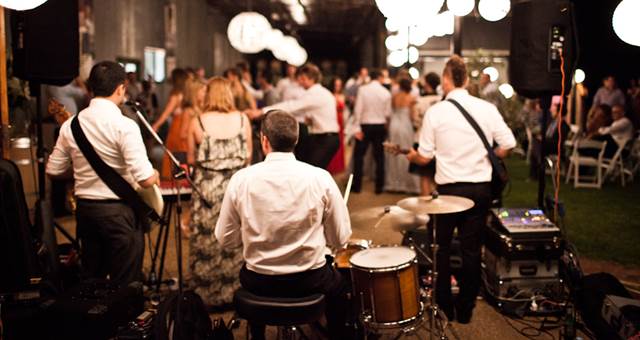 The White Tree invites you to check them out.
If you're in Brisbane on Tuesday 3 November, head to the Brooklyn Standard in Eagle Lane from 7pm – 8:30pm to see The White Tree perform.
The White Tree co-founder James Tudball said, "Music is a vital ingredient to ensure the success of any party, function or event. It enhances the senses to create an atmosphere where people can relax, enjoy themselves and feel comfortable to communicate more fluidly.
"We've all been to a restaurant before where the feng shui is just a little off. Then we stop and notice that the music is either too soft, too loud, or the chosen music isn't matching the tone of the restaurant.
"At The White Tree we understand that every event has communication objectives and the music needs to adhere to that brief. The difficult thing for an event planner is working out what style of music the demographic of the guests will want to hear, and how the music should unfold across the entire event.
"For small scale networking events with limited budgets, an iPod playing selected songs via a venue's house system may suffice. But for larger scale events where music should be playing a key role, there are many options to weigh up.
"A key musical decision for an event planner is whether the event calls for a live band or a DJ.
"Despite running a business that offers live bands for musical entertainment, rather than DJs, I still feel I can give an unbiased account of the pros and cons of both. Hopefully some of these points help event planners struggling with this decision.
"I'll start with the pros of a DJ, and admittedly there are many. A DJ is cost-effective as there is only 'one mouth to feed'. In today's climate where event budgets aren't always what they used to be, DJs become that tried and tested option offering value for money.
"As an event planner, you also have more control over a DJ in terms of what music they play. It's much easier to request songs for a DJ to play (and not to play) because with today's technology they can download, store and play Mp3s with ease. For a band, this issue isn't so easy as the musicians need to learn and rehearse requested songs that they don't yet know.
"The actual 'sound' of a DJ can also be a positive if the demographic will want to hear songs exactly as per the original recording. Some generations love to hear a live band's version of a song, but others prefer to hear it exactly as they heard it on the radio. This is an interesting thought, particularly as younger generations are growing up listening and dancing to DJs at pubs and clubs rather than bands. The Baby Boomer generation for instance are much more familiar with dancing to and engaging with live cover bands. Back in the 90s, many of the large venues had live cover bands instead of DJs.
"A DJ can also mash up songs easily and move from one song to the next quickly if a certain song or style isn't working with a dance floor. Mixing on the fly isn't as easy for a live band. In terms of style, it's also true that a DJ handles certain genres much better than a band, for instance house music, hip-hop and anything electro based. These sorts of styles can be more challenging for a band to replicate.
"When moving onto live bands, the first point is that the decision of 'which band' is that little bit more complicated and confusing than booking a DJ. For instance with The White Tree Band, our line up is customisable so clients can book as a small three piece with just male vocals/guitar, bass and drum, or a large ten piece with full brass section.
"You also want to find a band that has a singer who fits the tone of your event, and a repertoire of songs that will resonate with the guests. In this research and evaluation process, you should aim to source not just a demo but also check out live film clips, and even check out the band at a gig. We run live showcase gigs with The White Tree at venues in Melbourne, Brisbane and Sydney, so event planners can hear the singers and the different band configurations.
"Your chosen band configurations will depend on the scale of the event. If it's a networking event, a great option is to have a small jazz band or an acoustic duo playing chilled out covers. We call these gigs 'musical wallpaper'. We're there to enhance the event aurally and visually, but in a very subtle way.
"If however you have an event for a large crowd who want some serious dance floor action, you're going to want a bigger band to exert more energy. This is more costly than a DJ, but it can provide an unrivalled sound and a level of engagement that a DJ might not be able to match.
"A good live band comprising top musicians can still perform a range of styles. They can also change gears depending on the stage of the night so you could chat to the band about configuring a larger outfit for the dance sets, and the same band shrink down to a duo or trip for the earlier stages of the night.
"The actual sound of a great live band in full flight during the dance sets is arguably more raw and energetic than a DJ, particularly if you have a great lead singer who is engaging and entertaining. Good singers will be able to cue the band to 'break it down' and invite crowd participation such as the guests singing the chorus of a rock anthem, or call and response lyrics. Even some of the more reserved crowds love this sort of involvement, particularly if it's later in the night after a few drinks.
"A  slightly superficial 'pro' for a large live band is that it looks high-end. If you're planning an extravagant event, the presence and aesthetic of a full eight to ten piece band with brass section is arguably more impressive than a DJ standing behind a desk by themselves. This may seem like a trivial point, but we all know how important every ingredient is to the success of any event, particularly large-scale events where so much is on the line.
"A final option to consider, and one that straddles both the DJ and the live band, is the hybrid line up which we call 'sound system gigs'. This is a configuration of DJ and live instruments. There are many outfits around Australia that have been adopting this approach since the late 90s. A common line up is DJ, percussion, saxophone and female vocals. This offers some live elements for the energy and engagement factor, but also the bottom end frequencies that the DJ brings. It can be a great sound for the dance sets and still quite cost-effective as there are usually only three or four members.
"The slight risk with the hybrid line up is that it's quite difficult to execute. I've seen many outfits over the years where the DJ and live musicians are not gelling together, resulting in a stagnant and slightly cheesy performance. This said, the experienced groups who have a musically minded DJ and a singer who can cleverly improvise over the DJ's tracks, can be very engaging and energetic.
"In terms of the 'sound' of a sound system line up, some people feel it's slightly dated, whereas a DJ and live band are obviously timeless. Nevertheless, the sound system/hybrid line up is a third option that event planners can consider.
"Whatever music option you go with (even the humble iPod through the venue's sound system) you have to put thought into the decision making process. Key factors such as budget, guest demographic, event tone and venue size must be thought of when booking a band or DJ.
"Music does have the power to make or break some events and no one wants their event to turn into that restaurant with the bad feng shui," Tudball concluded.
If you would like to check out the White Tree Band for your next event, the details for their upcoming showcase are as follows: