Spice chats to Pat Brunet from Event Photos about how to make-over your guests and watch them share the magic.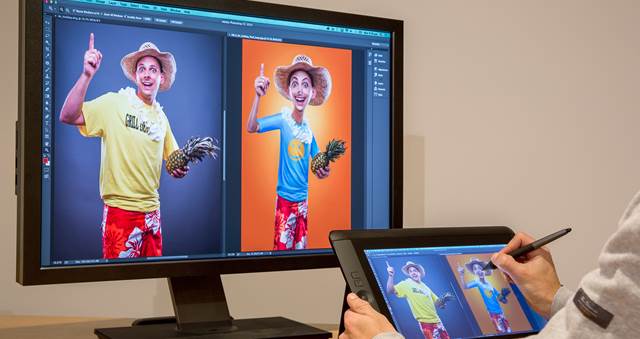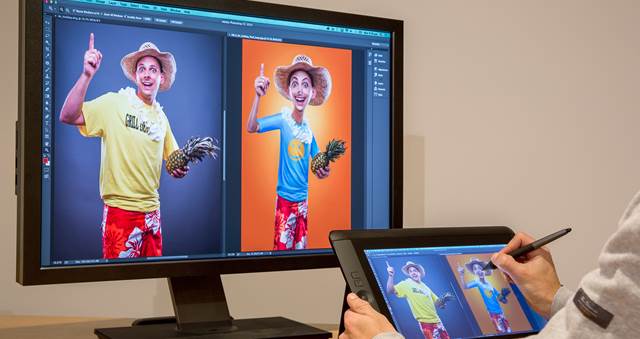 Spice chats to Pat Brunet from Event Photos about how to make-over your guests and watch them share the magic.
We humans are a diverse bunch, that's for sure. If you look out over a flock of pigeons, for example, you'll see some different markings, but generally it's hard to tell them apart. The difference between us and pigeons, aside from the gift of flight, is we're blessed with individual, expressive faces. Our faces, at any moment, read volumes about how we are feeling.
At an event, we hope our guests are feeling relaxed, happy, inspired and mostly, entertained. Capturing that moment in someone's face is a photo opportunity in itself. But what if we could change our guest's face before their very eyes? They'd remember that for sure. If they could watch their face on a big screen being expertly transformed into a cartoon character, a mythical creature or a rock star, they'd want to share the experience. And these days, let's face it, sharing is priority. They're sharing the printed photo at the event itself, then sharing the digital shot under your event hashtag. Your guests had a great time, they came out with a unique digital portrait, and they're posting, liking and spreading their experience online long after the event. Magic.
The whole concept is similar to the traditional caricature artists you still find at markets, cafes and the like. You pay them for a one-0ff interpretation of your face whilst you sit patiently. For fifteen minutes. The artists are talented and it's worthwhile, but time consuming and not really feasible at a large-scale event. It also lacks the customisable nature of the digital medium. With Photoshop, it's possible to alter professional shots to suit the creative theme of an event. If you've ever watched a skilled Photoshop artist deftly altering a model's facial features, you'll know this is entertainment in itself. Put yourself in the picture and you'll be amazed. Plus you can sip on your drink because you don't have to sit still once your photo's taken. Just watch the magic unfold.
This is new stuff, and it's being pioneered across the country by Event Photos Australia, starting with services rolling out in Queensland. Owner and founder Pat Brunet says it's all part of the company's mission to meet the demand for entertaining, experiential photographic services.
"Event photography is no longer all about the quality of the official images. Now it's about coming up with new and interesting ways for guests to interact with photography. When they interact, they share. It's been proven, and we're all about making it happen for our clients," he said.
Pat says that while the on-site digital photo editing service is new, it can be implemented with relative ease, and adapted to creative requirements through consultation with organisers.
"This is really all about tailoring the experience to the event, then bringing in a highly skilled photographer and Photoshop artist to do the fun stuff. We can even have the artist in costume, for example, a French painter, creating Monet-like impressionist images of guests at a Parisienne themed gala dinner. Ideally, we want to collaborate with our clients and make this thing as fun and memorable as it can be," said Brunet.
Memorable is good, shareable is magic.