Spice has noticed a growing trend toward feel-good food that supports people in need.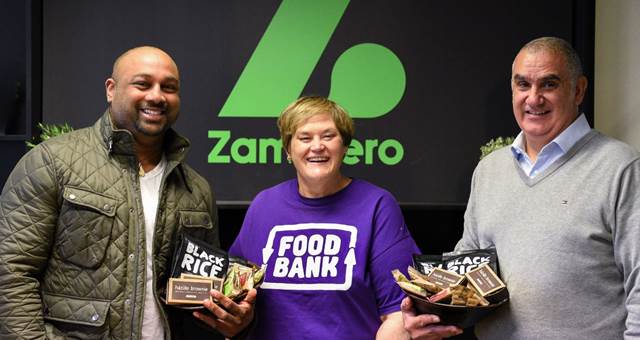 Dr Sam Prince, Founder of Zambrero, Sarah Pennell, General Manager of FoodBank Australia, Karim Messih, CEO of Zambrero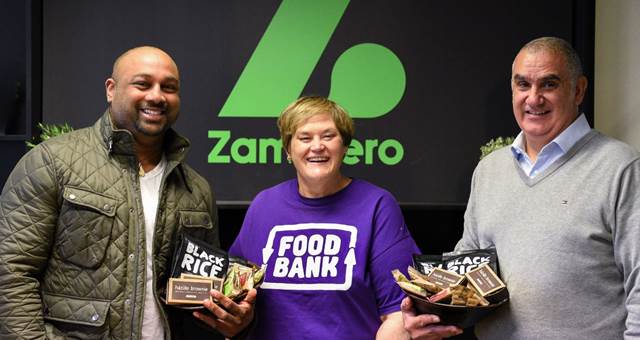 Spice has noticed a growing trend toward feel-good food that supports people in need.
Here are three social enterprise catering suppliers that you need to know about:
1. Two Good
Two Good was founded as a way to scale up an organic soup kitchen at St Canice's in Kings Cross. The kitchen now proudly purchases their vegetables from CANA farm, another social enterprise project.
CANA farm offers the growing of vegetables as a rehabilitation program for a disadvantaged community, specifically former inmates.
The purchase of one Two Good soup or salad directly funds the exact same soup or salad that goes to a person in need. Nifty.
2. The Bread and Butter Project
Created by Bourke Street Bakery, The Bread and Butter Project is an artisan bakery delivering handmade bread to Sydney's fine food purveyors. Their traditionally crafted loaves made from the highest quality ingredients are the perfect combination of flavour, crust and crumb.
As a social enterprise, 100 per cent of their profits are reinvested into baker training and employment pathways for communities in need, specifically work with refugees.
3. Zambrero
The humanitarian Mexican food franchise Zambrero and Australia's largest food relief organisation, Foodbank, have partnered to continue to combat the growing problem of hunger in Australia.
They have just released the Hazillo Brownie – a dark chocolate and hazelnut brownie with a hint of guajillo chilli – as the newest addition to their growing retail line which contributes the company's Plate 4 Plate initiative.
Sales of the brownie ($3.90) will contribute to much needed food relief through the initiative, where for each brownie sold, a rice and beans meal is donated to an Australian in need through Foodbank.
The Hazillo Brownie is now on sale in over 100 Zambrero restaurants nationwide and joins Zambrero's wholesome muesli bars ($3.00) and 500g packets of black rice ($7.90).