Event decor and exhibition hire organisation, Decorative Events, has announced the appointment of a new general manager, Samantha Hawkins
By Gwen O'Toole
Event décor and exhibition hire organisation, Decorative Events, has announced the appointment of a new general manager, Samantha Hawkins.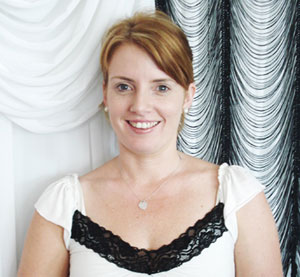 Decorative Events newly appointed general manager,
Samantha Hawkins
With twelve years experience in the events and hospitality industries, Hawkins comes to the team with an extensive background in venue management, sales and marketing.
The Sydney-based company has also launched a series of new items to their already extensive list of props, linens and hire furnishings.
It includes custom creative Alice in Wonderland style pieces such as oversized tea cups and playing cards, as well as a special doorway with miniature door for guests to climb through.
The company also offers a wide range of holiday theme props and décor ideas for planners looking for something unique for their silly season event.
To see Decorative Events complete list of prop solutions, click here.