Looking for a unique team building event this Christmas or a EOFY party idea? How about skydiving? Take your team to new heights and escape the ordinary with Skydive Australia. We offer tailored packages to suit your needs.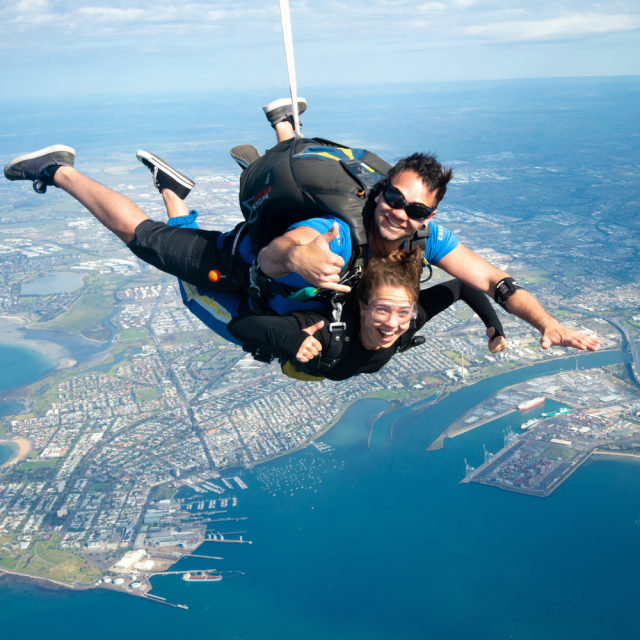 Skydive Australia offers tandem skydiving at 14 of Australia's most picturesque and iconic locations, stretched across capital cities, beaches, vineyards and major tourist locations. Locations include St Kilda, Cairns, Byron Bay, Newcastle, Sydney-Wollongong, Rockingham, Brisbane, Noosa and many more!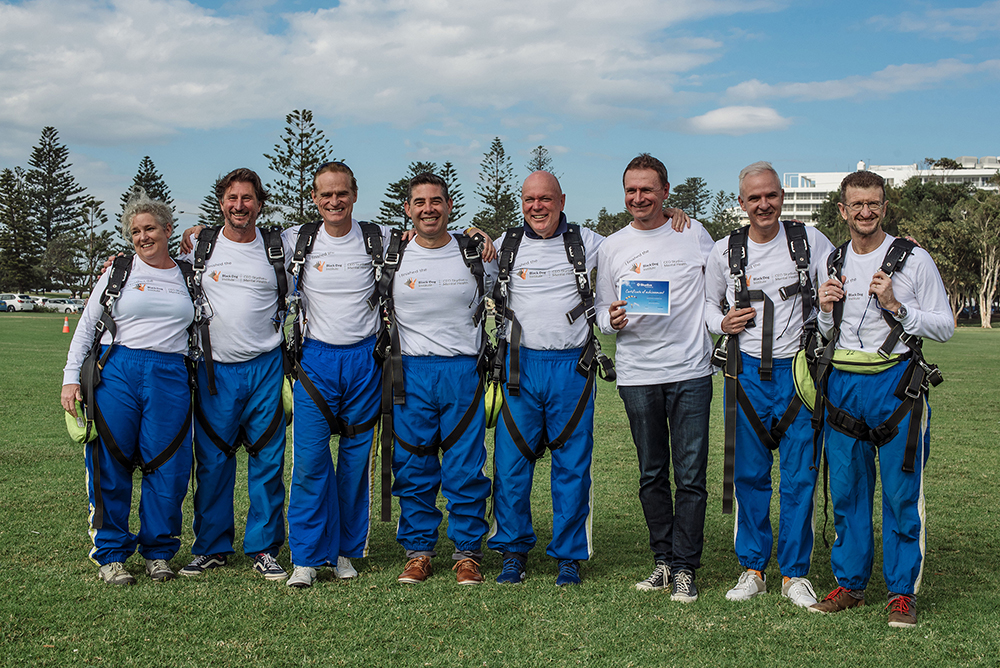 We offer fantastic rates for groups, large or small, including a range of photo and video packages to help capture the moment and remember your skydive forever. We can even provide you with a personal dedicated host to make your event run smoothly.
Charity Jumps
Looking for a new way to raise funds for your charity? Reach your fundraising goals and new heights with Skydive Australia! Whether you're just starting out, or coordinating a large-scale event, no charity is too big or too small, and we're here to help you raise the money your charity deserves – 15,000ft above the earth. We'll help take care of those finer details to ensure your fundraising efforts are a great success. Having worked with a number of charity events in the past, such as the Black Dog Institute CEO Skydive For Mental Health (which saw 18 CEO's take to the skies over Wollongong to face their fears & raise over $200,000 for the Black Dog Institute), we are your go to for anything from personal challenges to your next fundraising event.
Click HERE to download our charity jump brochure!

Corporate Christmas Parties
Do you want to have a Christmas party to remember forever? Why not gather the office gang and take the ultimate leap to celebrate another epic year together? We offer great rates for corporate Christmas party groups.
Team Building & Staff Rewards
There's no better way to bond as a team than to jump out of a perfectly good plane together, right? Tandem skydive memories last a lifetime! Give your team the ultimate bonding experience with an epic skydive adventure.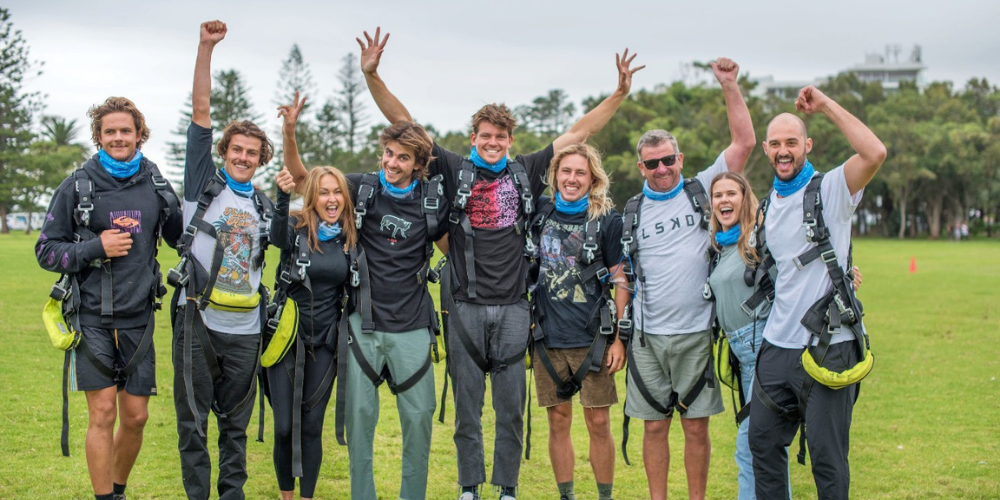 If you're also looking for a way to reward your staff for their awesome achievements, a tandem skydive is the perfect way to celebrate their hard work. We offer tandem skydive gift vouchers for individuals, or if you want to reward everyone, get in touch to find out what rates we can offer your group!
Skydive Australia
Email – marketing@skydive.com.au
Phone – 1300 663 634
Link to any URL of your choice