A major Sydney venue has partnered with Foodbank to donate event catering to charity.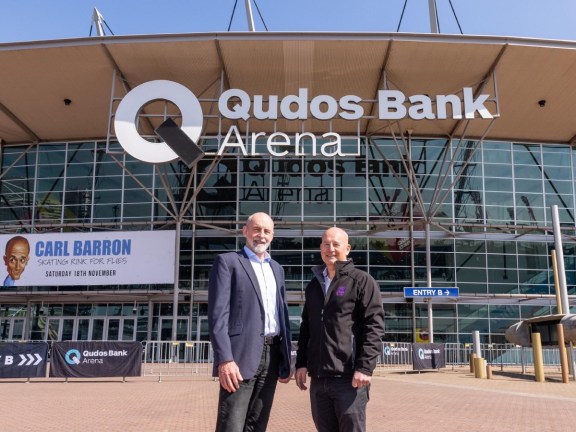 Qudos Bank Arena GM Steve Hevern and Foodbank CEO John Robertson.
Qudos Bank Arena, in Sydney's west, has partnered with Foodbank NSW & ACT to provide essential food supplies to those in need and reduce food waste.
The Foodbank Hunger Report found that in 2023, more than 1.2 million people in NSW and ACT experienced hunger in the past year, a 10 per cent increase from 2022.
Qudos Bank Arena General Manager, Steve Hevern, said sustainability is a key objective and establishing a partnership with Foodbank will redistribute food waste.
"We will work with Foodbank NSW & ACT to identify food that can repurposed at an event level resulting in a positive initiative for both the environment and the community," he said.
Foodbank NSW & ACT CEO, John Robertson, said while there is enough food in Australia to feed everyone, the sad reality is that too many people can't access it.
"Millions of people are going hungry," he said.
"Thanks to the support of our partners like Qudos Bank Arena, we're able to redirect quality surplus food and get it to families right across our state and territory that need it most."
The report also revealed that food insecurity is affecting households that have never experienced it before, with 77 per cent of food-insecure households being first time sufferers.