Topics will include technology, mental health, Indigenous cultures, event marketing and more.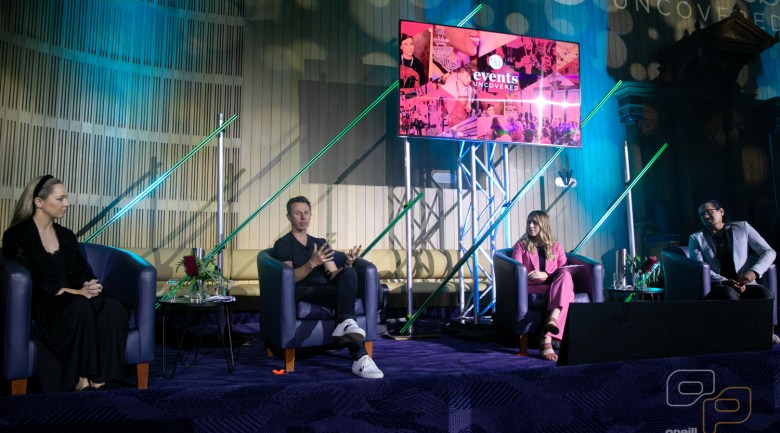 Events Uncovered 2020. Image credit: Oneill Photographics
With planning well underway for Events Uncovered 2021, we're calling on event professionals and experts to express their interest to be a speaker in this year's conference program.
Taking place in Sydney on 15 July, Events Uncovered will bring event planners together in person for a day of networking, learning and discovering the latest venues, suppliers, insights and trends.
Alongside the free boutique expo, the Spice Knowledge Sessions are back with a full-day line of up inspiring panel discussions, presentations and Q&As at SMC Conference & Function Centre.
Among this year's topics are:
Celebrating and embracing Indigenous Australia
How to incorporate and honour Indigenous Australian cultures in your events in a meaningful, sensitive way.
Sustainability and CSR: Events with a conscience
Learn from the experts on how to create events that embrace sustainability and social responsibility, while providing strong ROI.
Technology: The future of event tech
As in-person events resume, our technology experts will share the latest advancements in event tech and the top trends to watch.
Gender lens: Inspiring the next gen of industry leaders
While the event industry has a strong representation of women, high-level positions and boards still often lack gender balance. Our panellists will share tips and advice for those looking to advance their career.
Mental health: Finding balance in work and life
Hear first-hand experiences and take away practical tools to help maintain mental health and wellbeing in today's ever-changing, fast-paced world.
Marketing: The power of event marketing
A solid marketing strategy is crucial to driving interest and attendance to your event. Our panellists will share real-life examples of creative marketing campaigns that pack a punch.
If you'd like to be considered for one of the above topics, we encourage you to reach out by emailing Spice editor Brittney Levinson at blevinson@intermedia.com.au.