The boutique event is back for its seventh year.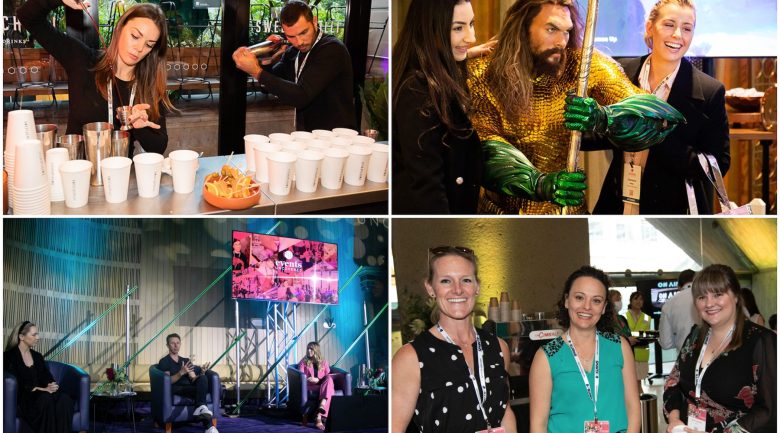 Some of our favourite moments from Events Uncovered 2019/2020. Image credits: Mr.W Photography/Oneill Photographics
Events Uncovered, Spice Magazine and A LIST Guide's flagship event, will return in 2021, with the date and location now confirmed.
The boutique expo and conference will return to SMC Conference & Function Centre on Thursday 15 July 2021.
Back for its seventh year, the event will comprise the much-loved Events Uncovered expo, where event suppliers and venues will showcase their offering in a creative, engaging way. Think interactive activations, cocktail tastings and photo moments.
The Spice Knowledge Sessions will also return with another all-star line up of event leaders and experts, followed by the highly anticipated networking function to end the day.
SMC Conference & Function Centre director of sales Scott Cooper said the decision to host the event again in 2021 was an easy one, given the success of this year's COVID-safe event.
"We were extremely proud to host Events Uncovered 2020, one of the first event industry gatherings since COVID restrictions hit, playing our part to support the industry and prove that COVID-safe events can happen," he said.
"Feedback from both face-to-face and online audiences was outstanding, and it was great to see most attendees take up the opportunity to tour SMC's 13 rooms to see our COVID safe set ups and ON AIR studio.
"Following such positive feedback, we're excited to partner again with Spice Magazine and A LIST Guide to deliver Events Uncovered 2021. We're looking forward to welcoming more in-person attendees to the expo and speaker program and finishing with the famous cocktail event."
Stay up to date and register your interest to attend Events Uncovered 2021 here.
For more information about exhibiting, contact the Events Uncovered team.