This one gets the tick of approval after being tried and tested by the Spice News team.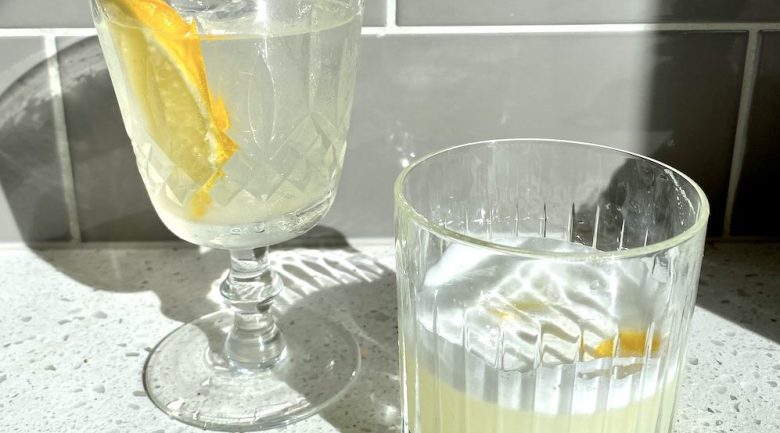 DIY Friday drinks thanks to Cocktail Porter
As lockdown continues and the concept of Friday drinks feels like a distant memory, beverage delivery service Cocktail Porter has arrived with the perfect solution.
Sister company to event supplier Sweet&Chilli, Cocktail Porter offers a range of home-delivered products, including bottled cocktails and at-home cocktail kits, which are fast-becoming a favourite among corporate teams.
The Spice team were invited to try the cocktail kits for themselves and take part in a virtual masterclass to experience it all first-hand (someone has to do it!).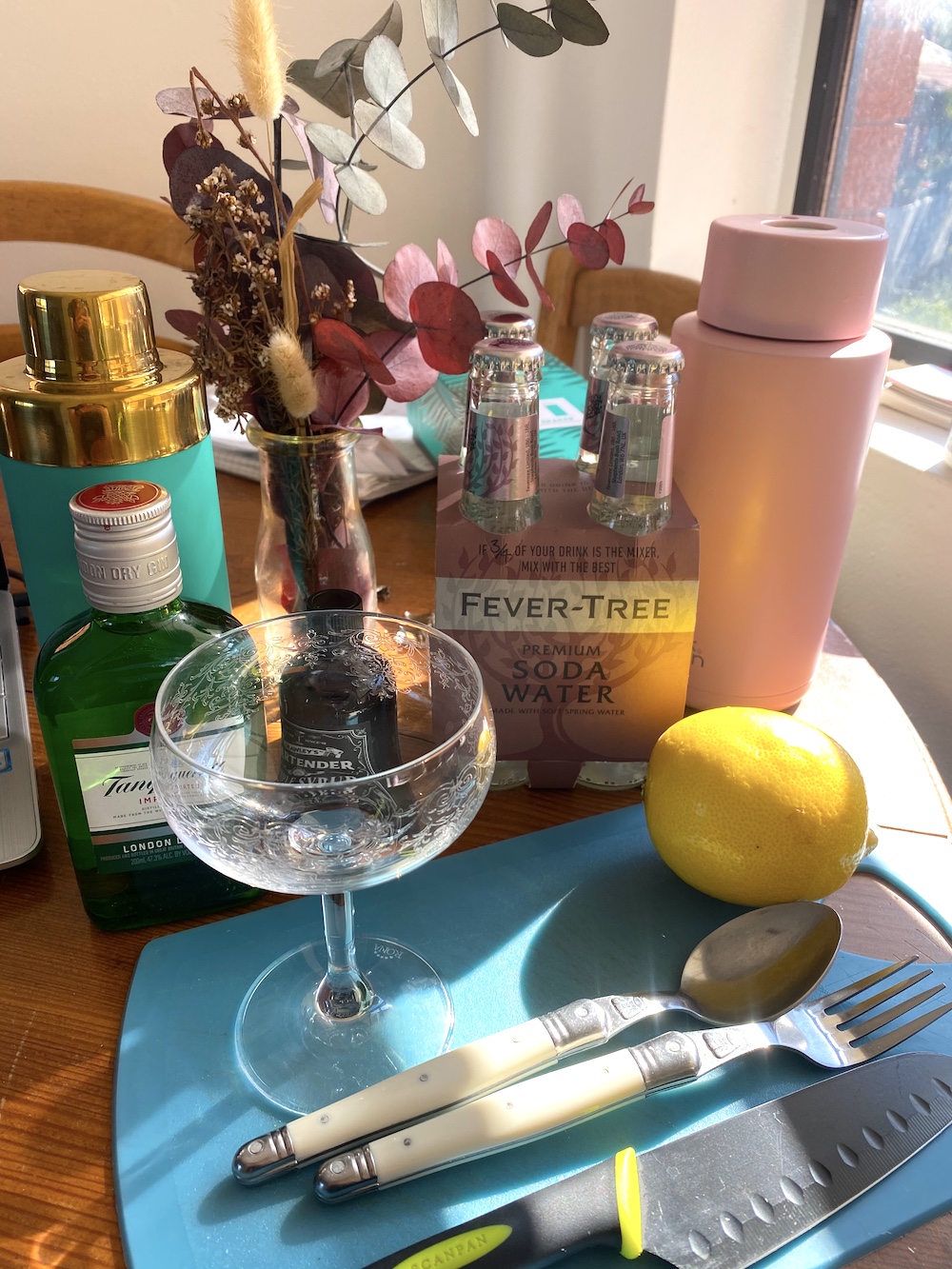 The excitement began a couple of days before the masterclass, when a special delivery box arrived at each of our doors, providing a little mid-week spring in our step in anticipation of what was ahead.
Inside the signature Cocktail Porter box were all the main ingredients and recipe cards for our two cocktails: a gin and elderflower spritz and a gin and elderflower sour.
Groups can also opt for a premium cocktail box, which includes essential bar equipment to ensure each budding home bartender is fully equipped for the class.
Logging on to our allocated Zoom link, our friendly mixologist Malcolm welcomed us in and prefaced the masterclass by saying, "this isn't a lecture, it's a class", encouraging us to ask questions along the way.
And he was right, the hour-long class felt more like a fun, casual chat among friends than a team-building exercise, as we fumbled through cracking eggs and shaking up cocktails.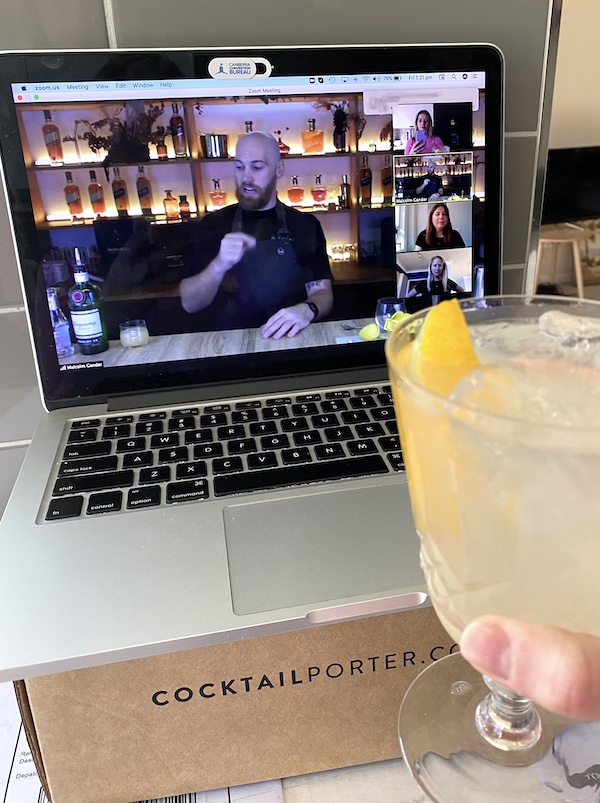 Along the way, Malcolm talked us through some of the basics and history of bartending, and offered up some insider knowledge on how to recreate a range of drinks at home.
He even let us in on some bartending tricks of the trade, like swapping out egg white for chickpea juice and how to balance flavours using everyday ingredients.
In the end, we finished the class with two expertly mixed cocktails and some newfound skills to get us through lockdown.
Malcolm says the Cocktail Porter team have been extremely busy over the last few weeks, as corporate groups look to stay connected during lockdown.
As well as a strong team building clientele, Cocktail Porter are also seeing interest from businesses looking to treat their top clients. Where they would normally catch up over drinks in a CBD bar, they're now connecting virtually over a homemade cocktail.
The Cocktail Porter kits can also include gift notes and personalised name cards for an extra special touch.
The verdict
The Spice team were suitably impressed by the engaging virtual experience and were thrilled to have tried it for ourselves.
Here's what the team had to say:
"The Cocktail Porter class was a great way to get the team together for a fun Friday afternoon. The casual vibe meant we could make the cocktails and learn a few tips and tricks along the way. I can now say I'm an expert at separating out the egg whites and creating the perfect sours. The best lockdown drink I have had so far." – Katherine Ross
"What better way to connect with the team than with cocktails and learning! The Cocktail Porter experience was fantastic, we received our amazing hamper of goodies the day before and were armed and ready with everything we needed to make some delicious gin cocktails.
Our experience with Malcolm was educational and fun! He talked us through the history of cocktails and the balance of cocktail making and how important each flavour balance was. It really felt like the team was all together even though we were on Zoom! We left the class feeling upbeat, I cannot recommend it enough." – Charlotte Marshall
"The class was a fantastic way to the end the week and head into the weekend with some newfound tricks. Malcolm made the class super interactive and interesting, we could have easily spent the whole afternoon picking his brain about cocktails and bartending.
"I would highly recommend the experience for corporate teams looking for a fun way to connect with their colleagues or clients and keep up the team spirit (pun intended) during lockdown." – Brittney Levinson