By Gwen O'Toole Luxury incentives to Phuket and budget probably aren't two words more organisers would equate, but organising your next conference or incentive at one of Club Med's distinctive […]
By Gwen O'Toole
Luxury incentives to Phuket and budget probably aren't two words more organisers would equate, but organising your next conference or incentive at one of Club Med's distinctive properties means everything you'll spend is paid for in one payment, no surprises, no extras, just a memorable event. And with everything included with one booking, it could just be the easiest event you've ever organised.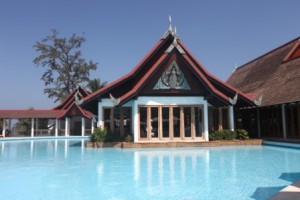 Club Med Phuket's all-inclusive conferencing and incentive packages
means there'e no such thing as unexpected expenses for organisers
Australian conference and incentive organisers are now more than ever watching their dollars and Club Med has reported that while the economy has slowed down, organisers are finding all inclusive planning the best way to ensure their events don't break the budget.
"In these tough financial times Club Med's all-inclusive packages offer the best value for money and peace of mind for travellers. There are no surprises on the credit card on return because everything is included and paid for in Australian dollars prior to departure," said general manager for Australia and New Zealand Heidi Kunkel.
"With ongoing resort refurbishments throughout nearby Asian resorts, Club Med is appealing to Australian's looking for the rare combination of an upmarket experience with a strong value for money proposition."
Club Med offers organisers a huge variety of destinations to choose from so that finding a fresh destination for an annual event is almost too easy. From Bintan Island to the exotic jungle in Cherating Beach to Bora Bora, Phuket or even stay domestic with Lindeman Island.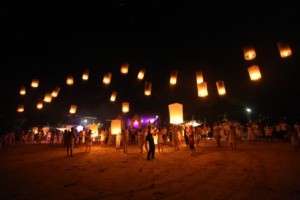 Evening entertainment, including beach parties and quality stage shows
are included with Club Med Business' rates
Packages include airfares, accommodation, conference facilities, all meals, open bar and snacking, kids clubs for groups travelling with families, teambuilding activities, entertainment every night, airport transfers and taxes. Regardless of your destination, everything is paid in Australian dollars, up front, with nothing left to worry about except what to pack.
Club Med properties offer Wi-Fi for delegates throughout guest rooms, reception, conference rooms and all public areas which can save a bundle for overseas destinations.
Also unique to Club Med is the 'rent a resort' concept where an organisation can literally take over the entire resort and rebrand it as their own with corporate signage. This can be particularly useful for product launches, or groups wanting extra space and privacy.
All inclusive really does mean that for organizers there are no hidden costs or surprises at the conclusion, even the gala dinners each evening are included.
The entertainment can include themed evenings from circus performances to beach parties in white attire. Each evening is a fully produced event which in itself could take months and additional funds to organise.
Groups travelling with families will marvel at the specially designed kids clubs for the little ones as well us the uniquely designed clubs for teens that include a variety of activities such as trapeze lessons to archery, basketball, swimming and much more.
In particular the Club Med Phuket offers a specific village for the young crowd with 1000 sq metres of area for children grouped by age, with age specific toys, gadgets, activities, games and more. The areas are well monitored, safe and allow parents and delegates a chance to relax, unwind and/or get down to business.
For more information on holding your next incentive or conference at any one of Club Med's all-inclusive properties, click here.