Get ahead of the game by knowing what's in store on the big screen in 2017.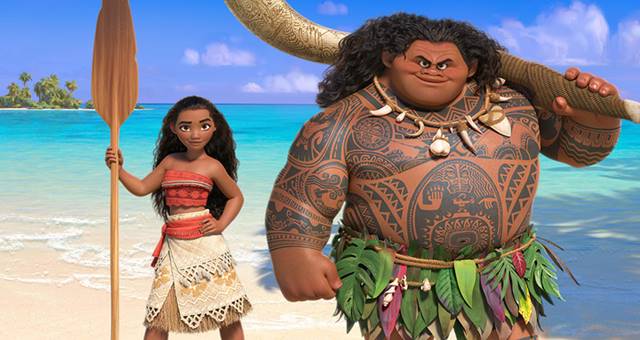 Many creatives draw inspiration for their events from the big cinema releases of the year.
With Oscars season kicking off in the next couple of weeks, read on to find out what's coming out:

Dec 26: Moana
Disney's newest production focuses on the South Pacific legend of the demi-god Maui, and his newfound teenage friend Moana.
Dec 26: Sing
Another animated gem, this time featuring a koala named Buster Moon who oversees an increasingly decrepit theatre. In order to save it from financial ruin, Buster comes up with the idea of a talent competition. Think X-Factor but with cute, furry,. animated critters.
12 Jan: The Great Wall
Matt Damon plays a 15th Century British warrior who stumbles across the construction of The Great Wall of China. It becomes apparent that the wall isn't just to keep invading Mongols out; that there's something supernatural going on.
9 Feb: T2: Trainspotting 2
While it would be drawing a long bow to suggest that any client in their right mind will be requesting a Trainspotting-themed party, this is one of the biggest film releases of the year and taps into the 90s zeitgeist that could well be a source of inspiration.
2 Mar: Logan
The world of superheroes is one that provides bottomless fodder to the Hollywood machine. This is just one more film-child from the Marvel Comics arena but we're not going to complain about watching Hugh Jackman run around, kicking butt.

23 Mar: King Arthur: Legend of the Sword
This old chestnut makes a reappearance every decade or so but what's fun about this one is that it's directed by Guy Ritchie, of gangster geezer and Madonna-spousal fame. Deep down, we all love a princess dress and sword so it's a theme worth tapping into.
25 May: Pirates of the Caribbean: Dead Men Tell No Tales
Our mate Captain Jack Sparrow is back, as swaggeringly obnoxious as ever. While this franchise is headed for a 'shark jumping' (after all, how many crustacean-covered enemies can one man have?), this is the last gasp of what has been a fun ride.