Delegates were given a taste of the state's amazing food and wine culture.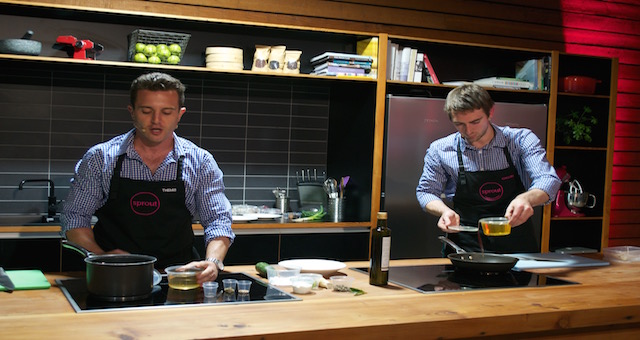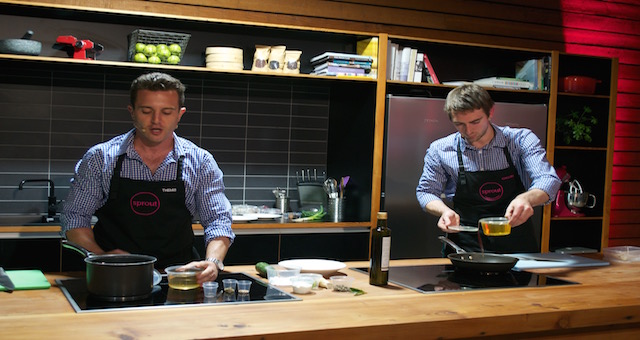 The Adelaide Convention Bureau hosted Destination South Australia delegates to an exclusive sit-down dining experience at the Sprout Cooking School and Health Studio last night.
Celebrity chef and winner of the 2010 Masterchef series Callum Hann (also a co-owner of Sprout) held a live cooking demonstration in front of the crowd, before the courses were plated and served to each delegate to indulge in for themselves.
The menu featured some of South Australia's finest produce including Applewood Distillery cured Kingfish, Mitolo coffee crusted beef and the state's super sweet plums for dessert.
Each course was paired with a wine from Penfolds winery and included favourites such as the 2016 Koonunga Hill Autumn Riesling, 2015 Max's Chardonnay and the 2014 Max's Shiraz, Shiraz Cabernet and Cabernet Sauvignon.
Delegates will today head to the Barossa Valley and Mclaren Vale on a famil to experience South Australia's famed wine culture first hand.