Register now for the giant picnic, welcome party and walk on September 6.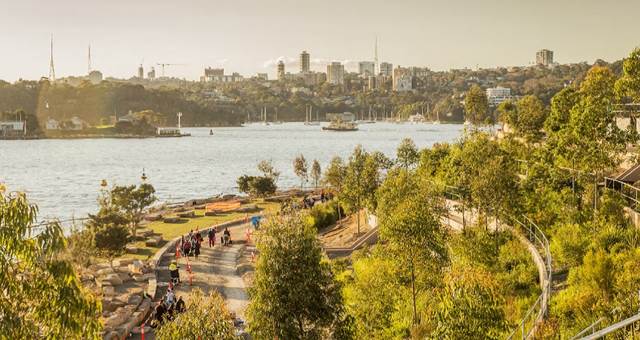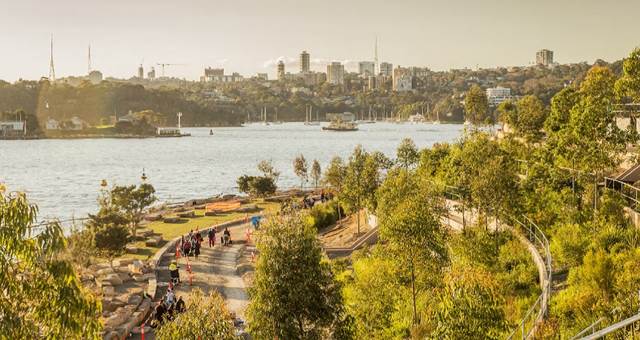 Register now for the giant picnic, welcome party and walk on September 6.
Food Curator Alex Herbert will bring together some of the country's best food producers and chefs to create extra special Giant Picnic events on the first Sunday of each month, including the unforgettable 'Stone' themed picnic experiences on September 6.
Open-air kitchens will be aglow with flame and stone with picnic fare available for purchase from Clayton Donovan, Aria Catering, Christine Manfield collaborating with Miss Lilly's Kitchen, Bourke Street Bakery, Martin Boetz of Cooks Co-Op, Josh Niland of Fratelli Fresh/Cafe Nice and Paul Allum of Bread and Butter Project.
A special dusk ceremony will be held at 5.30pm as a tribute to the powerful Cammeraygal woman, Barangaroo before a magnificent 6pm fireworks display directed by Fortunato Foti.
The September celebration will continue in the early evening with the Barangaroo Welcome Party (6.30pm-8.30pm) in the Cutaway featuring music from winner of Song of the Year at the 2015 National Indigenous Music Awards, Thelma Plum, and electro Australian earth music outfit OKA and DJ Richard Weiss as well as amazing dance pieces from eXclesior and NAISDA Dance Group.
Food will be available for purchase alongside drinks from Young Henrys, Batlow Cider Co. and Lowe Wines. The Welcome Party is a free event, but registrations are essential.
In addition to this, September visitors will also enjoy additional free performances by some of Australia's leading contemporary musicians and entertainers, including Casey Donovan and Pirra (September 6), Marcus Corowa (September 13, 26), Leah Flanagan (September 12, 20, 27) and Koomurri Dancers (September 12, 19 and 26).
Additional talks, tours, food, entertainment, music, activities and events will take place on the remaining weekends in September and food trucks, stalls and bars will serve picnic-style fare to suit all tastes and ages, inviting visitors to relax on blankets and deck chairs.
To see the full event program, transport information and to register for special events, please visit www.barangaroo.sydney. Discover a new view of Sydney with #welcomebarangaroo #barangaroo
Save the date:
September Giant Picnic: September 6, 10am-8.30pm (Father's Day)
Barangaroo Welcome Walk: September 6, 10am (free event)
Barangaroo Welcome Party: September 6, 6.30pm-8.30pm (free event)
October Giant Picnic: October 4, 11am-5pm
November Giant Picnic: November 1, at 11am-5pm
Click here to register.