The first in a series of A Moveable Feast events took place at Bondi on Saturday night.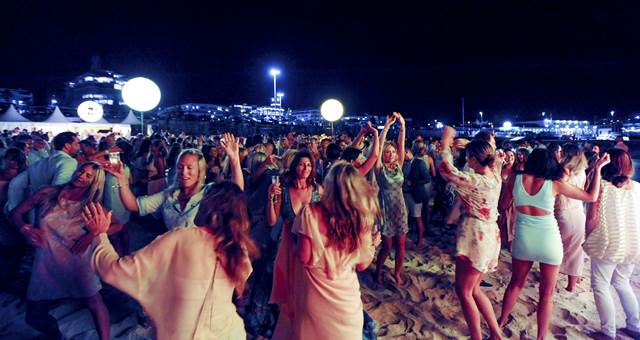 AMF 2016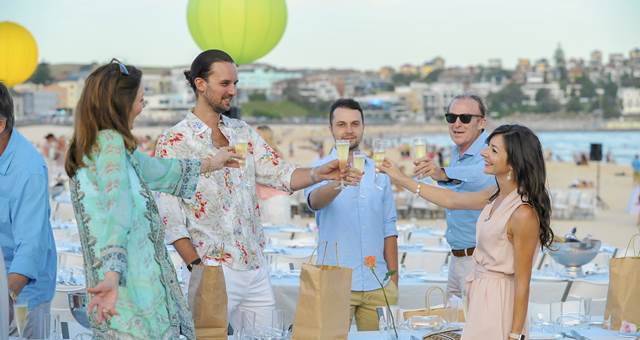 The first in a series of A Moveable Feast events took place at Bondi on Saturday night.
From the event director of the acclaimed Diner en Blanc Sydney, A Moveable Feast was the first of four in a new series of dining experiences set to take place in 2016.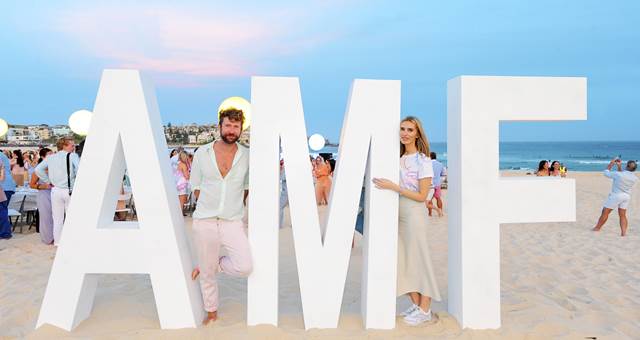 The dress code of pastel beach chic, created a vivid patchwork of colour as guests revelled in a gourmet moonlight picnic right in the middle of Bondi Beach.
In attendance were a number of A-list Sydney and international personalities such as Natasha Oakley, Devin Brugman, Kris Smith, Maddy King, Laura Csortan, Tim Holmes a Court, Daimon Downey and the Bondi Rescue boys.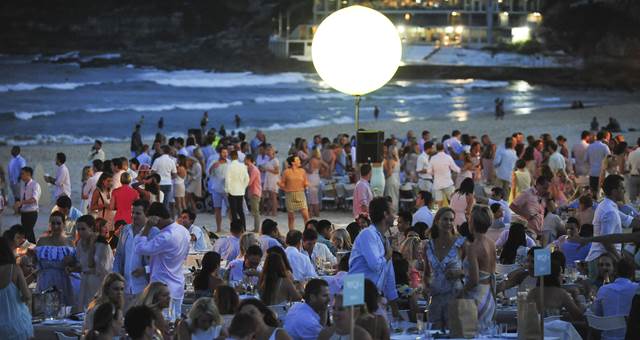 Hatted chef Lauren Murdoch of Sydney Opera House Concourse venues designed the decadent menu, presented in the form of a picnic hamper for two. On the menu was picked Alaskan crab salad with potato, pea, celery heart and tarragon, poached chicken with roasted eggplant, du puy lentils, eggplant caviar, sesame yoghurt hazelnuts and pastel meringue kisses among other culinary delights. AIX Provence Rose and Piper-Heidsieck Champagne accompanied the food.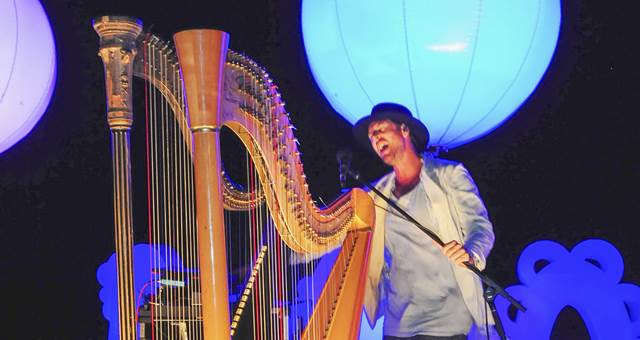 The evening's entertainment was led by Australian artist Jake Meadows, who debuted his upcoming single Echo of tomorrow (feat. Daniel Johns) live at the event. With the ocean as his backdrop, three harps and his five-piece band including a string section, Jake performed as the sun set over Bondi Beach. Farewelling a Sydney summer, the event culminated in guests dancing barefoot under the stars.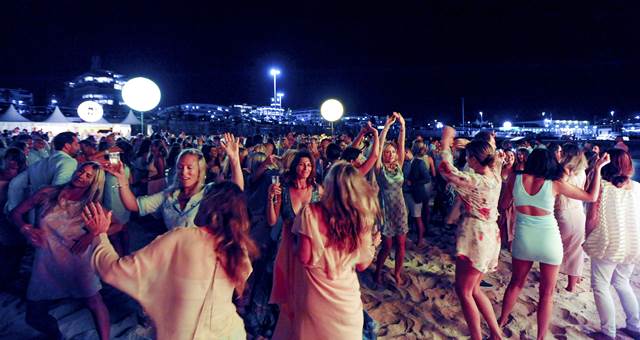 The next A Moveable Feast event will be a large scale Winter Wonderland indoor extravaganza. This will be followed by a Halloween dinner party decked out in the woods of Centennial Park. The concept behind the series is that each event will have a different well-known guest chef designing the menu, with big names being thrown around for the future events.