The time is now for event managers to take charge of making their events more accessible, it's a moral obligation as well as a legal one, writes Luli Adeyemo.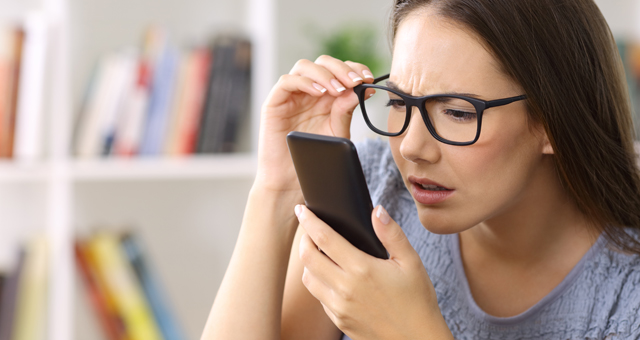 Words: Luli Adeyemo
I have a visual impairment and run an event management agency in Sydney, I never considered that these two elements of my life would open doors, start collaborations and make me smile.
It all happened very quickly, when necessity and passion collide it compels you to move forward and not to take no for an answer.  But now let's add timing to this equation, right now diversity and inclusion is at the centre of most Australian organisation's strategy.
It all started when two Government agencies approached my organisation Best Case Scenario to make their event registration platform and web pages accessible to everyone.  There was no 'off the shelf' solution available so my team worked hard to get up to speed with digital accessibility standards.
Before this opportunity, I must admit, I hadn't thought about the individuals who struggled with event registration processes and I was one of them!
My vision (pardon the pun) is to make sure that diversity and inclusion trickles down to organisation's hosting events, resulting in a better delegate experience, increased delegate attendance and a more inclusive event.
The time is now for event managers to take charge of making their events more accessible, it's a moral obligation as well as a legal one.
With 2.1 million people of working age with a disability in Australia and disability discrimination accounting for 37% of complaints to the Australian Human Rights Commission, it's essential that event planners and marketers avoid neglecting the inclusion of such a large part of the population.
A recent experience at a major sporting event only highlighted this dilemma further after I found the official app impossible to use thanks to its inaccessible colour contrast. This incident spurred me on to set up a new web accessible event service, to drive change in the events industry and ensure inaccessible experiences become a thing of the past.
Since I launched this new service we have had so much support from the industry, for example:
We have a collaboration in kind with Humanitix, the first not-for-profit ticketing platform in the world, and proudly an Australian initiative! It's also a registered charity with the ACNCwhich seeks to alleviate suffering, improve the lives of people with disabilities and reduce education gaps by harnessing the power of live events.
Scheduled a free webinar in July for Meetings and Events Australia (MEA) Members, entitled 'Take ownership of legal and moral obligations to make events more digitally accessible'.
Teamed up with accessibility auditor Me2Accessiblity whose clients include Coles, Commonwealth Bank and National Disability Insurance Scheme (NDIS) to name a few.
Web accessibility also makes good business sense, a great web accessibility business case is a no-brainer.
For many event managers they know this is a priority, but they don't have the resource to focus on it and that is why we have had many event managers take our free web accessibility health check.  This is one step closer to making their event more inclusive and diverse.  We provide them with results and an action plan and no obligation to purchase, for us it's all about creating awareness.
I'm very proud to be investing and leading this initiative with my team, please follow our LinkedIn web accessibility page to show your support and find out how we are helping event planners become more inclusive.
About Luli Adeyemo
Prior to running her own events business (Best Case Scenario) Luli worked for Gartner heading up their Asia/Pacific conference business. During this time Luli grew the APAC event business by a staggering 250%. This required managing and launching a portfolio of senior executive programmes in Australia, Singapore, India  & China. Her passion and expertise for the events industry is evident in her client list – Microsoft, Intel, Symantec, NSW Government, AIIA all use her services to refine, retune and reignite their events. Luli is an active member of the Australian Information Industry Association (non-profit association leading the Australian ICT industry). Best Case Scenario is the AIIA's event management partner for NSW & National programs. Luli's background is sales and marketing and she has worked with many ICT organisations in Australia and Europe.