From 6000-pax corporate dinners to an impromptu wedding - it's all in a day's work at Sydney Showground.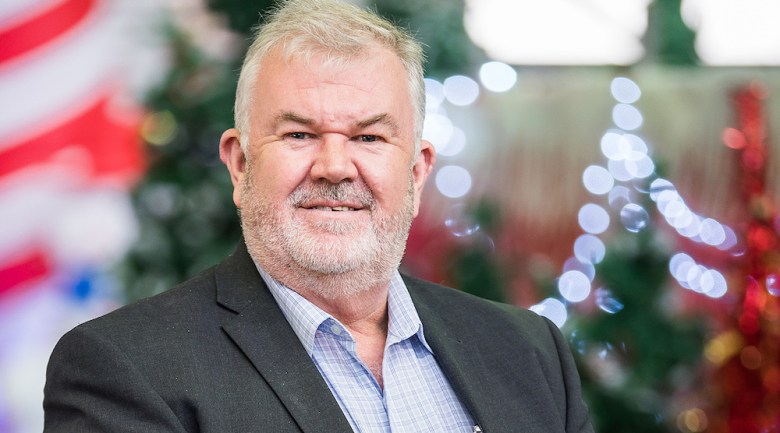 Peter Thorpe, general manager, Sydney Showground
In 2018, Sydney Showground played host to a number of high-profile events, from large corporate dinners to major public concerts.
For general manager Peter Thorpe, highlights included serving over 6600 guests at an incentive conference dinner for Jeunesse Global, winning 'Best Achievement in Venue Management' at the Australian Event Awards and hosting RnB Fridays live.
The Invictus Games legacy
One of the most memorable moments for Sydney Showground in 2018 was working with Invictus Games to transform The Dome into a home-away-from-home for 500 competitors and more than 1000 of their family and friends.
"Transforming The Dome into Invictus House was a great opportunity to showcase our award-winning team, the scale we are able to cater for and the ability to muster together staff with a vision and goal to give back," says Thorpe.
"We had security, cleaners, client managers, a catering team and senior management in many cases volunteering additional time out of their passion for the industry and event."
Showing the incredible flexibility of Sydney Showground and its team, the venue even staged an impromptu wedding during the games.
"We had one of the competitors spontaneously renew his vows at Invictus House," says Thorpe. "In the heat of the moment, the team swung into action and created a very special wedding, complete with a cake and Champagne.
"We were very excited for the happy couple and proud of our team. These are the moments we will remember and this is the legacy that is left behind."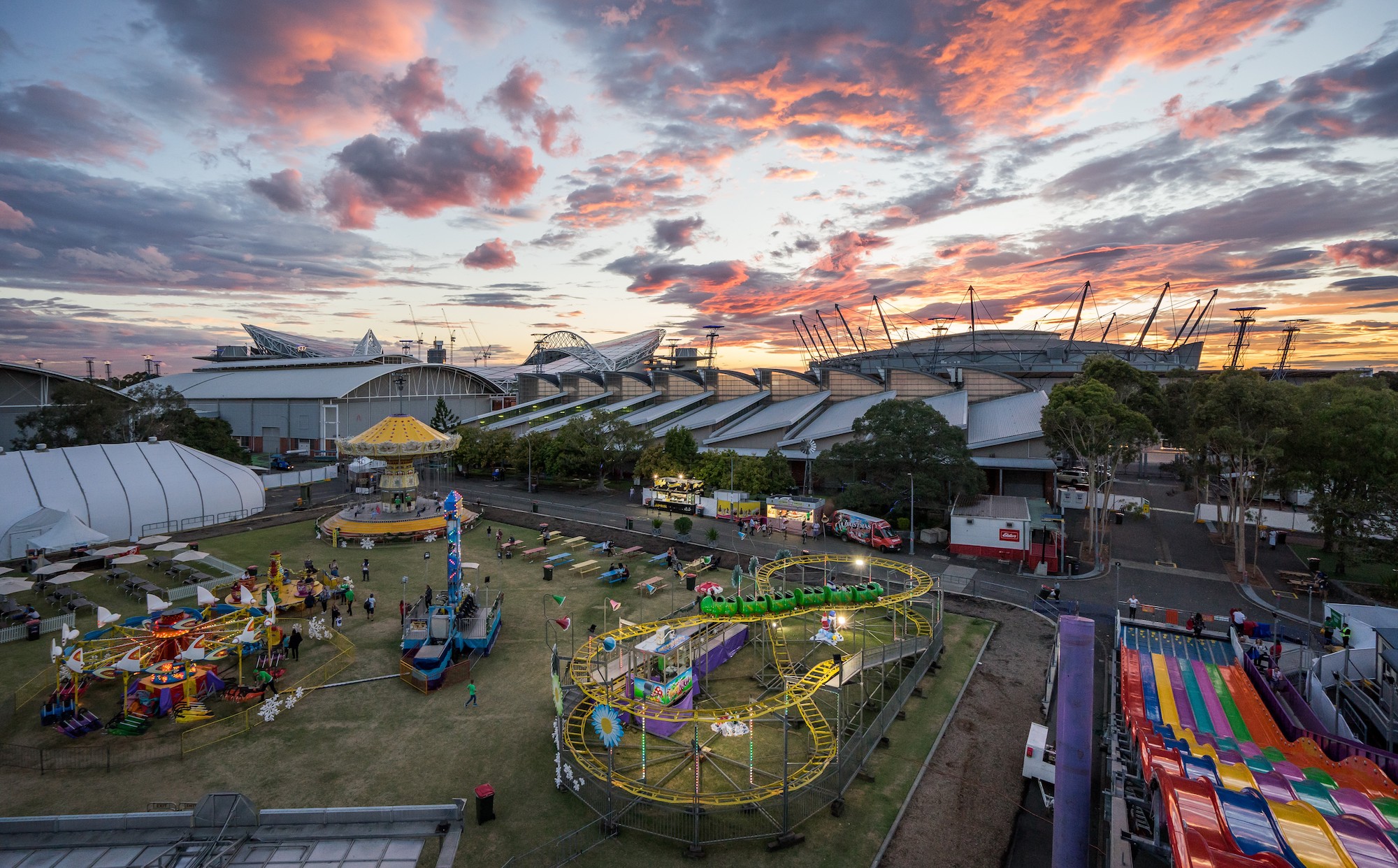 Challenges
A venue as complex and multi-faceted as Sydney Showground doesn't come without its challenges. "Our business has doubled over the past seven years, therefore patrons visiting Sydney Showground have more than doubled, so this in itself is a challenge," says Thorpe.
"The success of our Spotless Stadium now hosting GWS Giants, Sydney Thunder, Western Sydney Wanderers, X Games Sydney, Sydney Irish Festival, RnB Fridays Live and HSBC Sydney 7s means hosting and catering for a diverse range of events and needs.
"From hosting large-scale stadium events we are able to train staff who specialise in managing these events and broaden their passion for the events industry."
Thorpe says while sourcing committed staff can be challenging, his team have been extremely supportive of the venue's drive to diversify its business.
"The challenge in any business would be sourcing staff who are dedicated and passionate about the same goal – to run successful events," he says. "I find being a not-for-profit where all of our additional revenue is reinvested back into agriculture means we often attract like-minded and dedicated staff."
Unique spaces
According to Thorpe, one of the biggest demands coming from event organisers is the desire for something unique.
"They want options to bring in exciting new service providers, to add outdoor green space, different dining options and some just want the freedom to express themselves without limitations," he says.
"We've seen growth in our Pop Up Christmas Carnival over the last two years, a dedicated Christmas party concept attracting major corporate clients looking for a unique Christmas event for their staff."
Sydney Showground's pavilions, halls, continuous indoor spaces and world-class stadium offer organisers the ultimate flexibility to create events that stand out.
"The variety of events which can take place at this venue is endless and we really understand that clients don't want cookie cutter solutions," says Thorpe.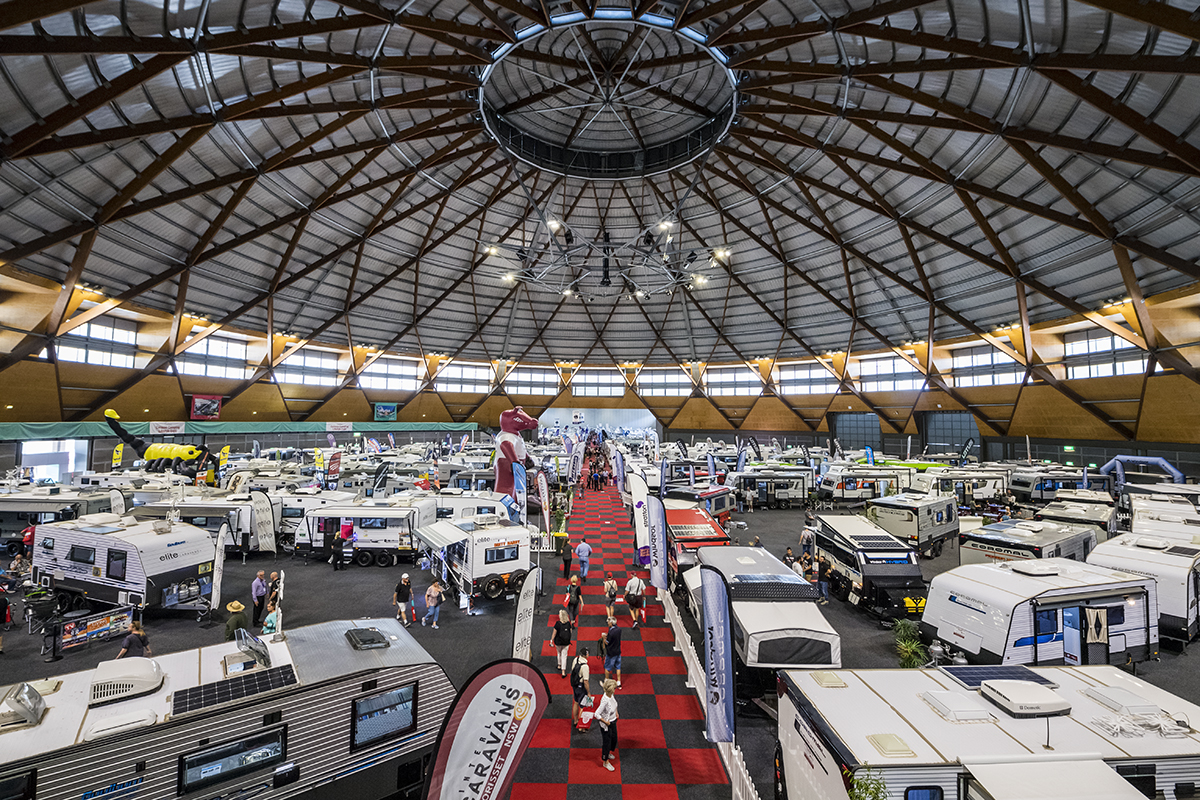 Focus for 2019 and beyond
In 2019, Sydney Showground will look to pursue more major events, while also advocating for major upgrades to its venues.
"As Olympic Park, Parramatta and the Greater Western Sydney region continually grow, we have invested a detailed business case presented to the NSW Government," says Thorpe.
"There is a proposed master plan where we look towards the future and the development of a 4000-seat plenary auditorium, an adjacent 2000-pax ballroom, more neighbouring hotels as well as a potential light rail."
For the near future, Sydney Showground will continue to work closely with Sydney Olympic Park Authority (SOPA) to win and deliver seamless events.
"We're committed to working together to run an event's precinct with timely public transport, coordination of signage around the park, social media promotion as well as the potential to work with all stakeholders in the park, through the use of local hotels, restaurants and bars," says Thorpe.
"Through our combined marketing services, we can help expose and expand audiences for clients by highlighting and cross-promoting events. We already do this for both our incredible large scale expos such as the Caravan Camping Outdoor Lifestyle Expo, sporting events from the X Games Sydney to the Big Bash Cricket League, and music concerts such as RnB Fridays Live. It provides strong foundation for trust, expertise and growth for our clients."
In 2019, long-standing events such as The Sydney Royal Easter Show will continue, while new ones, such as Dog Lovers Show, HSBC Sydney 7s and Nitro Circus, will also be added into the mix.
"We have so many exciting events soon to be announced that I can't wait for what our future holds," says Thorpe. "Ultimately, it's a pleasure working in an industry where you can call clients your friends and you have the support of organisations such as Business Events Sydney, SOPA and Destination NSW."
This article originally appeared in the February edition of Spice Magazine. Subscribe here.