There's a lot more to Sydney Showground than meets the eye. Find out what we love about it.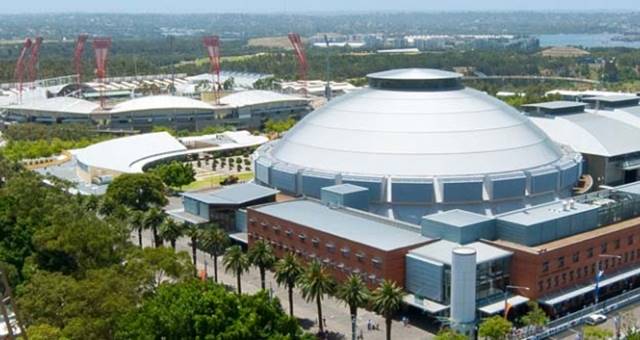 There's a lot more to Sydney Showground than meets the eye. Find out what we love about it.
Firstly, did you know that the site is owned and operated by the Royal Agricultural Society of NSW (RAS)?
The mandate of the business is the promote 'agricultural excellence' which is why the 'Sydney Royal' food and beverage judging process is a central to the business. During the year everything from beer and cider, through to dairy products and chocolate, are judged by industry experts. The awards enable smaller regional producers to raise their profile, reach a city audience and build an export market. These products are also available on the Sydney Showground menus, a bonus of working with the on-site events team.
Sydney Showground, under the auspices of the RAS, also runs the Australian Animal Registry which is the national database for micro-chipping pets and livestock.
One key thing to note is the all the profits from the business go directly into the RAS Foundation that offers 60 scholarships to rural-based students every year. These scholarships support the tertiary fees and city-based accommodation for successful applicants. Once qualified, these professionals return to their communities, with a view to providing critical services that keep rural communities alive. The RAS Foundation also offers a range of grants. Click here for more information.
RAS runs a membership program that includes a members magazine, discounted ticket to the Easter Show, ticket offers and promotions for events at the venues and a calendar of events.
Finally, the RAS runs the Sydney Royal Easter Show, the largest ticketed public event in the Southern Hemisphere. Welcoming around 850,000 people over 14 days, the show has started to attract Asian visitors who not only enjoy the fanfare but who also strike up export deals with Australian businesses that exhibit at the show. The show currently has a Chinese website with associated social media assets.
While there are plans afoot for a light rail line to the site from Parramatta, as well as an additional hotel owned by the RAS and and 'urban farm', the progress of the masterplan is dependent on the NSW State Government.
Sydney Showground is so much more than a collection of venues; it's a key revenue-raising pillar that supports economic development for Australian farmers and the programs that keep rural communities alive.