Canberra Convention Bureau shares the region's best business pivots.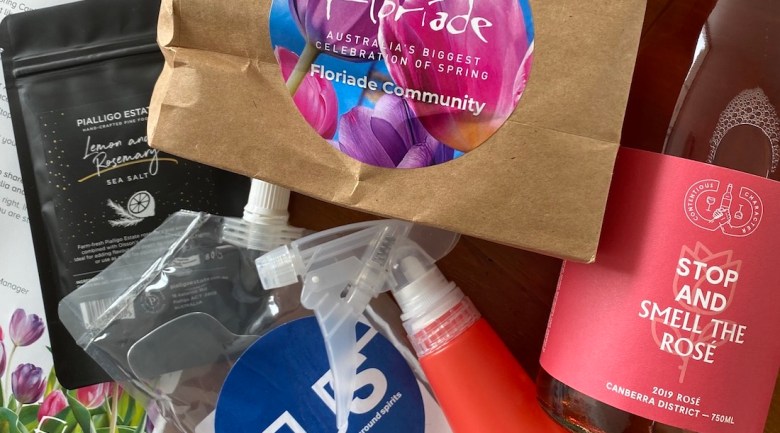 To shine a spotlight on its partners during the COVID-19 crisis, Canberra Convention Bureau recently sent out a box of Canberra goodies to its clients.
Inside the box were all the essentials for getting through isolation, including something for gardening, cooking, cleaning and, of course, drinking.
Each of the businesses showcased within the box have adapted in their own way to COVID-19, so we thought we'd share them with you:
Floriade tulip bulbs
With current restrictions on events, Canberra's famed spring celebration and major event Floriade will be reimagined in 2020.
Taking place during September and October, the new format will adhere to public health restrictions around mass gatherings and physical distancing.
The flowers that would have been in Commonwealth Park will now be distributed around Canberra so locals can enjoy the vibrancy of Floriade closer to home.
Canberra Convention Bureau has shared some of the tulip bulbs with its partners to bring some spring joy to people's gardens.
Sanitising solution from Underground Spirits
Also inside the box was sanitising solution and a handy spray bottle from Canberra distillery Underground Spirits.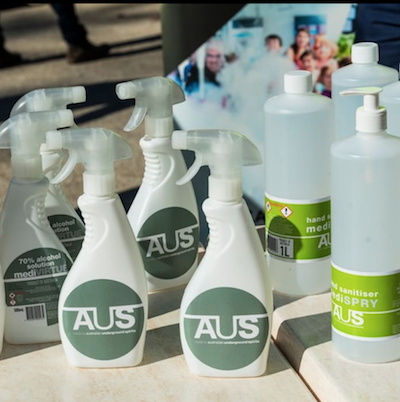 The distillery has recently halted the production of vodka and gin to produce hand sanitisers instead, under its new business Made by AUS.
The sanitisers have been distributed to ACT health workers through the state government and are now available to the public.
Stop and Smell the Ros

é by Contentious Character
During the crisis, Canberra region winery, cellar door and restaurant Contentious Character has kept locals well hydrated with its wine delivery service.
The business has also been hosting Wine Tasting Parties, delivering new release bottles with tasting platters directly to Canberra homes.
Pialligo Estate sea salt
Canberra's famed Pialligo Estate combines a restaurant, winery, smokehouse, farm and event space all in one.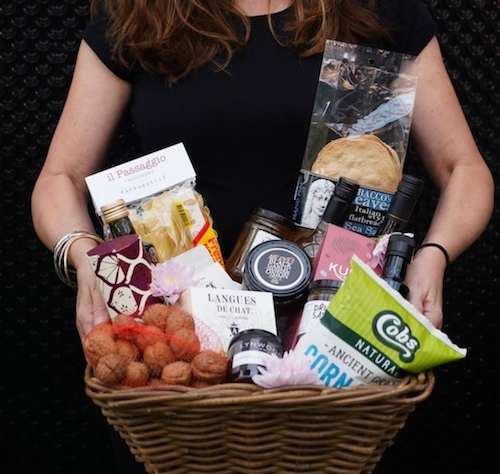 The venue has launched a new contact-free, click-and-collect grocery service, to supply Canberrans with all the household essentials.
Pialligo Estate has opened its orchards, market gardens, butchery, bakery, smokehouse, kitchens, wine cellar and beer fridge to ensure locals have everything they need in isolation.
Canberra Convention Bureau has created a list of resources for businesses during COVID-19 here.