A prime destination for delegates and event planners, Melbourne is ever-evolving to provide an array of new reasons to host business events in the city.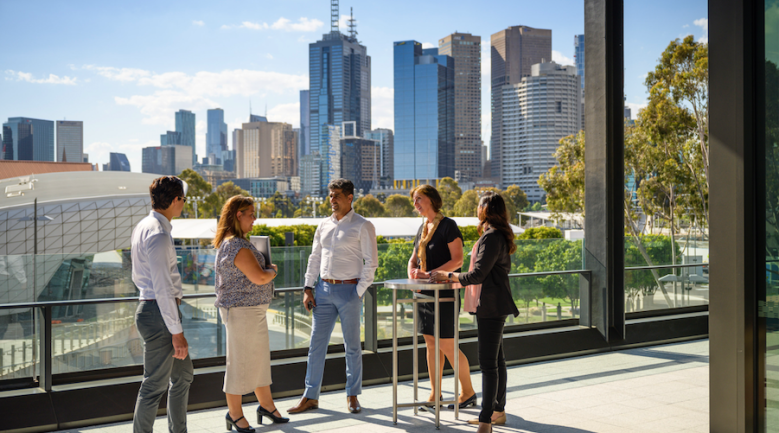 A prime destination for delegates and event planners, Melbourne is ever-changing its offering to provide an array of new reasons to host business events in the city. Melbourne Convention Bureau (MCB) chief executive Julia Swanson shares some exciting new developments for 2022.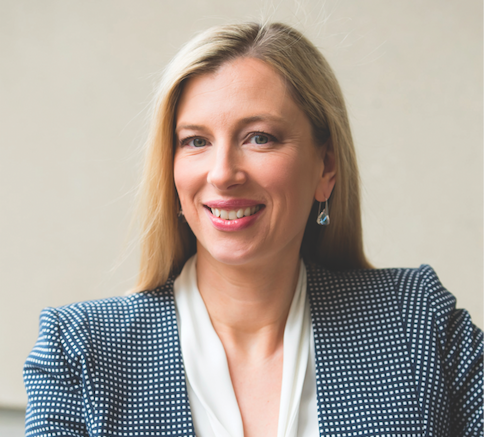 Business events will be spoilt for choice with a range of new openings in Melbourne this year. Amongst them is Oakwood Premier Melbourne – Australia's first Oakwood Premier hotel and its first five-star 'hybrid' hotel. This 40-storey hotel features 392 guestrooms and four inspiring function spaces for hosting business events and celebrating special occasions within a private pocket of Southbank.
Located just minutes from the city's Docklands and Southbank precincts, the recently opened Hyatt Centric Melbourne offers 277 guestrooms alongside 210 square metres of stylish events space, and a beautiful 248-square-metre alfresco terrace. The hotel's TOMA Restaurant and Bar on the 25th floor is inspired by Melbourne's local foodie scene and guests can revel in the spectacular views across theYarra River while they wine and dine.
Opening soon, the hotly-anticipated Ritz- Carlton will take centre stage in the city skyline – pegged to be the tallest hotel in Australia. In addition to 263 luxury hotel suites, guests will enjoy luxurious amenities including day spa, restaurants and bars, function rooms, a business centre, and a 500-seat grand ballroom.
This hotel is set to be a real showstopper. Upon arrival, guests take a direct elevator straight up to the hotel's sky check-in on level 80, where they will be welcomed by breathtaking panoramic views across Melbourne's CBD and beyond.
When it comes to curating bespoke itineraries, MCB's close relationship with clients and the industry is why corporate meeting and incentive groups choose Melbourne.
The proximity of the city to country and coast is very attractive to corporate meeting and incentive groups for pre-and post-conference touring options, particularly those interested in nature-based activities.
The Grampians Peaks Trail offers delegates a once-in-a-lifetime opportunity to hike through the backbone of a mountain range famed for its dramatic scenery and Aboriginal heritage. The 160-kilometre trail stretches the length of the Grampians (Gariwerd) National Park and features dramatic mountain peaks, rugged rocky outcrops, unforgettable panoramas, and the ancient Aboriginal heritage of Gariwerd.
For those not wanting to work up a sweat, an indulgent experience awaits aboard the award-winning The Q Train. Guests can dine on a beautifully prepared degustation of Victoria's finest food and wine while soaking up the passing scenery as the restaurant train travels along the historic Bellarine Railway.
Packages are available for your team to sail directly from Docklands to Portarlington on board Port Phillip Ferries where your group will be met and transported to The Q Train. It's never been easier to depart Melbourne and take a business meeting or networking event offsite. Making for a memorable day on the Bellarine, every minute of the journey is as much a part of the adventure as the destination itself.
Last not but by no means least, take your next event experience to new heights with incredible views at Melbourne's SkyFarm, which opens mid-2022. The result of a collaboration between three Melbourne-based sustainability companies, SkyFarm is the transformation a 2,000-square metre rooftop car park into an urban farm and environmental oasis in the heart of the city.
Overlooking theYarra River and Melbourne Convention Exhibition Centre, SkyFarm offers visitors the opportunity to tour the working farm, dine at the sustainable café, have a drink on the deck, attend classes at the environmental education centre, and host memorable events in one of the unique event spaces.