At Melbourne's newest events venue CENTREPIECE at Melbourne Park, the focus is on local suppliers to deliver a distinctly Victorian experience.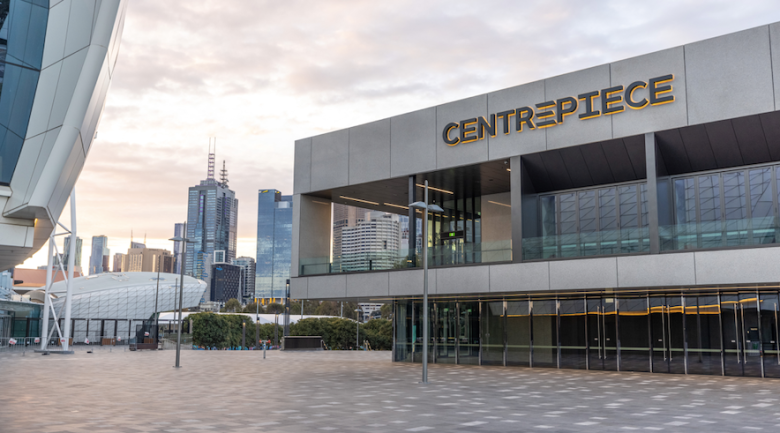 CENTREPIECE at M
At Melbourne's newest events venue CENTREPIECE at Melbourne Park, the focus is on local suppliers to deliver a distinctly Victorian experience. Sales manager Laura Reddaway tells us what to expect.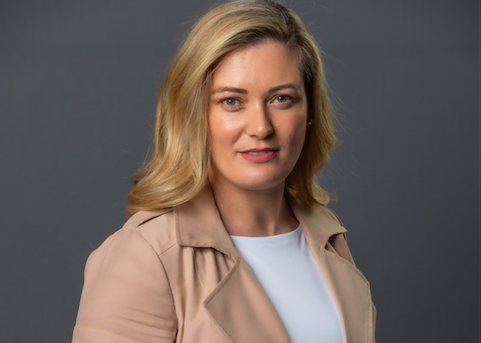 When it comes to creating distinct events there's one thing that's often overlooked in the hustle and bustle to get the show on the road – a sense of place. With time a commodity for international and national business travellers, they usually move from meeting or conference venues to their hotel room and back again, missing out on the sights, food, and culture. That's why immersing people in the local landscape and connecting them with the community is key to creating a powerful event.
In 2022, this is more important than ever before as we crave in-person experiences. For event planners, taking a local-first approach is the perfect opportunity to heighten your offering and make it memorable, from the opening address to the closing remarks and everything in-between. After all, what's the point of putting on an event in Melbourne, if it doesn't feel distinctly Melbournian?
Selecting the best of the region
This focus on creating iconic experiences that reflect their surrounds is manifesting in various ways in the events industry – from the design and decor of venues to the local food and entertainment on offer.
At CENTREPIECE, we knew we wanted to create a venue synonymous with our location and offer up event experiences that embody all the things that make Victoria great. Being so close to Melbourne's culinary landmarks, and in a state famous for its wineries, breweries and producers, it made sense for us to harness that local expertise and use the freshest ingredients and artisan products. We have a paddock-to-plate philosophy and our produce, meat and dairy come from Victoria's famous farming regions including Gippsland, the Yarra Valley and beyond.
Our beverage menu features a wide range of Victorian-produced choices, including locally brewed craft beer from Moon Dog,Victorian wines from Brown Family Wine Group and Mitchelton, and, of course, quintessentially – Melbourne espresso coffee from Industry Beans.
We also took aVictoria-first approach to design – the colours and materials selected for the interior of CENTREPIECE were chosen to celebrate Victoria's unique, natural landscape, and our table setting, glassware and crockery partners are all based in the State.
Preserving the local environment
Beyond creating a memorable experience, a local-first approach to choosing suppliers means you can support local communities as well as reduce the impact on the environment. This is something that is close to our heart at CENTREPIECE. We organically treat food waste to feed our gardens, offer plenty of water refill stations and have an energy efficient design.
Sustainability was a big factor in choosing our partners too. For example, the Brown Family Wine Group has a comprehensive sustainability roadmap until 2030, is a member of Sustainable Winegrowing Australia and its packaging is 99% recyclable. Similarly, St David Dairy, which produces fresh milk and milk products, is inner Melbourne's only micro-dairy and focuses on small scale processing.
Local-first: the future of events
After a tumultuous few years, the events industry is perfectly placed to redefine what a truly iconic event entails. From selecting produce that encapsulates the cuisine of a city, to designing spaces that reflect the culture, taking a local-first approach is the path to creating authentic, memorable experiences.