Located just one kilometre from Sydney Airport and with capacity for up to 400 cocktail-style, your event will see people flying in from across the globe with ease.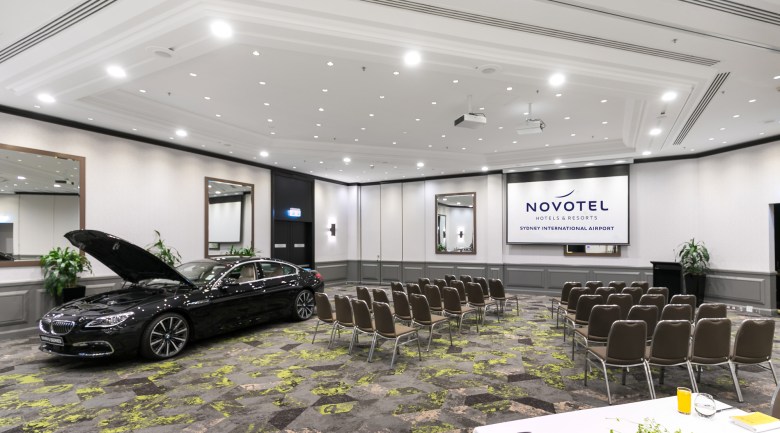 When you step inside Novotel Sydney International Airport, you are immediately transported off the tarmac into a welcoming reception with The Marke Kitchen & Bar, offering guests a fresh and relaxed space just 20 minutes from the CBD.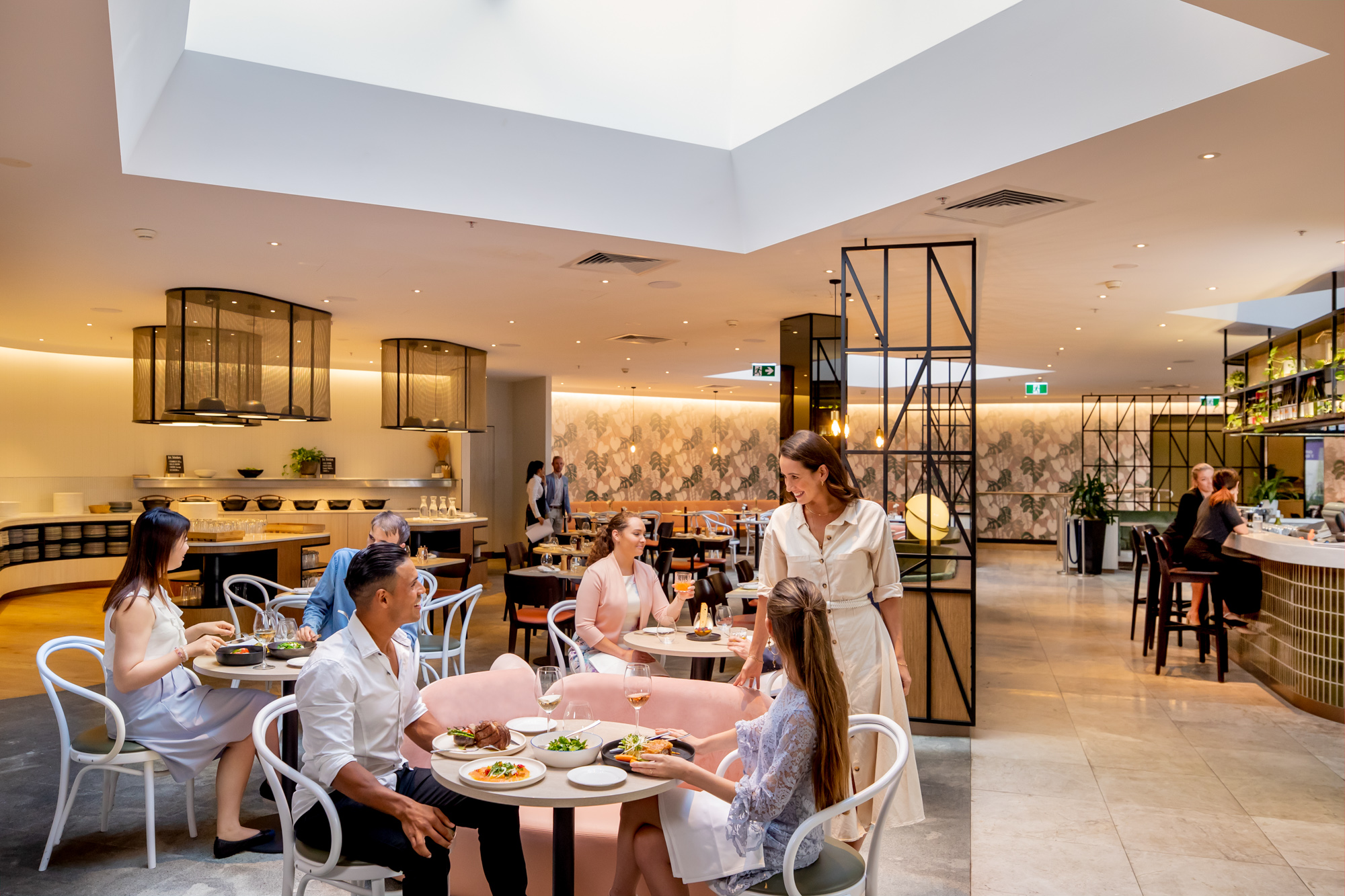 Event capabilities
The hotel offers 271 guest rooms and 11 meeting rooms. From a boardroom-style meeting space which holds just a handful of delegates to The Grand Ballroom which caters up to 400 for a cocktail-style function, the hotel features a variety of spaces to suit a range of different events.
If you want to step away from the conference style catering, on-site restaurant light-filled The Marke Kitchen & Bar presents a contemporary menu all about fresh, local produce that reflects Sydney's natural beauty and colour, with flavours inspired by the city's diversity.
There are not many hotels in Sydney that can showcase vehicles inside the ballroom, but Novotel Sydney International Airport provides direct drive-in access from the back of the hotel. This unique feature opens up the possibilities for car launches as well as automotive training events. Drive days can be hosted with ease as vehicles can circle the perimeter of the hotel and pull up directly beside the venue before entering.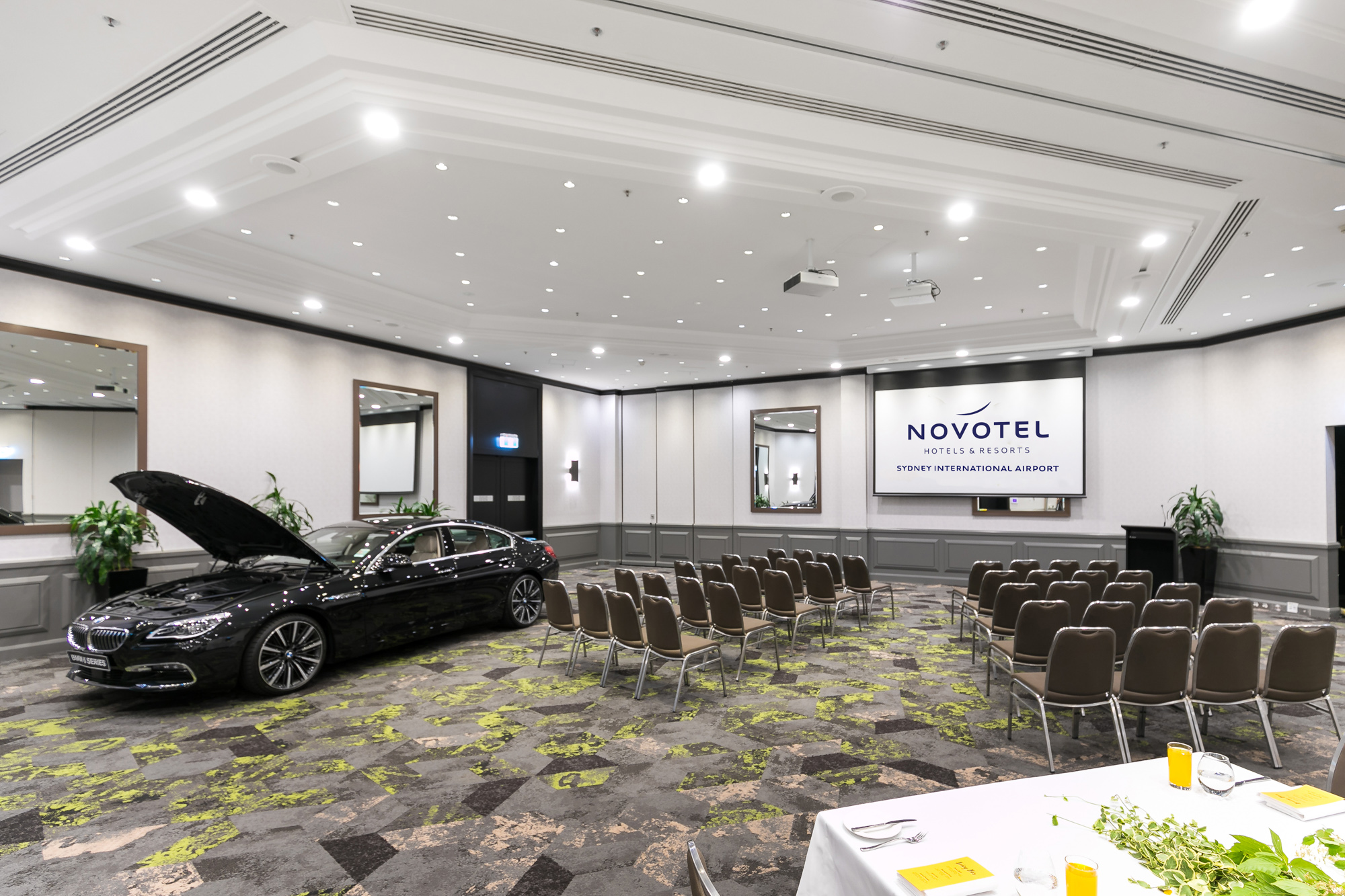 Sustainability goals
The hotel is committed to making positive changes that will help achieve a greener future in hospitality. This includes having no single-use plastic by the end of 2022, halved emissions by 2030 and achieving net zero by 2050.
What's next for Novotel Sydney International Airport?
Keep an eye out for the re-launch of The Marke Bar, which will be decked out with new botanical-inspired décor and offer a pub-style snack menu. The bar will stock a selection of local craft beers from independent breweries such as The Grifter, Young Henrys and One Drop, as well as an array of local gins from nearby distilleries such as Archie Rose and Poor Toms. Available for private hire, this space will offer the perfect way to end a conference.