Divine Events head of marketing, Nicole Alvares, shares how an event should immerse its guests in a rich and vibrant sensory experience.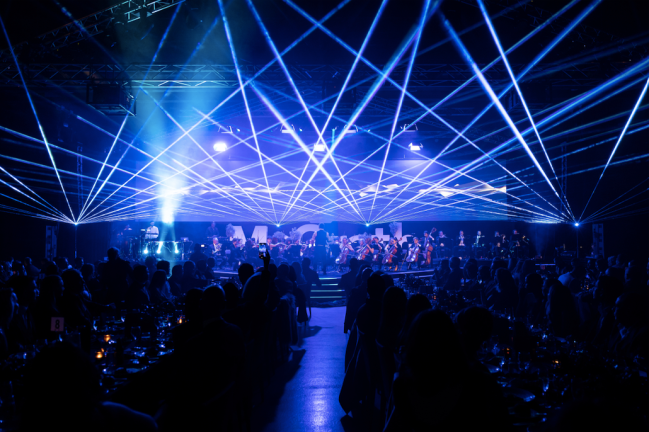 Image credit: Creative Events Photography, of an AV1 experience.
Sydney based industry leading styling and furniture hire companies, Divine Events and Decor of Distinction, have merged to become D PLUS D Events, consolidating their talent, infrastructure and relationships to create 'Event Experiences'. Head of marketing, Nicole Alvares, shares how an event should immerse its guests in a rich and vibrant sensory experience.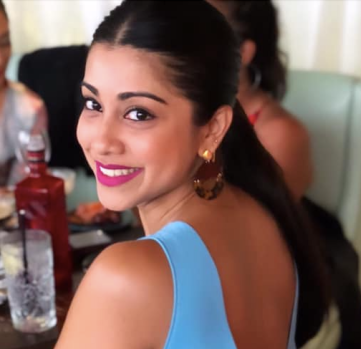 Today, guests expect more from an event – much more! Gone are the days where one said "I'm having a Gatsby themed event," and all that meant was guests chose between a fedora and a flapper dress and expected a 1920s playlist and table centrepieces. Events are no longer just filling a space with themed furniture either.
Event styling is a flair in which we take our clients' vision and translate it into design.
Events have evolved to be immersive and must be 'styled with purpose'. They are a story and we respect the details. Styling with purpose means not only ensuring that our clients stand out from the crowd, but that their most crucial messaging is clear, memorable, and authentic.
The collaboration between our two companies has come at a time of rediscovered demand for human connection. The result is an extraordinary event that connects guests, people, and places in an emotionally charged experience.
Our unique, complimentary styling services and influences have permeated our brand and set us apart. Whether it be a corporate event, social gathering or wedding, we pride ourselves on our ability to create seamless experiences that become custom-tailored to your vision, coupled with an ever-evolving range of designer furniture hire to suit any theme, texture, trend, season, or colour palette you require. The industry certainly felt the void of an all-inclusive service provider and supplier and we have every intention to fill that gap.
The difference between a great event and a truly memorable one is the attention to detail and an experienced team behind it.
The conceptualisation of an event must be so much more than just a venue, furniture, flowers, and entertainment. The ability to operate on the cutting edge of creativity and yet remain true to your brand, while accounting for all the necessary standards, is key in producing a truly unique and engaging experience.
Earlier this year, a key client within the real-estate industry that we provided styling for, engaged AV1 to conceptualise a multi-sensory experience for its guests. A full-scale orchestral production of alternative dance and electronic anthems with an accompanying laser and light show with a dramatic drape drop reveal was the highlight. The diamond theme carried through on the immersive on-screen visuals; diamond- shaped stage; tables set in a chevron shape with angled aisles; and LED tubes on kinetic motors on a chevron path in the airspace with over 800 staff who celebrated in a soiree like no other!
We also work hand-in-hand with stylists and production companies for already conceptualised events for their clients to provide theming product, florals and furniture. We have worked in alliance with our suppliers and designed nightclub sets, festival atmospheres, arcade gaming sites, UV paint stations, ball pits, giant inflatables, and the list goes on. There is truly no limit to creativity in events especially when our clients trust us with full creative freedom to collaborate!
Event styling is no longer just about the pretty – it's about the art of creating an experience. In 2023, event concepts will transcend all creative barriers and we cannot wait to be a part of it and be thought leaders within the industry we are so incredibly proud to be a part of!