There are limited spaces left for Thailand's largest sales mission and roadshow to Australia, post-COVID.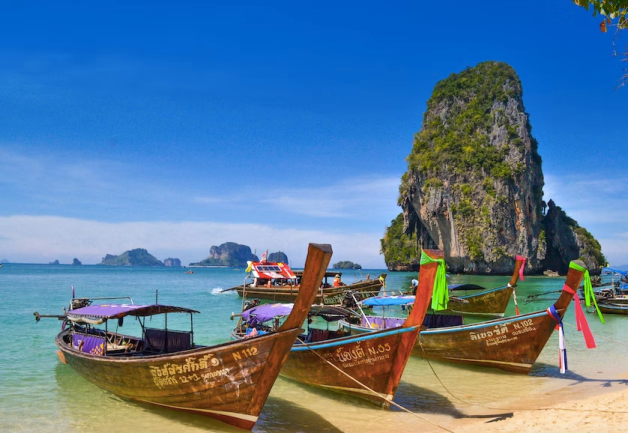 Phra Nang Beach, Krabi, Thailand.
Thailand Convention & Exhibition Bureau (TCEB) is heading Down Under for a series of MICE events in Sydney and Melbourne next week, with limited spaces left for business events professionals to attend.
Following recent big convention wins and strong forward bookings in corporate meetings and incentives, TCEB's visit marks Thailand's largest sales mission and roadshow to Australia post-COVID.
With the Melbourne Networking Lunch at on 4 May already sold out, a limited number of spots for the events in Sydney on Tuesday, 2 May remain. The events include a networking lunch at Chin Chin Sydney, which is best suited to association planners and PCOs, while the evening roadshow is ideal for corporate meeting and incentive planners and will also offer a first-hand look at the newly refurbished host venue, Watersedge at Campbell's Stores at The Rocks.
"Thailand is continuing to see strong growth in the association conventions sector, recently announcing it had secured the International Suicide Prevention APAC Conference and the Global Spine Conference, both for 2024, and the Asia Pacific Congress of Clinical Microbiology and Infection in 2025," TCEB Australian representative, Nicole Tingey, said.
"Thailand is also seeing a high level of business from the corporate meetings and incentive travel sector from a variety of industries, and Australian companies are certainly in that grouping. These events will provide participants from all sectors with the very latest information on Thailand with up to 15 operators participating in the roadshow."