New Zealand's highly anticipated "new generation" convention centre is finally here.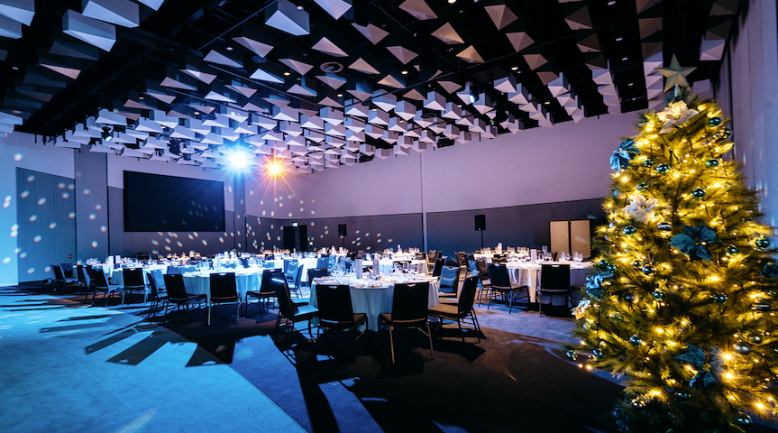 Te Pae Christchurch Convention Centre is now open and it's off to a flying start with a solid roster of events already on its books, including more than 50 multi-day conferences, and a number of exhibitions, live entertainment, banquets and smaller meetings and seminars.
As the first of three brand new international standard convention centres to open in New Zealand, Te Pae marked a milestone for the country's business events industry when it opened its doors Friday last week.
Te Pae Christchurch general manager Ross Steele said while there was a strong contingent of domestic bookings in the first year, it had been pleasing to see the return of interest and bookings from international markets, particularly Australia.
"We can see that people are missing that connection that only comes with being face-to-face, and we know there is pent up demand for New Zealand, in particular Christchurch, so it's been great see interest translate to bookings for later in 2022 and beyond," Steele said.
After a challenging few years for the business events industry, Steele said that with the opening of Te Pae Christchurch, the team were starting to see the light at the end of the tunnel.
"As the first new generation convention centre to open in New Zealand, we're looking forward to playing our part in the regeneration of our city and country, but also in the regeneration of our industry post-COVID."
Business Events Industry Aotearoa (BEIA) chief executive Lisa Hopkins said Te Pae Christchurch is a landmark building, purpose-built for the most modern city in New Zealand.
"Business events will be at the forefront of New Zealand's economic re-opening to the world because of the clear value they bring socially and economically," Hopkins said.
"Te Pae signals a promising future despite the current challenges, with strong domestic bookings in the first year, and bookings from international markets, particularly Australia.
"With the opening of this Centre, Christchurch is showcasing the capability and increasing the capacity of New Zealand to host exceptional business events."
Operated by ASM Global, the world's leading venue management company, Te Pae Christchurch marks the company's first foray in to New Zealand. As a result, the Centre will be the first in the country to benefit from ASM Global's wealth of international experience, as well as its industry-leading initiatives such as VenueShield, a hygiene and sanitisation program developed in conjunction with world health experts in response to the challenges faced by COVID.
Owned by Ōtākaro Ltd on behalf of the Crown, Te Pae Christchurch features all the infrastructure to cater for the significant international business events that Christchurch hasn't been able to host for some time.
Featuring 24 meeting rooms, including a 1,000-seat riverside banquet room, up to 3,300 square metres of exhibition space and a 1,400-seat Auditorium able to be configured into two completely autonomous spaces, Te Pae Christchurch has been designed with space and flexibility in mind, and with state-of-the-art technology at its core.