'The Jackson' is a luxe new superyacht venue complete with restaurant, rooftop bar, and events spaces.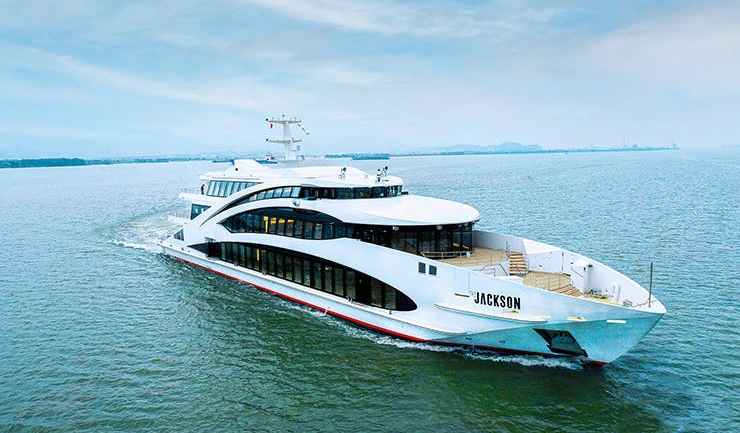 Sydney's sparkling harbour will welcome a luxe new floating venue early next year.
The Jackson, named after Port Jackson, is a $15 million luxury superyacht that will feature a restaurant, rooftop cocktail bar, and events deck across its three levels.
The entire vessel can be booked out with the capacity to host more than 500 guests, while separate spaces, as well as smaller rooms with private balcony access, are ideal for corporate events, launches and dinners.
At the culinary helm is executive chef Tom Kime, who has curated a menu inspired by Sydney Harbour, highlighting fresh, seasonal Australian produce. Guests can savour a memorable waterfront dining experience whilst taking in sweeping views of the harbour.
Set to become on of the city's most sought-after events venues, The Jackson will arrive in Sydney Harbour in late December with bookings available from late January 2022.