The future looks bright for the venue with Oz Comic-Con and several events lined up before Christmas.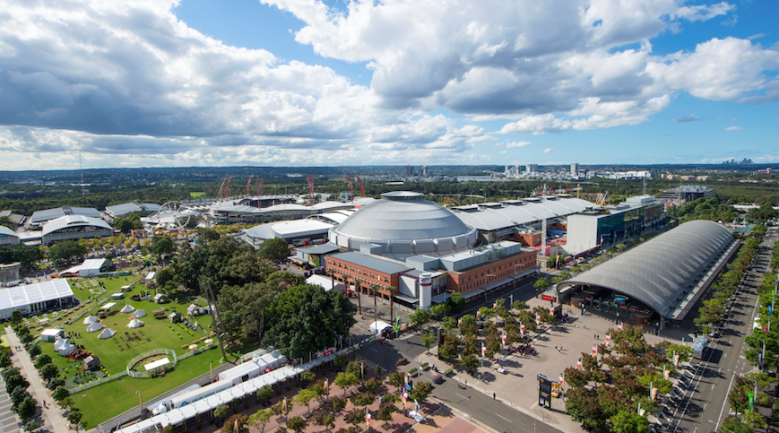 Sydney Showground
Following the release of the NSW Government's 'Roadmap to recovery', Sydney Showground is gearing up to resume operations and events with several events lined up before Christmas.
Bringing back an old favourite, Sydney Showground will host Expertise Events' Oz Comic-Con Homegrown from 4 to 5 December.
Other events scheduled to take place include the Sydney Disability Expo on 5 November, and the Health, Wellness and Fitness Expo 2021 and Sydney's Annual Wedding Expo 2021 both taking place 21 November. The venue will also welcome back Sydney Thunder and the Big Bash League on 12 and 26 December.
Since the NSW Government's roadmap was announced, Sydney Showground general manager Darryl Jeffrey said the venue has seen an increase in enquiries and expects there to be more.
"I believe we will continue to see a number of shows, concerts and special events revealed in the coming weeks," Jeffrey said.
As event organisers navigate the months ahead, Jeffrey said the venue has a unique ability to support organisers with their planning.
"What is unique about Sydney Showground is the flexibility to accommodate changing regulations thanks to adaptable indoor and outdoor spaces, not to mention its proximity to public transports and ample amount of parking."
The venue has demonstrated its capacity to run events within a COVID safe environment by delivering the Sydney Royal Easter Show back in April, which was the largest ticketed event to take place in the world at the time. It also held the Oz Comic-Con Pop-Up in March, which is Australia's largest consumer event.
"Having run one of the world largest LIVE events and largest consumer events so far, I think we've proven that we can deliver safe events and provide the unique flexibility clients need in this current environment," Jeffrey said.
"The demand for events is there, we've been given the green light, and now it's up to us to work with our clients and bring safe events back to Sydney.
"At present, the first half of 2022 is almost completely booked up, so the future looks bright."