From rapid-testing devices to capacity management trackers, these tools and technologies can help support your event's COVID safety plans.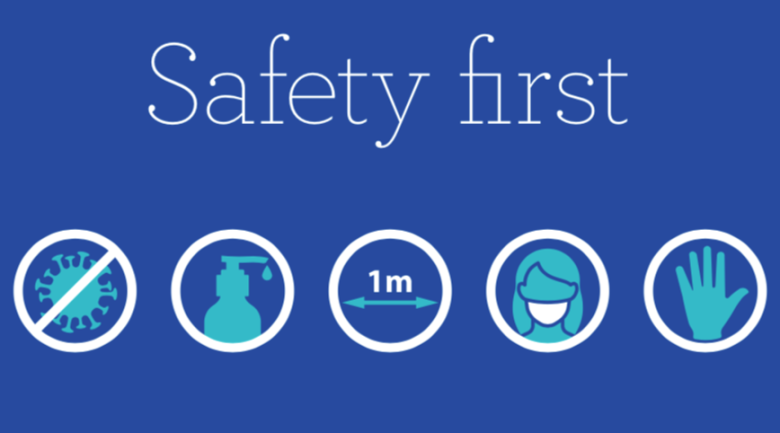 As in-person events and venues adjust to a "new normal", COVID safety solutions will play an integral role in how we create a safe, healthy and hygienic environment. From rapid-testing devices to capacity management trackers, these innovative tools and technologies are designed to support events with their government mandated COVID safety plans.
Visions In Style's Mobile Rapid Testing Solution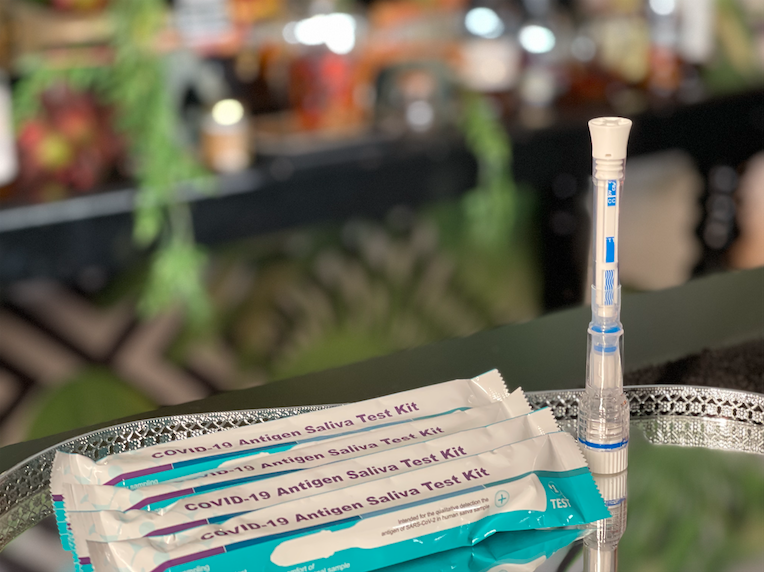 Having successfully produced and managed events both nationally and internationally for nearly 25 years, Visions In Style has always placed health and safety at the forefront of all its planning. After looking at ways to mitigate the risk of COVID-19 transmission at events, director Michael Cartwright developed a rapid-testing service specifically designed to help ensure a COVID-free environment at events.
It includes a mobile temporary screening suite, which can be set up anywhere, where guests are checked in via QR codes and then tested for COVID-19 quickly and easily with a rapid antigen saliva pen. Overseen by a registered nurse, the whole process is completely contained, hygienic and professional, takes approximately 20 minutes to complete, and is an effective way to prevent active COVID-19 cases from entering the venue.
The testing suites can also be styled to the theme of your event, so guests can relax in a comfortable environment that doesn't feel rigid and clinical while they are checked in and tested. There's also a range of additional hygiene and sanitising solutions that can be incorporated, as well as a COVID Concierge that can guide guests when gathering in high volume areas.
Create Engage's ON AIR+ and ON DEMAND COVID-safe studios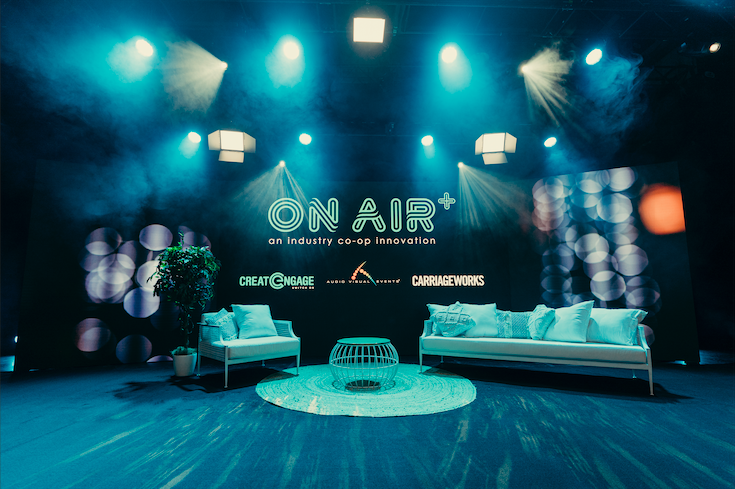 Having successfully live-streamed events for many years, Create Engage realised the need for a safe space to stream from while helping industry colleagues doing it tough. Joining forces with Audio Visual Events (AVE) and SMC Conference & Function Centre (SMC), they launched ON AIR – a semi-permanent studio located within SMC in Sydney's CBD.
The project proved a success and the concept was expanded to ON AIR + at Carriageworks.
Offering high-end virtual event capabilities complete with AV crew, this larger studio space doubles as a hybrid space and can accommodate up to 200 guests and up to 30 clients and crew. Create Engage also runs ON DEMAND – a smaller studio within SMC, which utilises Create Engage's own platform Create Live Pro, offering a great option for pre-records and smaller meeting style events.
Honeywell Sine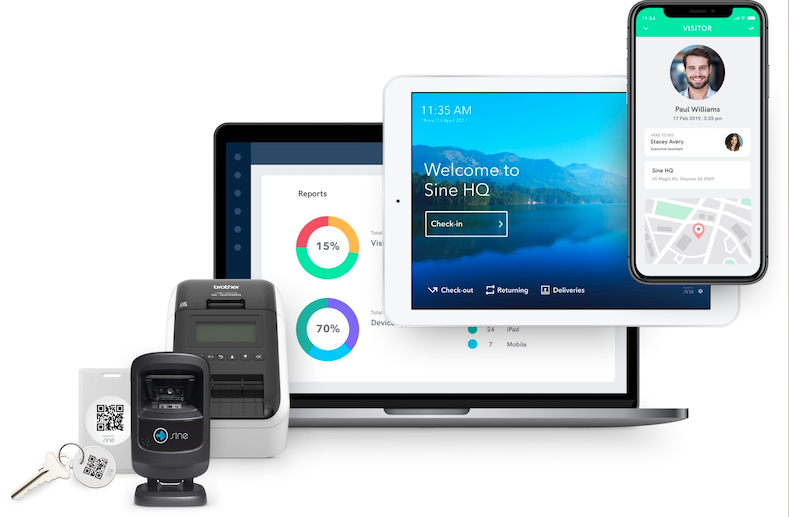 Tech company Honeywell's innovative mobile solution Honeywell Sine is designed to support businesses returning to the office and in-person meetings and events. Using SaaS-powered mobile workplace tools, the technology takes managing who's in a venue from clipboard to smartphone, allowing organisers to monitor attendance flows and track venue occupants in real-time.
It also allows the pre-screening of staff and delegates before they arrive on-site, creating a simplified process for checking credentials which can then be integrated with main access control systems.
Tennis Australia is a great example of an organisation that has successfully used Honeywell Sine to make its staff, vendors and guests feel comfortable and safe during big events by being able to monitor the flow of people and address any issues, like density, in real time.
Hire Intelligence
Contact-free registration services and sanitisation stations have become an important frontline feature for venues and events, and Hire Intelligence's kiosks provide an efficient way to register people entering a venue.
There's a variety of options, from basic desk-mounted kiosks to full height ones, with each one providing less need for human contact and an extra layer of data for contact tracing. You can pair it with the hand sanitiser station, which features your choice of hand sanitiser and a 12.5-inch screen that displays any kind of information or promotional content, including video and presentations, and can be custom-branded to your preference.
With everything from hand-held thermal imaging equipment to contactless payment solutions, Hire Intelligence has something for every type and size of event and offers a full-service experience, with delivery, set-up, onsite tech support and advice on how to implement and use.