Find out if your event is eligible for up to $30,000 in funding.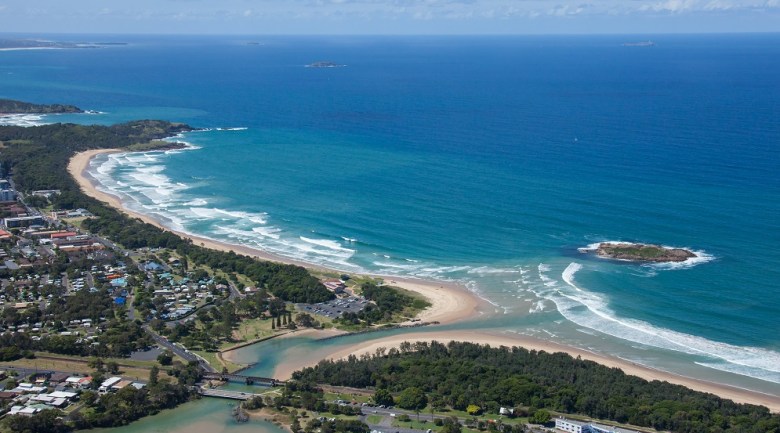 Coastal aerial of Coffs Harbour, part of the NSW North Coast
New South Wales' regional business events sector can now access grants of up to $30,000, under a new funding scheme announced today, 16 February 2021.
The NSW Government's $500,000 Regional Business Event Development Fund aims to support and attract new and existing business events in regional areas across the state.
Minister for Jobs, Investment, Tourism and Western Sydney Stuart Ayres said the funding "could not have come at a better time".
"It's been incredibly tough for our business events sector, but now is the time to turn that around by restoring confidence back into the industry," he said.
"People have a strong desire to build business connections in-person, while still taking advantage of virtual events, and our funding program is designed to support this new hybrid event environment."
Is your event eligible?
Grant funding will be offered until 30 April 2021 or until the pool of funds available has been expended.
Funding is to be matched dollar-for-dollar by local communities, councils, entrepreneurs, associations, corporations, professional conference organisers or grants received by other Local, State and Federal Government Departments.
An applicant may apply for funding based on the following scale:
Up to $15,000 (ex GST) for a business event with up to 150 delegates (projected attendance)
Up to $30,000 (ex GST) for a business event with over 150 delegates (projected attendance)
Ayres said whether business events were looking for assistance with venue hire, marketing or developing pre- and post-touring opportunities, the program would play a critical part in the state's economic recovery.
"We know that the recommencement of business events will be crucial to rebuilding and supporting the industry – the more people we can get flowing through to our regions and staying overnight, means more jobs and more tourism dollars injected into local economies," he said.
To find out more about the criteria or to apply, click here.