The latest data from FCM Meetings & Events shows a shift back to previous favourites such as NZ, Asia and the UK, while Sydney beat Melbourne as the preferred choice closer to home.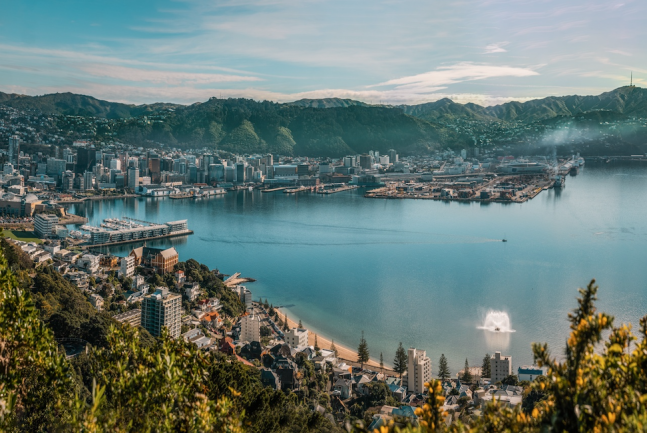 Wellington, NZ.
According to the latest data from FCM Meetings & Events, New Zealand has emerged as the top choice for international meetings, events, and conferences, while Sydney has surpassed Melbourne as the preferred city of choice in Australia.
Following New Zealand, among the top five international destinations are the United Kingdom, Fiji, Singapore, and Indonesia. As for domestic destinations, Melbourne has slipped into second place after Sydney, with Adelaide, Perth, and Brisbane following closely behind.
FCM Meetings & Events general manager, Simone Seiler said the first five months of 2023 has already provided an idea of how businesses have changed in terms of meetings, events, and conferences.
"The most desired destinations have shifted back to previous favourites such as New Zealand, Asia, and the United Kingdom," Seiler said.
"It's fair to say that the ability for businesses, employees, customers, and prospects to come together was taken for granted pre-pandemic – the passion and engagement I've seen since restrictions have been lifted has been very encouraging.
"It's also telling that rather than cancel meetings and events, corporates looked to alternative destinations and venues last year that went against the norm – it really shows that after being apart for so long, people were desperate to get back to networking in person."
With restrictions now largely in the past, travellers are feeling more confident and less burdened with the elimination of testing and quarantine requirements, a sentiment Seiler said flowed through to corporates which have returned to their 'old favourites' Sydney and New Zealand.
"Interestingly, our data shows that the traditional domestic 'Golden Triangle' of Sydney, Melbourne, and Brisbane has shifted when it comes to meetings, events, and conferences in 2023 – with Adelaide and Perth flying in ahead of the Sunshine State's capital."
With budgets in place and minimal concerns about interruptions or cancellations, Seiler said corporations are eagerly booking events throughout 2023 and 2024.
"There is a significant increase in the number of planned events compared to 2019, with the true value of in-person interaction coming back into focus by force."