Peak industry bodies weigh in on the idea.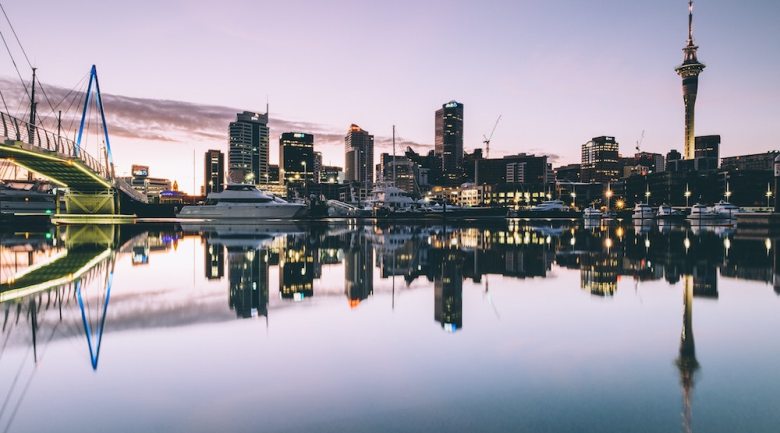 Auckland, New Zealand
Australian Prime Minister Scott Morrison and New Zealand Prime Minister Jacinda Ardern have committed to introducing a COVID-safe travel zone between the two countries as soon as it is safe to do so, in a bid assist in trade and economic recovery.
It comes as both countries begin the first stages of lifting COVID-19 restrictions – Australia with its three-step framework and New Zealand with its shift to alert level two.
Peak bodies welcome the move
For the business events industry, a 'trans-Tasman travel bubble' is a promising step forward and one that has received the support of peak bodies from both countries, including Business Events Council of Australia (BECA), Association of Australian Convention Bureaux (AACB) and Conventions and Incentives New Zealand (CINZ).
In 2019, some 228,000 New Zealand visitors attended a business event in Australia, spending almost $500 million. Meanwhile in the same year, almost 45,500 Australian delegates attended a business event in New Zealand, representing growth of 5.3 per cent.
Given Australia and New Zealand are each others' biggest overseas market for business event delegate arrivals, the opportunity to open borders to each other is a welcome one.
BECA chair Vanessa Findlay said opening the trans-Tasman travel route will be a "significant kick-start for getting business events back on track".
"If you had to pick the country that you'd open up first, for the greatest benefits for the business events industry in Australia, it would be New Zealand," she said.
"So we're really pleased with that one is tracking ahead of schedule and ahead of opening of the other international borders."
CINZ chief executive Lisa Hopkins agreed, saying Australia is a valuable market for the country.
"Prior to COVID-19, we were seeing a steady increase in numbers of Australians coming to New Zealand to participate in business events, so they are a critical part of the industry," she said.
"Conventions & Incentives New Zealand is fully supportive of this idea and, like our colleagues in other sssociations, have been asking the government to make this one of their priorities as part of the solution to ensure a sustainable future for the sector."

Parameters for an effective travel agreement
For a trans-Tasman travel bubble to work effectively, Hopkins said both countries would need to ensure there is no quarantine on arrival in either country, otherwise "the idea defeats the purpose".
"The Task Force with representation from both countries looking at this will be well aware that the basis of this concept is to enable a free-flow of traffic, and I have no doubt there will be additional scrutiny on both sides of the Tasman to ensure this is done safely," she said.
"But I do think this will also serve a more global purpose putting in place guidelines for other markets and allowing our borders to expand, where we may be able to include other jurisdictions, like Singapore or China."
AACB CEO Andrew Hiebl said given the significant lead time required for planning business events, there must be strong confidence across both destinations for the arrangement to work.
"Global organisers require confidence not only in the destination, but in their delegates being able and willing to travel to meet in a face-to-face environment," he said.
"While the trans-Tasman travel bubble is an exciting opportunity for the visitor economy, restrictions on business events as well-organised and managed gatherings, would need to be lifted simultaneously in both countries to benefit our industry."
Meanwhile, Findlay expects there may be differences in how the restrictions are lifted and managed within each country.
"But I would expect that as the borders are opened, that visitors would adhere to the measures of the country they are visiting," she said.
"As we establish safety and hygiene guidelines for business events, and as they become clearer and as we become closer to being able to reopen the business events industry, we'll know exactly what measures need to be followed and how to protect customers and clients from COVID infection."
While there is no set timeline yet for when travel between Australia and New Zealand will resume, Prime Minister Scott Morrison said it will be "once it is safe to do so and necessary health, transport and other protocols had been developed and met".
---
More reading
BECA reveals recovery framework for business events
International travel ban could continue until 2021
CINZ Meetings replaced with new industry event