A one-stop business events centre, the Malaysia Convention and Exhibition Bureau (MyCEB), was launched in Kuala Lumpur this week. Opened by Minister of Tourism Malaysia
By Jill Innamorati-Varley
A one-stop business events centre, the Malaysia Convention and Exhibition Bureau (MyCEB), was launched in Kuala Lumpur and opened by Minister of Tourism Malaysia, YB Dato' Sri Azalina Binti Dato' Othman at the Kuala Lumpur Convention Centre. She said the one-stop centre will co-ordinate the needs of convention and exhibition organisers who want to bring their programmes and activities to Malaysia.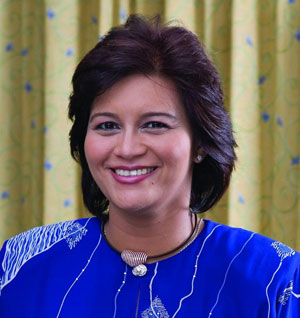 Minister of Tourism Malaysia, YB Dato' Sri Azalina Binti Dato' Othman
Commenting on the launch, Peter Brokenshire, general manager, Kuala Lumpur Convention Centre said, "The formation of MyCEB is timely and crucial to strengthen Malaysia's position in the global arena.
"We believe that MyCEB, led by Encik Rosly Selamat will be a very valuable and important partner to the Centre in profiling Malaysia's business tourism offerings and in attracting international conferences, meetings and events to Malaysia through joint marketing initiatives."
Prior to MyCEB' formation, the Centre had taken a 'Team Malaysia' approach by working cohesively with strategic partners such as Tourism Malaysia, Malaysia Airlines, Malaysia Airports Holdings Berhad (MAHB) and the Kuala Lumpur City Hall (DBKL) to actively promote the country, the city and in turn, the Centre as a preferred destination for business events.
"The Centre looks forward to continued collaboration and cooperation in partnership with Tourism Malaysia and MyCEB to further develop the business tourism industry in Malaysia. And ultimately, to improve the country's destination ranking as a premier conference and meetings destination," Brokenshire added.
For more information click here.