"There is no greater opportunity to build authentic relationships than face to face on an amazing incentive trip!"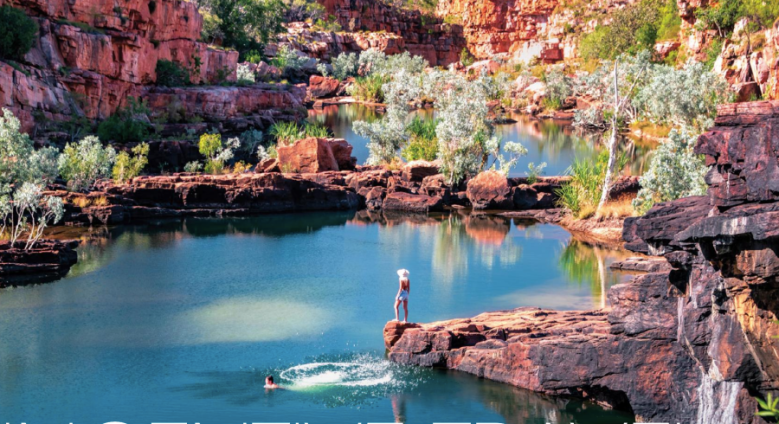 Manning Gorge, Western Australia. Image credit: Tourism Australia.
Society of Incentive Travel Excellence Australia and New Zealand (SITE ANZ) board member and 212F Australia general manager Belinda Ramanauskas isn't just anticipating a bumper year for the incentive travel sector, she knows it, and her team is expecting to move more people than they did pre-COVID.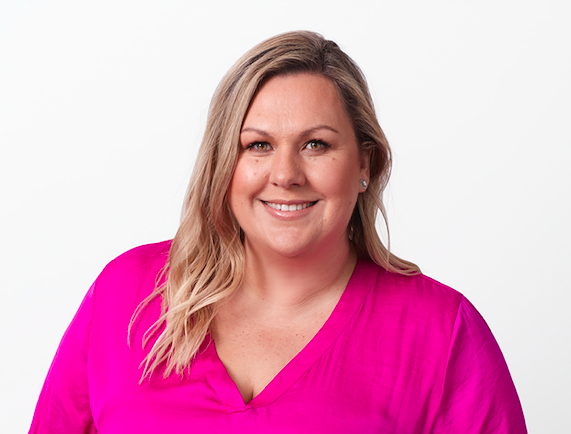 I can feel it within the 212F team! We have kicked off the year with high optimism, which is certainly echoed by our clients and the increase in enquiries we're getting.
The travel bug is real and after being locked down for so long, there is pent-up demand to escape!
Corporates have the budgets to spend and are eager to reward their top achievers, so incentive travel is back on the cards in a big way – not just the re-scheduled trips, but also new programs, new clients and new destinations.
In the calendar year ahead, we will be moving more people than we did pre-COVID in 2019.
Historically, most of our travel incentive programs have travelled offshore but the trend we are seeing right now is a shift to local, with 80 per cent of our events travelling domestically in 2022 – and by domestically, I do mean New Zealand as well.
Australia and New Zealand have such diverse landscapes and we are loving exploring our own beautiful backyards with a strong focus on showcasing unique local essence.
While the focus is domestic for now, our passports remain within clear reach, and it is very exciting to be working with a number of clients who are keen to venture abroad. Our first overseas incentive will be travelling to Hawaii in May 2022, and to our delight, even Europe is back on the cards with groups travelling to Spain and Italy towards the end of the third quarter of this year.
There is no doubt this trend will grow and as we demonstrate more examples of successful international trips being executed, we will continue to change the views of more domestic-focused corporates.
But in saying this, there will be new challenges with international programs, with a major emphasis on COVID safety. Different destinations and countries are approaching COVID differently, with different entry and exit requirements and it will be up to us to know what these are for the safety and wellbeing of our participants and, of course, our team.
Clear health and safety protocols will be an extremely important factor in venue and destination selection moving forward.
Open communication with suppliers
I think the real issue for the industry over the coming months will be the readiness of the supply chain and the impact of labour shortages in tourism and hospitality. This is particularly important when it comes to incentive travel where program itineraries are typically known for their high level of luxury, exclusive experiences and making our delegates feel special.
Clients have service level expectations and if hotels, on-ground operators and venues are facing internal staffing and resource challenges, it can have a detrimental effect on the delivery standard of our programs.
This is where a strong partner model is key. Open communication and transparency is critical to understand any challenges our groups may face. If we need to tweak our plans, or re-set our delegates' expectations, it's important we have the honest intel from our supply partners so we can prepare, communicate and be creative with our solutions to ensure we deliver an event at the incentive-level quality we and our clients expect.
As an example, if we know that a hotel has difficulty getting housekeeping staff on a Sunday and turning over rooms, we can plan our itinerary around avoiding a Sunday arrival. If delivering daily personalised room drops to guest rooms is going to be an issue, we can arrange a unique gifting experience such as a custom Akubra hat fitting in a beautiful off-site setting. We could even have a gorgeous gift presented to guests at their place setting on arrival at a dinner event rather than on their bed when they retreat for the night.
It's far easier to work around issues than run into trouble during the program.
Lessons from the pandemic
Reflecting back on the last year, the challenges of COVID-19 felt by all businesses have certainly highlighted the importance of collaboration for long term commercial success. In our modern "connected" world, we are perhaps more socially disconnected than ever and creating real connections takes on a new meaning. 212F was fortunate to experience growth and I believe a core ingredient to this success was not only our breadth of offer, but our core focus on our partnerships.
If the pandemic has taught us anything, it is that this fundamental pillar of business is even more important than ever. Our clients are bursting to re-connect with their customers and teams and there is no greater opportunity to build authentic relationships than face to face on an amazing incentive trip!