The 5-star hotel and its longtime trusted AV partner showcased their outstanding capabilities for creating engaging and memorable events, demonstrating a combined commitment to innovation and excellence.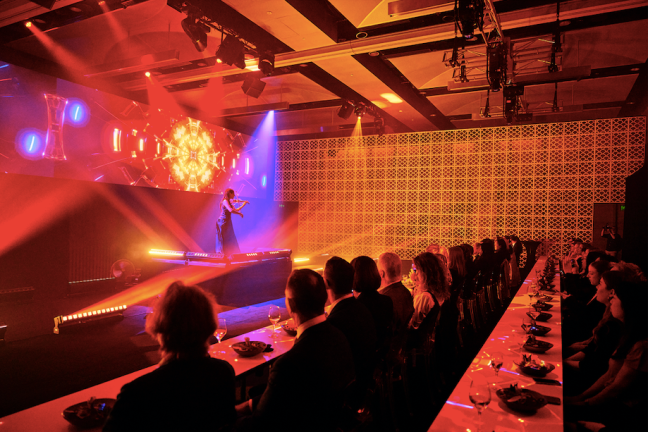 Guests were treated to culinary delights and a performance by Sydney violinist, Melissa Voyias, which took place in front of the newly installed giant LED Wall.
Sydney's business events professionals were treated to a spectacular showcase at Sydney Hilton last week, where they witnessed and experienced first-hand AV partner Encore's outstanding creative technologies and capabilities, coupled with the hotel's exceptional culinary experiences and premium service.
The specially curated event showcased Encore's latest state-of-the-art event tech, including several mobile Direct View 135-inch screens; adaptable LED bars that can pan, tilt and zoom for show-stopping staging; and the newly installed 22-metre-wide-by-three-metre-high LED Wall (the largest in NSW), which can be kept as one screen or partitioned into four separate screens.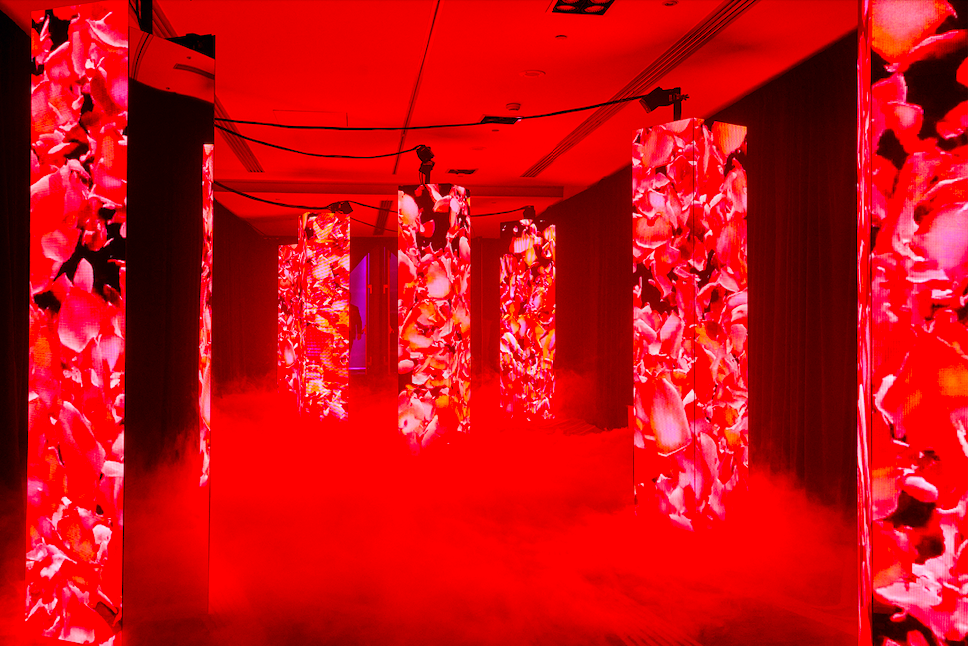 In addition, Encore has more than 2,000 square metres ground support screens and flow rigging options, which are complemented by 90-degree LED panels for cubes, pillars and wrap-around columns, while timecodes build a fully immersive experience for everyone attending an event in-person as well as remotely.
With Encore's creative AV production concepts and Hilton Sydney's variety of spaces for all styles of meetings, events and conferences, event planners can have boundless flexibility with their event design.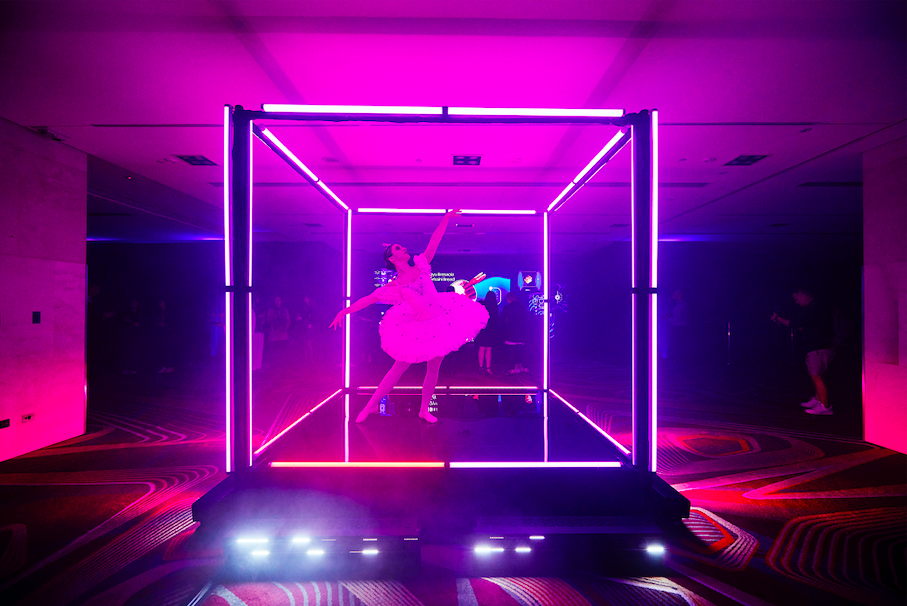 Furthermore, Encore's global footprint and reach mean Hilton Sydney will have first access to new audio-visual products and services as they come to market.
"Partnering with Encore has allowed Hilton Sydney to enhance guest experience with unique and immersive technologies that bolster our team to streamline logistics, increase efficiency and provide the highest level of service for the property's MICE offering," Hilton Sydney general manager Hayden Hughes said.
"This demonstration of innovation and forward-thinking cements Hilton Sydney as one of the city's finest venues to host and cater for the widest variety of events and meetings."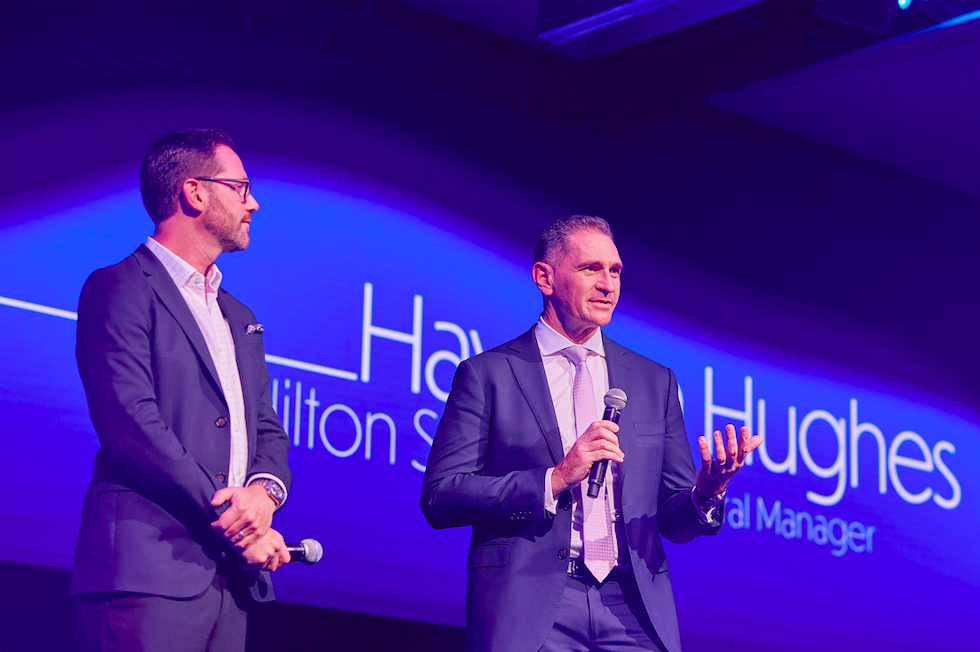 Encore's most recent Event Industry Report revealed the top two considerations when buyers are choosing a meeting venue are first, the meeting space layout and then the supporting technology and infrastructure.
Encore Asia Pacific managing director Scott Nodsle said working in close partnership with Hilton Sydney was vital to their mutual success and that of their clients.
"Our in-house team at Hilton Sydney have a detailed knowledge of the event spaces and how they can be used to achieve and exceed any event brief, and our close working relationship means that we have a deeper understanding of our clients' needs, with a focus on enhancing live events and creating immersive experiences."