IMPACT Event & Destination Management chief experience officer talks current and future business trends in Dubai, Abu Dhabi and Oman.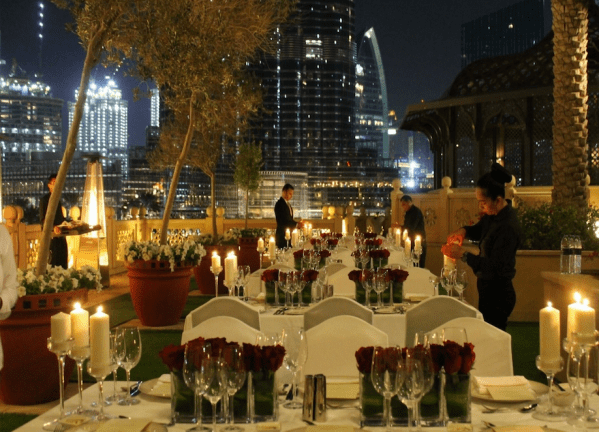 Final preparations for an incentive dinner with the Dubai skyline as backdrop.
In the 11th instalment of our DMC World View series, we talk to the chief experience officer of IMPACT Event & Destination Management, Alberto G. Cavallo, on current and future business trends in Dubai, Abu Dhabi and Oman.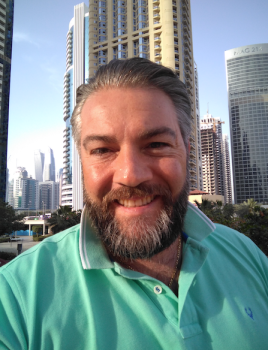 Key points:
Business is looking strong for the remainder of 2023
Costs have risen 35% compared to pre-COVID but budgets have remained the same
European clients have a greater focus on event sustainability
The `MeetCentive' is a definite trend
The IMPACT team has built a strong reputation through diligent planning, integrity, and a straightforward approach over the past 12 years to ensure the delivery of a first-class event.
IMPACT is an integrated Event & Destination Management Company for Dubai, Abu Dhabi, and Oman. As an owner-managed boutique agency, we specialise in the creation and management of authentic destination experiences and event management, and event production solutions that are planned and implemented to perfection for strong brand interaction that drives loyalty, positioning, and sales.
The IMPACT team understands every inquiry is different and we invest time to create authentic and motivational incentive travel programs for your most discerning clients. The programs highlight outstanding hospitality and authentic destination experiences fused with interactive team-building challenges that become the perfect playground for your most important clients, distributors, or employees.
We had an amazing start to 2023. In the first half of the year our team delivered 15 projects of various sizes – from multiple conferences for banking and FMCG clients to large social event production projects for 1000+ delegates, as well as a number of high-end incentives. These were for a German luxury eyewear brand in Oman, a Swiss telecommunication company in Dubai, a South Africa bank in both Abu Dhabi and Dubai. The events we produced were amazing with fantastic clients and delegates coming to our destination from all corners of the world.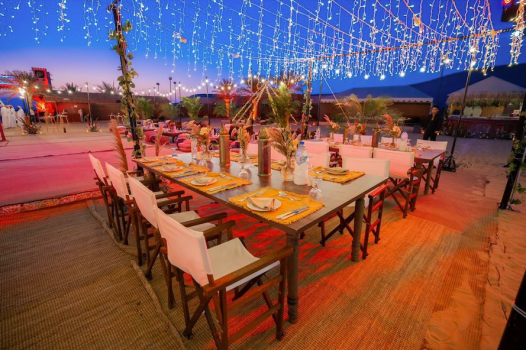 We have just had a slower three-month summer period (June – August) but can see a very busy winter season ahead of us, with four confirmed projects in September in Dubai and Abu Dhabi and some interesting projects in the programming stage for October and November.
In short, the next few months are looking very promising with various groups also confirmed during the F1 Grand Prix Abu Dhabi (November 24-6, 2023).
Our business has been extremely diverse this year. A large portion came from event production services for conferences and social events including audio-visual production, fabrication, branding, setups and décor.
We also delivered some amazing team-building events and turn-key event management solutions for conferences including registration, venue branding, transportation and airport coordination, audio-visual production as well as hotel and hospitality services.
The IMPACT team is extremely versatile and loves to deliver full turn-key solutions that allow our clients to focus on what is most important to them, their clients, and their delegates while we ensure that all the local suppliers are managed and services are delivered to perfection.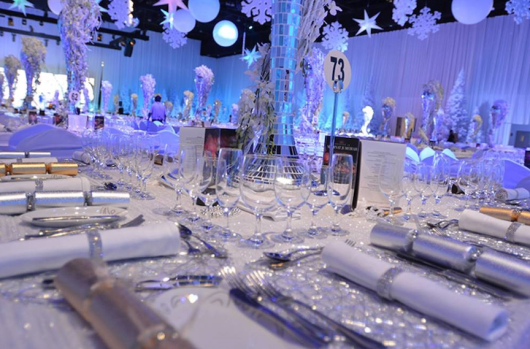 Our main source markets are Scandinavian countries, Germany, Switzerland, Italy, South Africa, and Belgium. We would love to build strong relationships and win the hearts of clients in Australia and New Zealand.
In 2023, the volume of leads has slightly decreased when compared to 2022 but the value of the projects has increased. In 2023, clients appear more likely to confirm business wherein last year we received many inquiries especially during tradeshows like IMEX and IBTM however, the conversion ratio was not as good as this year.
What has changed post-pandemic?
Covid-19 is not a concern anymore. The average group size has increased when compared to pre-COVID times however, we see budgets have been reduced or at least expectations are often not realistic since they do not reflect the real increase in costs.
Cost across the entire value chain have increased by approximately 35 per cent and budgets are being kept at pre-COVID levels. The political crisis in Europe is putting a lot of pressure on the cost of airfares, transportation, energy, and fertilizer reflected in increased costs for imported food items, etcetera.
Since we are solution providers, we look for more cost-effective experiences without compromising on quality or return on experience for our clients. We nurture relationships with our partners like hotels, venues, restaurants, and transportation providers to obtain the best price and highest value for money to mitigate the increase and deliver the best and most cost-effective solutions for our clients.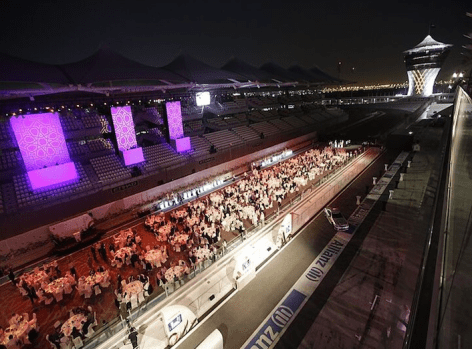 We are hearing mainly from the media about an economic slowdown or even recession in some of our feeder markets like Germany but our clients in these markets are telling us the opposite or at least that the slowdown is not as dramatic as presented in the media.
Some European clients are definitely concerned about the sustainability aspects of their events and incentives. This provides a great opportunity to showcase what our destination is doing to reduce carbon emissions and how our country is actively investing in sustainability and conservation.
We have many amazing initiatives and largescale investment projects in Dubai and Abu Dhabi that affect the local environment as well as sustainability projects that our government is developing with major investments in many counties around the world.
We are seeing a trend that is what we call a "MeetCentive" – a combination of meeting and incentive. We help develop programs wherein the delegates will attend their conference, meetings, and workshops during one portion of the program followed by a program that delivers an incentive character. Recently we produced a program in Oman for a pharmaceutical client with this kind of format.
We have not had any specific nature-based program requests. Our destination naturally provides one of the world's greatest deserts and so the majority of our incentives – and also conferences – have an element of nature incorporated. We offer dune drives and camel tracking, but also exciting team building programs like our "Oil Hunt" experience which is a modified treasure hunt in which the last task consists in finding the oil source and constructing an oil rig to pump the oil out of the ground.
Some clients are asking for the inclusion of CSR elements. We offer active CSR experiences or can incorporate a presentation of the conservation and rehabilitation work done in the Dubai Desert Conservation Reserve by the manager of the reserve.
Upcoming events
In Abu Dhabi we are looking forward to the Etihad Airways Abu Dhabi F1 Grand Prix in November which is selling out very fast. We are delivering multiple incentive programs with delegates from around the world.
We usually recommend a hotel and destination program in Dubai with the program anchor being the main race at the F1 Grand Prix in Abu Dhabi. Since 2023 is already selling out, we suggest starting to plan now for an exciting F1 Grand Prix Abu Dhabi and Dubai program in November 2024.
If you are an art aficionado, then we highly recommend the superb modern and contemporary art show "Art Dubai" taking place in March 2024. We tailor a superb destination program where we include the main show as well as visits to the top 10 art galleries including live interaction with top rated artists and international gallerists.
What's new
Dubai and Abu Dhabi continue to reinvent themselves with new attractions, hotels, and restaurants always on the horizon.
New properties include the brand new Hilton The Palm, the new Marriott The Palm, Radisson The Palm, Address Beach Resort in JBR Dubai and many amazing beach clubs and supper clubs with tantalizing dinner entertainment shows like Dream, The Theatre, Billionaires Club, Babylon, Play, and many more.
As for new and exciting event venues, we have venues at breathtaking heights like Aura Sky Pool, CouCou Dubai, CeLaVi Dubai, Luna Dubai and the Mercury Lounge to name a few.
IMPACT Event and Destination Management is represented in Australia by Tourism Portfolio.