Find out what's new and noteworthy in Western Australia.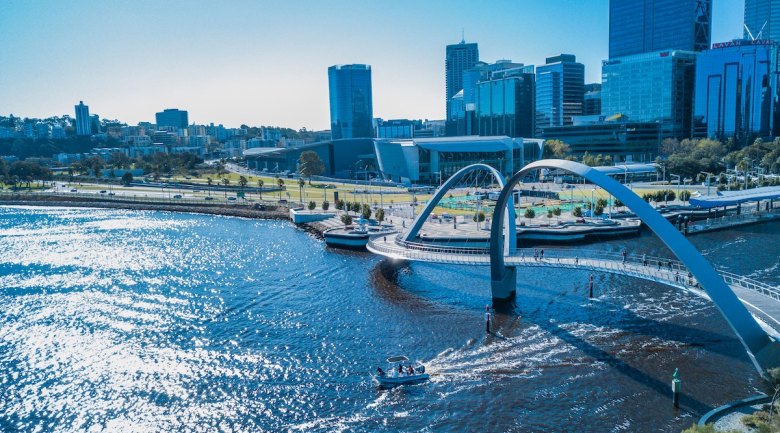 From new direct flights to internationally branded hotels in the works, Western Australia has lots of exciting new products and activities waiting for your event groups.
Here are some of the latest developments from WA:
Aviation
New direct flights make exploring the Kimberley easier
One of the world's last true wilderness areas – the Kimberley region of Western Australia – is now easier to explore thanks to new direct flights between Melbourne and Kununurra, which are now on sale and begin operating in May 2020. Complementing the existing direct flight services from the east coast of Australia to Broome in the west Kimberley, the new flights direct to Kununurra mean  travellers now have more options as to where they start and end their Kimberley adventure.
The new Melbourne to Kununurra flights will run three days a week – Tuesdays, Thursdays and Saturdays – between May and August 2020. Economy tickets on the Melbourne to Kununurra service are priced from as low as $399 one-way all inclusive, with business class seats also available. Travellers on the eastern seaboard can also access the Kimberley via Broome, with Qantas offering direct seasonal services from Melbourne, Sydney, Brisbane and Darwin, or via Perth.
Accommodation
Opening date set for Ritz-Carlton
One of Australia's most anticipated new hotels, the Ritz-Carlton, is set to open its doors at Perth's Elizabeth Quay on November 15. The new luxury hotel will offer 205 rooms, including 18 generously appointed suites and the 277 square metre Ritz-Carlton Suite featuring an outdoor balcony.
The hotel will also offer meeting and events spaces – including the Elizabeth Quay Ballroom – and the Ritz-Carlton Spa, providing guests with four treatment rooms, saunas, fitness centre, a private yoga studio, two outdoor heated vitality pools and a heated outdoor infinity pool.
Take a look at the upcoming property here.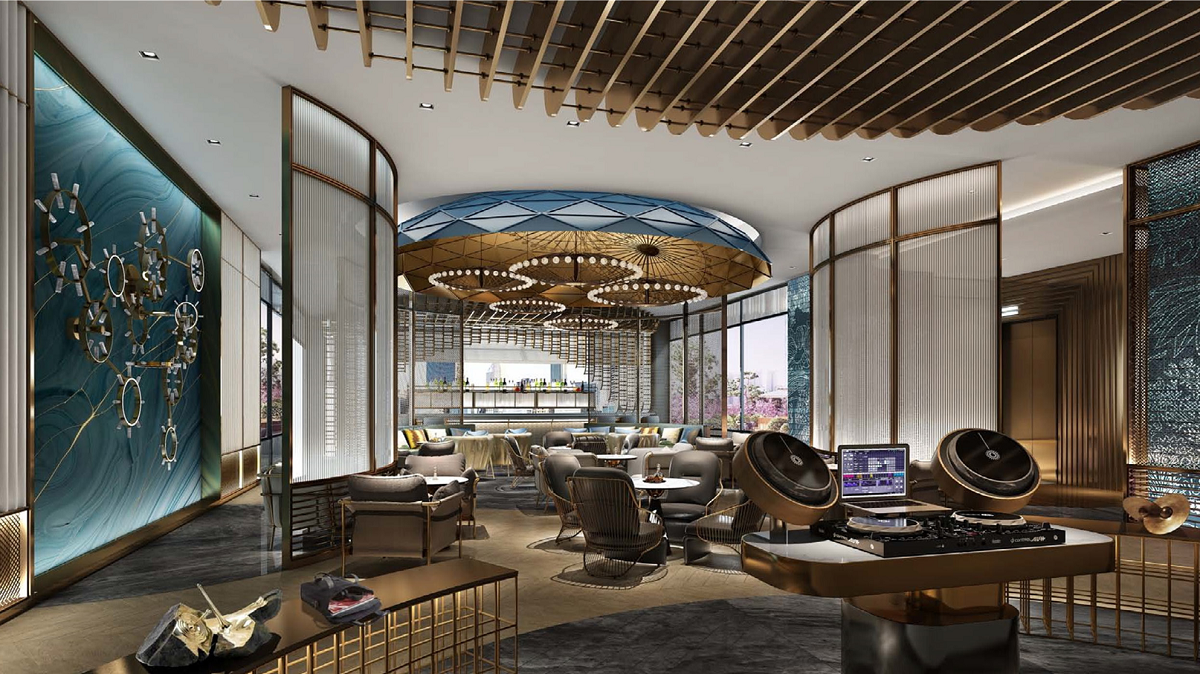 The Adnate comes to Perth
Opening in October 2019, Accor has announced its new Art Series hotel in Perth will be named after one of Australian street art's most influential big wall painters – Matt Adnate. The Adnate is set to feature one of the world's tallest murals, and is the first Art Series hotel dedicated to street art.
Renowned for his large scale spray painted portraits portraying Aboriginal people, the hotel's 27-storey 'Mega Mural' will be the largest artwork Matt has painted on a building – and will feature the face of a Noongar man, an Indian woman and a Mediterranean woman.
Matt will also be collaborating with a local Indigenous artist on a 50-metre-long exterior laneway mural and, inside the hotel, is contributing a mural above the hotel's main staircase. Two original canvases and up to 650 reproductions of 30 of Matt's most recognised works from around the world will adorn the walls and halls of the 250-room hotel.
Ibis Styles East Perth
Perth will be home to the world's largest high-rise modular hotel when the new Ibis Styles East Perth opens in September. The 18-floor hotel will feature 252 guest rooms, making it the world's current tallest modular hotel, in terms of room numbers offered. Located within walking distance of Perth's Optus Stadium, guests can dine at the Eastside Social Bar and Restaurant, and access a 24-hour gym, high-tech urban offices, and a co-working space for both guests and locals.
RAC Karri Valley Resort redevelopment complete
Nestled among the towering Karri trees near Pemberton in WA's South West – the RAC Karri Valley Resort has recently undergone a $5.7 million redevelopment. All of the two and three bedroom lake and forest view chalets have been upgraded with new furnishings, appliances and interiors.
The resort's Lakeside Restaurant has also undergone extensive refurbishments, including an extension into a relaxed lounge area, indoor fireplace with stunning views over the lake, and can now accommodate weddings and functions. The menu has also been updated, with a focus on local ingredients and unique flavours.
Learn more about the new-look property here.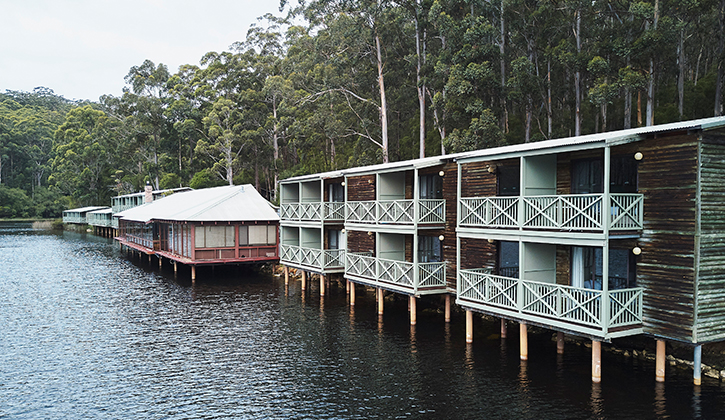 Experiences
Swim with humpbacks in Ningaloo
WA is now one of the premier destinations in the world for swimming with humpback whales, with the fourth year of trials now underway in the World Heritage-listed Ningaloo Marine Park in the State's Coral Coast. Visitors to the region can now experience the breathtaking magic of swimming with one of the world's biggest mammals, with the season generally commencing in Coral Bay in July and Exmouth in August, running until October 30.
With two more trial years approved by the WA Government for 2019 and 2020, improvements in tour delivery over the past three years include locating whales through spotter planes communicating directly to the boats, direct radio contact between the boat's skipper and in-water guide and on-board drones – all helping to increase the success rate of interactions with the gentle giants for guests.
Captain Cook Cruises' new Swan River tours
Sealink's Captain Cook Cruises has recently introduced a number of new Swan River tours commencing in September for the summer season. On the Perth Microbreweries and Lunch Cruise guests will cruise to three of Perth's popular breweries – The Old Brewery and Riverside Brewhouse; The Camfield; and Bright Tank Brewery for tastings, with lunch served onboard. On the Summer Lunch Cruise guests will enjoy an all-inclusive buffet lunch, and on the Perth High Tea Cruise, guests will be served sweet and savoury treats with the option for free-flowing champagne – all while cruising along the picturesque Swan River.