NT Business Events partnered with Darwin Convention Centre to secure this global health sector conference.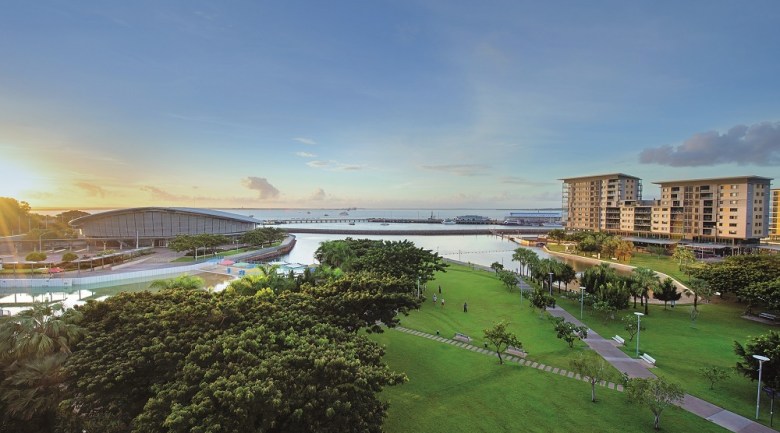 Darwin has been announced as the host city for the eighth DevelopingEM Conference, a global emergency medicine conference, to be held 26-30 September 2022.
DevelopingEM Ltd is a not-for-profit organisation which holds regular regional conferences where emergency medicine is rapidly evolving. Past conferences have been held in locations such as Colombia, Fiji, Sri Lanka, Cuba, Brazil and Sydney.
The Darwin conference theme of "Global Emergency Medicine" will shine a spotlight on the importance of First Nations Healthcare, as well as remote populations with limited access to health care services, especially relevant during the pandemic.
The five-day conference will be held at Darwin Convention Centre and is expected to attract approximately 300 delegates from around the world. Two days of workshops will be followed by three days of keynote presentations, as well as plenary and discussion sessions.
Northern Territory Business Events partnered with Darwin Convention Centre to secure this global health sector conference.
"Our world-class facility is perfectly positioned in northern Australia's tropical Top End to provide delegates space to think, connect, and engage with the local experts who deliver care to remote populations across the Northern Territory," Darwin Convention Centre General Manager Peter Savoff said.
Rebecca McCaig, Director of Northern Territory Business Events, spoke about the bid win for the Northern Territory.
"The Northern Territory has established an international reputation for excellence and innovation in the health sector, so we were delighted to be successful in attracting this very relevant conference, having engaged in a competitive bidding process," she said.
DevelopingEM Co-Director Dr Mark Newcombe, explained why Darwin and the Northern Territory had been selected for the 2022 conference.
"DevelopingEM has long considered returning to Australia for an event as we believe our ethos and aims have a synergy with the health care challenges and opportunities present in rural, remote, regional and First Nations settings in our home country," he said.
"After considering multiple options for a host setting for DevelopingEM 2022, the choice of the Northern Territory and Darwin was easily the best option for us.
"Darwin and the Northern Territory will provide an amazing setting for international delegates, offering a diverse range of locations and activities, which will combine with the conference."