The 18-member collective now offers incentive and conference planners a one-stop source of inspiring ideas and compelling options for enhancing business events.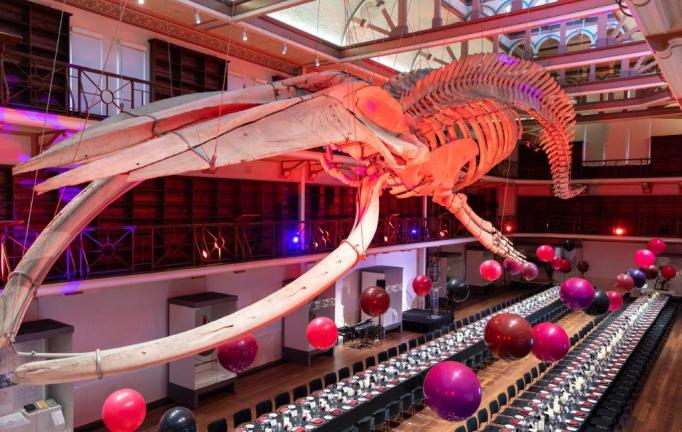 A dinner event at WA Museum Boola Bardip in Perth.
Cultural Attractions of Australia (CAOA) has positioned its premium suite of experiences, activities and venues for the business events sector, offering incentive and conference planners a range of inspiring ideas and compelling options for their events.
The CAOA is a collective of 18 members which represent some of Australia's most iconic cultural attractions, celebrating the nation's diverse ethnic, historic, cultural and sporting influences. They can curate and deliver unique event experiences for conference social programs, accompanying partner activities, team-building, and incentive rewards.
Offering a one-stop source of creative ideas for enhancing business events, the CAOA includes a succinct fact sheet, dedicated website section, lists of experience and venue options, activity and function ideas, access to stunning member images and introductions to business event specialists within its member organisations.
"We're delighted to be ramping up our promotional activity in the business events sector," CAOA executive officer Annabel Sullivan said.
"We believe our members and the venues and experiences they represent are a perfect fit for business events and deliver a range of inspiring and refreshingly new options for planners who seek to deliver events with impact."
CAOA members across the country include UNESCO World-Heritage listed locations such as Tasmania's Port Arthur Historic Site, sporting arenas like the Melbourne Cricket Ground, museums and galleries including the Museum of Old and New Art (MONA) in Tasmania, and renowned performance spaces such as the Sydney Opera House.
It's impressive range of signature experiences and activities includes yoga sessions atop the Adelaide Oval's Western Stand rooftop, High Tea at Australia's Parliament House in Canberra, and dining beneath the immense skeleton of a 124-year-old blue whale at Western Australia's WA Museum Boola Bardip, to name just a few.
From an Indigenous perspective, the Queensland Art Gallery I Gallery of Modern Art offers the brand-new First Artists Cultural Experience which is specifically designed for groups. It provides an excellent example of the invaluable insights and interactive enjoyment to be gained from an evening exploring Indigenous Australian art, culture and cuisine.