Spice gets the low down from travel expert Tammy Marshall on the booming cruise industry and its effect on the MICE sector.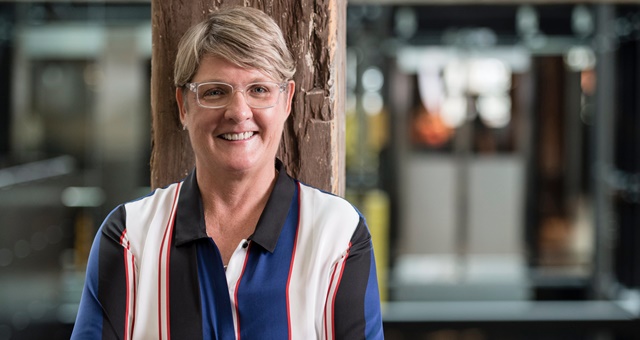 Spice gets the low down from travel expert Tammy Marshall on the booming cruise industry and its effect on the MICE sector.
Where are things at with the MICE industry and cruising in Australia? Are cruise lines still actively pursuing this vertical?
MICE is a growing high yield sector, that while very competitive is also very lucrative.  The longer lead booking times for the MICE industry (versus leisure) is highly attractive for cruise lines as it allows them to lock in early business and optimise their yields.
Cruising itself is still a relatively young and growing sector, so cruising in the MICE sector is largely untapped – the potential to grow enormous.  Cruising has also always been well suited to groups (family, leisure or corporates) – with a natural product fit for corporate events and retreats and ample venues for corporate meetings.  And, given the MICE sector is so diverse, it allows cruise lines to target meetings, workshops and conferences from small to large, as well as the incentive market for corporates.
What has the uptake been? Are many companies conferencing or running incentives on ships? 
P&O, RCI, CCL and NCL promote conferences at sea.  I know P&O has a dedicated conference team. But, there are no industry statistics that exist today to measure uptake.
Which cruise lines are nailing it, right now? 
The key ingredient for conferences at sea is short itineraries — the optimum is two to five days.  So any cruise line offering shorter itineraries and are focusing on the conferences at sea, would be attracting MICE industry.
What needs to be improved to encourage this market to take off?
It's not product. What needs to be improved is the awareness and current lack of familiarity of the possibility of conferencing at sea. Conference planners are not aware of what the cruise industry has to offer, so getting planners onboard to understand the potential is key for the future.
The other area that some education is required is to assist people to get over the mindset that getting sea sick is less of an issue given the design of new cruise ships.
Should event planners look to cruise out of Australian ports or fly elsewhere? If not, why should they stay here?
Shorter itineraries are ideal, so domestic cruising is perfect for a conference.  Domestic cruising also waves on the budget for international flights while still allowing for some itinerary choice at each destination.
What is the one thing you would like all event planners and suppliers to know about cruising
Conferencing at sea is first amazing value for money, cruise planners curate amazing experiences that can WOW delegates and at the same time take a lot of the stress away from conference organisers and EAs because of the unique nature of cruising offering the one stop shop for conferences.   Ultimately, cruising is a high quality product with high service standards that can be tailored to the needs of the delegates.
What are some of the top cruising trends you're seeing in 2018?
Three things:
There will be even more variety of cruising, given the continued growth in the expedition, premium, luxury, ultra-luxury segments.
There is a lot of cruise product innovation occurring e.g. the emergence of wearables with MSC and Carnival Corp is helping to enhance the customer experience and Royal's HOLIDECK sample the activities before you buy on VR (Virtual Reality).
Increasing port density – there are now over 40 ports around Australia with more ports developing across the South Pacific and Asia, opening up the range of itineraries and destinations on offer.