The findings reveal an increase in businesses planning events in the next 12 months.
Desire for in-person events is increasing. Pictured: Events Uncovered 2020. Credit: Oneill Photographics
Confidence in business events is growing once again, according to the latest research by Business Events Australia.
The latest survey of 459 corporate event decision makers reveals 46 per cent of businesses are planning an event for the next seven to 11 months, compared to 43 per cent in the first wave of research.
Of those surveyed, 66 per cent are planning to hold events in the next 12 to 18 months (compared to 56 per cent in August), while 73 per cent are planning to hold events more than 18 months from now (compared to 65 per cent in August).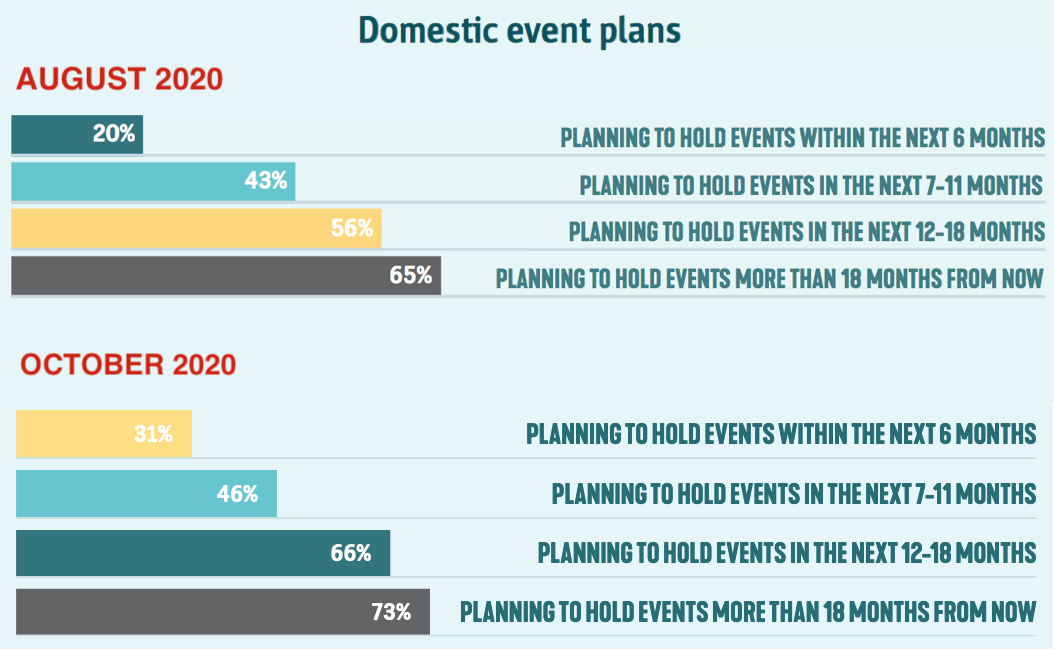 Also in the findings, 83 per cent of those who usually hold one or more events overseas each year are likely to relocate at least one of those events to Australia over the next 12 months, up 6 per cent on the first survey.
"The findings of this second round of research shows that Australian businesses continue to show intent to start running larger events in the near future, especially state-level or national conferences," said Penny Lion, executive general manager events at Tourism Australia.
"We also found there is a desire among businesses to get back to face-to-face events. Whilst significant challenges lie ahead for the industry, we are stepping in the right direction towards restarting business events in Australia."
The top three reasons for businesses to plan an event in the next 18 months were to build team morale (57 per cent), to reward employees (51 per cent) and to reinforce company culture (44 per cent).
View the full research findings here.