Inspired by local producers and Melbourne's diverse cultures and cuisines, the menu showcases the best of seasonal food.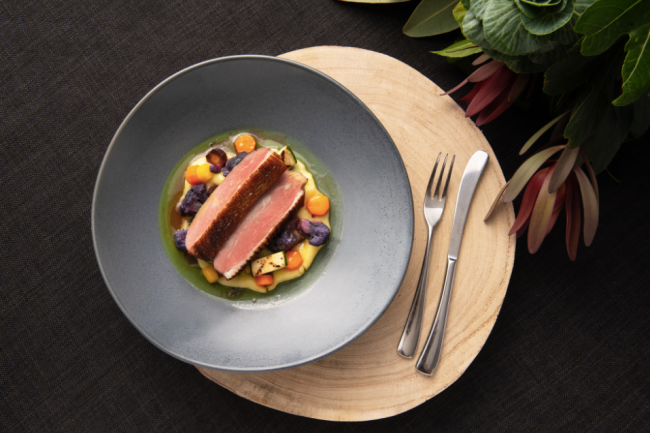 CENTREPIECE at Melbourne Park has unveiled its new winter venue, showcasing the best of Melbourne's cultures and cuisines and Victoria's local producers seasonal food.
Designed to be an experience for the guest, the new menu features warm and tasty feel-good, taste-good dishes specially curated by executive chef Asim Mamun for any type of event, whether it's a morning or afternoon tea, private lunch or gala dinner.
"Our new menu is an experience for the guest – and uses the very best of seasonal produce in an exciting way," Melbourne & Olympic Parks head of food and beverage, Rachel Dolan said.
"On one hand, we're maintaining our Victoria-first philosophy and on the other, those foods are matching what our guests want: food that warms the soul."
Some of the standout dishes include the chorizo and blue cheese toast; winter cherry, pistachio and marzipan cake; prawn and coriander rice paper rolls; humpty doo barramundi fillet; and Yarra Valley farmed cheesecake.