"AIME 2022 presents an important opportunity for us to engage with and support our industry."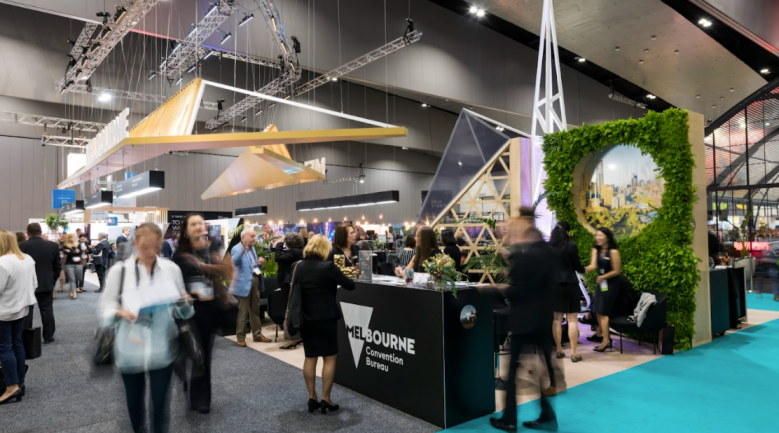 With just over three months to go until Asia-Pacific Incentives and Meetings Event (AIME), buyers are excitedly gearing up for the 2022 event which is expected to attract more than 1,000 visitors.
Taking place from 21-23 March 2022 at the Melbourne Convention & Exhibition Centre (MCEC), and online 28 March to 1 April, AIME will bring together buyers and exhibitors in a forum for connecting, networking, and business exchange.
AIME's Hosted Buyer Program ensures that the buyers who attend the event are ready to do business, with a curated pre-scheduled appointment system that aligns more than 14,000 meetings, matching buyers with destinations and services from over 300 exhibitors.
Given the roller coaster of the last two years, Arinex senior business development manager Virginia Loyola said she was most excited to connect with clients and industry colleagues and share stories.
"AIME 2022 presents an important opportunity for us to engage with and support our industry," Loyola said.
"The business events industry is an ecosystem that relies heavily on strong working relationships between clients, services and suppliers, and AIME is a great platform to connect all the dots and encourage collaboration.
"I look forward to meeting with exhibitors to see and hear firsthand what is new and how we can best work together to convert business."
ID Events Australia executive director of sales Karen Livermore said AIME is quintessentially Australian and an important event for the Asia Pacific region.
"For ID Events, it is critical to connect with all the niche regional products and suppliers that often aren't showcased in Sydney," Livermore said.
"Not to mention the evening events – they're a reason to attend on their own! Connecting and forging new relationships at these gatherings is what makes our industry tick."
With AIME 2022 showcasing its new event format of in-person and online, buyers can expect an experience like no other to help supercharge business for next year and beyond. There's also the unveiling of a new semi-hosted buyer category – providing buyers with more freedom and flexibility over their time at AIME.
Buyers can register here to be a part of AIME 2022.