The 168-key hotel is slated to open in 2019.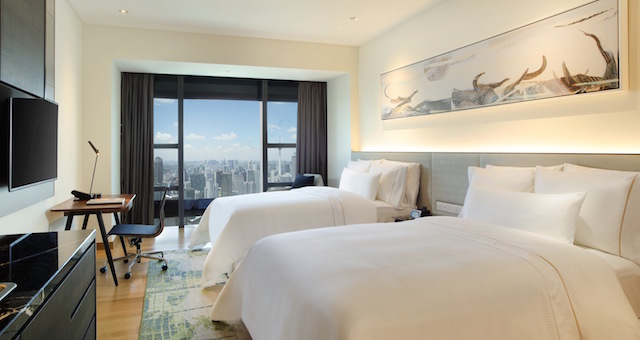 Marriott International is set to debut its Elements brand in Melbourne's suburb of Richmond.
Slated to open in 2019, the 168-key new-build hotel will form part of Botanicca Corporate Park, a commercial and retail development.
"We are delighted to launch the Element Hotels brand in Australia, following the brand's unprecedented growth worldwide," said Sean Hunt, Area Vice President, Australia, New Zealand and Pacific, Marriott International.
"Sustainability is a growing concern for an increasing number of travellers globally, and Element Melbourne Richmond is ideal for guests looking for an eco-friendly alternative, with its clean, residential-style suites that make guests feel at home, whether they're staying a short while or for a longer period. It's an especially excellent choice for guests seeking wellness conscious programming for a more balanced life whilst on the road."
The hotel features a glass façade that provides an abundance of natural light, whilst responsive window shades prevent glare, provide natural ventilation and reduce the need for air conditioning. The abundant Australian flora surrounding the hotel, such as eucalyptus and Kangaroo Paws, helped set the natural color palette and materials which anchor the well-designed, thoughtfully simplistic interiors.
"We have been looking for the right location and partner to bring Element to Australia for some time, and as a progressive and vibrant international city, Melbourne presents the perfect opportunity for the brand's debut in Australia," said Richard Crawford Senior Director, Development for Australia, New Zealand, and the Pacific. "The city continues to enjoy strong visitor numbers and the brand's differentiated positioning around wellness and sustainability will be attractive for both leisure and business travellers alike."
Element Melbourne Richmond is in walking distance to the many food and beverage experiences, shops and events this suburb has to offer, and is within easy access to Melbourne's Central Business District, which is just three kilometers away.
All Element Hotels are built green from the ground up using sustainable products and practices where possible. The brand's core sustainable design components across all properties include low flow rainfall and showerheads, no-PVC flooring, energy efficient LED lighting, electric-vehicle charging stations, filtered water, green materials such as low-VOC paints, and recycled-content carpeting and guestroom designs incorporating sustainable features.
Onsite amenities and services include a bike share program, gymnasium, outdoor yoga deck, conference and meeting space plus complimentary wi-fi.