The inaugural Tourism Marketing Rock Star Convention took place in Sydney yesterday with some key takeaways for delegates.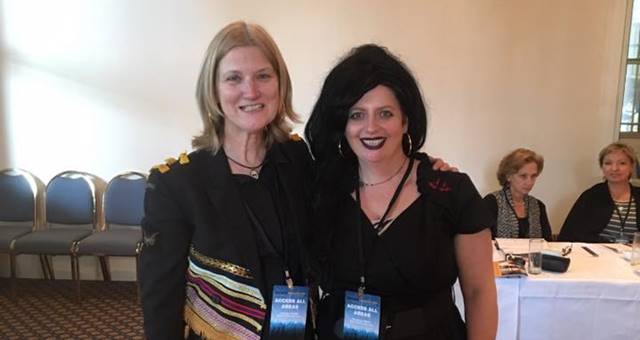 Carolyn Childs (dressed as Adam Ant) and Bronywn White (dressed as Amy Winehouse)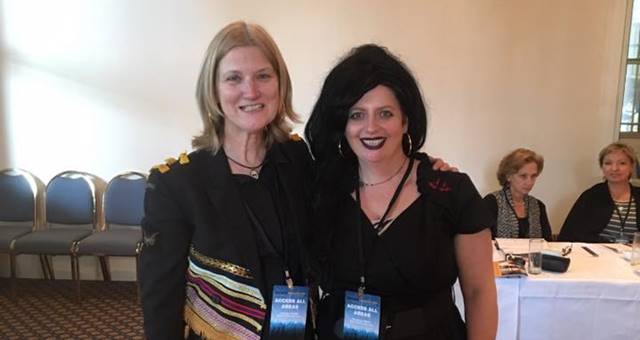 The inaugural Tourism Marketing Rock Star Convention took place in Sydney yesterday with some key takeaways for delegates.
While primarily focused on the tourism industry, Carolyn Childs and Bronwyn White from MyTravelResearch.com shared key insights that can be applied across other industries and verticals, including the MICE market in its entirety.
If you aren't taking these truths into consideration, you need to start now.
1. Mobile-friendly communications
The power of mobile is increasing its hold. Research shows that consumers are already checking their phones 150 times a day; 68 per cent check their phones within 15 minutes of waking up; 87 per cent of millennials have their phones by their side, day and night.
2. Micro-moments 'near me'
The rise of the micro-moments when tourists (or customers) on their mobile devices make travel (or purchasing) decisions, often based on the search term 'near me'. For example, 'Find AV suppliers near me.'
3. Google My Business
Get your business listed on Google My Business. Once you have signed up to this and populated your listing, encourage reviews (you will receive a star rating after five reviews which will then give you a star ranking in your category). You will automatically be signed up to Google + where you can share blog and newsletter content. This content is then given preferential indexing my Google's search algorithm.
4. Create and load YouTube content
The rise of video has only just begun. As Google owns Youtube, anything you load to the site automatically gets ranked in Google. Beyond this, the consumer trend towards consuming video content – regardless of the cost of production value – is on a steep incline. Furthermore, Facebook's algorithm is prioritising video content giving your content a better chance of being seen in organically. Tell the story of your business, your customers, your product or service. Share your secrets. Be helpful. Above all, be authentic.
5. The rise of Virtual Reality
Did you know that you can buy a decent Virtual Reality camera for $500 and Google Glasses for $15? Beyond the obvious novelty of the medium, there are real benefits to showing potential customers what they're going to get in a more immersive way. A recent example of this is hotel group SilverNeedle's Sage Hotel West Perth Singapore media launch that was lead by a VR campaign called 'Perth Experience'.
If you are a tourism business, you can access more information F about the MyTravelResearch.com Tourism Marketing Plan Blueprint here.