Move over Tay Tay: Adelaide was the star of the show at this year's Dreamtime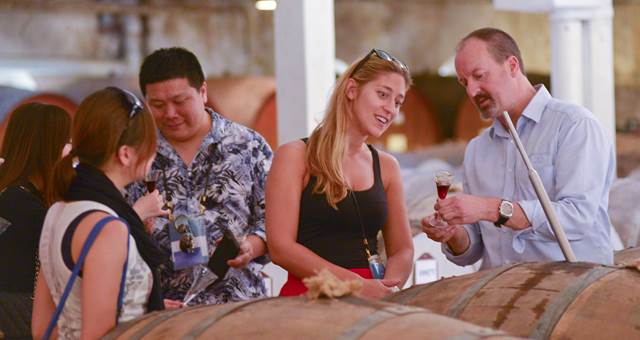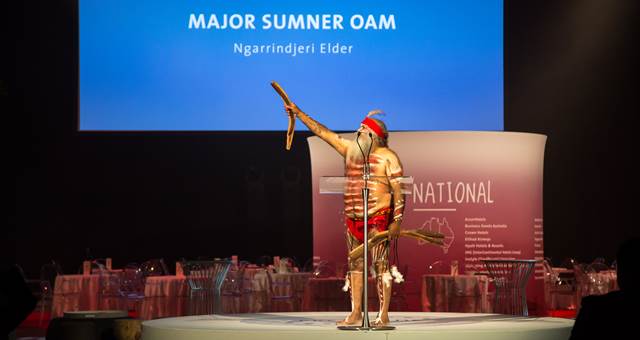 Over 100 buyers, 70 sellers and media from all over the world converged on Adelaide earlier this week for Tourism Australia's Dreamtime program.
Despite the fact that Taylor Swift was in town, the real star of the show was Adelaide itself.
With representatives from Greater China, India, North America, UK, South East Asia and Korea, the objective was to sell Australia as an incentive destination.
Mark Taylor and the team from Belle Laide produced the opening event where delegates were treated to a moving welcome to country by a local elder, an aboriginal dance performance and a sunrise AV experience wherein a video of a sunrise played to a musical score overlaid with birdsong.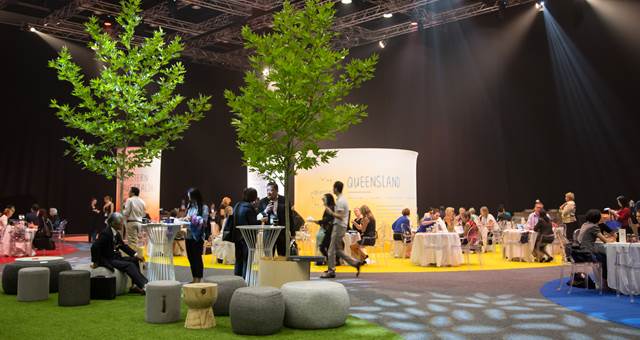 This was followed by the business sessions where the buyers met with representatives from all the state and territory convention bureaus, venues and tourism boards.
Media were treated to a lunch at Jock Zonfrillo's Orana restaurant where a native and wild food menu was served, with dishes including magpie goose (Zonfrillo is the only chef in Australia with a licence to serve this game meat), native raspberries with green ants and bush honey, pickled Moreton Bay fig tips and saltbush and black garlic emulsion.
After this, the media group visited a local restaurant called Africola and were welcomed by the South Australian Governor, His Excellency the Honourable Hieu Van Le and his wife at Government House.
All of the attendees completed the day with a sunset cocktail reception at Penfolds Magill Estate, with some lucky delegates given the opportunity to have a wine tasting hosted by chief winemaker Peter Gago, the man responsible for Penfolds Grange.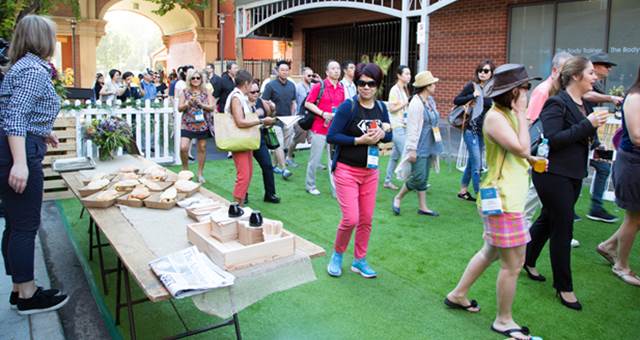 Day two kicked off with a quirky outdoor breakfast on Vardon Avenue where all the local cafes and venues created one breakfast dish each, including chicken and waffles from Nola and caffeine hits from Exchange Specialty Coffee.
After breakfast, the groups set out on various adventures to McLaren Vale (beach), the Barossa (hills) and around Adelaide (city).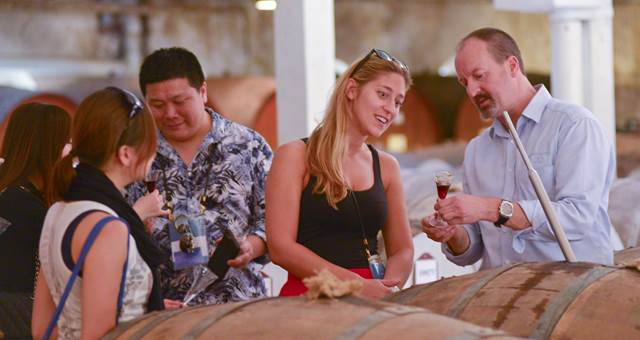 Attendee Jody Carvill from the UK said, "This is the best incentive famil I have been on. I see lots of product in Europe and despite the length of travel to get here – I flew out of Manchester via Abu Dhabi and Melbourne – I can honestly say it's worth it once you get here. Australians are such a laidback bunch of people – the people are definitely the highlight."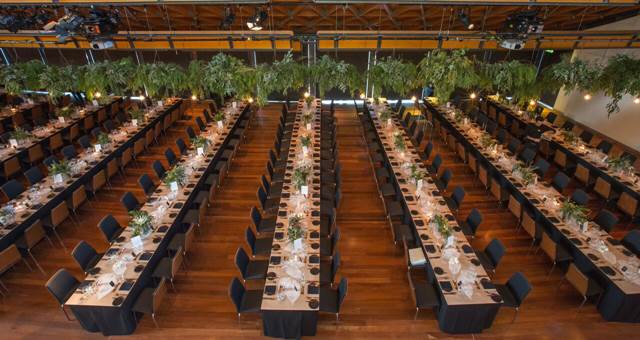 The Adelaide leg of the trip for the buyers closed with a Dreamtime dinner at the National Wine Centre, once again produced by Belle Laide, where the local food and wine was showcased in concert with explanatory videos where the producers were interviewed on camera. Local folk group Timberwolf performed, as well as a cellist from the Adelaide Symphony Orchestra alongside a DJ.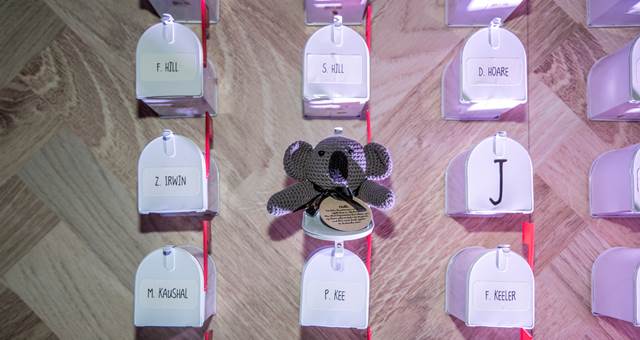 On Wednesday morning, Greater China, UK and US headed to Cairns, India, South East Asia and Korea headed to Sydney and the rest of the delegates returned home as some had been hosted prior to Dreamtime on Kangaroo Island.