Visit Sunshine Coast (VSC) is seeking a Business Events Manager to boost meetings and events into the region.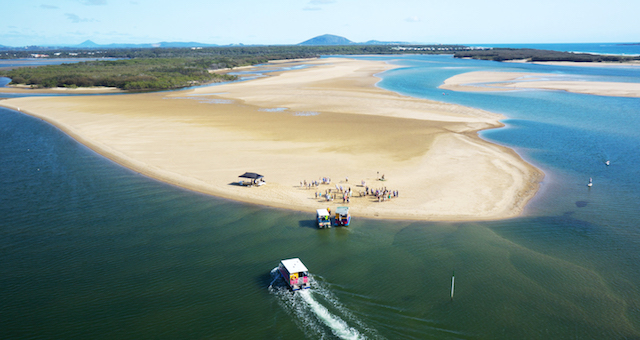 Visit Sunshine Coast (VSC) is seeking a Business Events Manager to boost meetings and events into the region.
Business Events Sunshine Coast (BESC) offers a range of services including bidding for major conferences and events, assisting members with event planning, and ensuring every event-planning journey on the Sunshine Coast is a smooth one.
The Sunshine Coast has hosted a number of major international and national conferences and events recently including the Australian Events Awards, Australian Cruise Conference, Australian Society of Travel Writers and Rotortech.
Working with Sunshine Coast Council, the bureau has established a Business Events Assistance Program to assist the region's high value industries – including aviation, clean technologies, health and wellbeing, education and research, agribusiness, knowledge industries and professional services – to attract conferences, meetings and exhibitions to the region.
VSC is looking for an experienced, highly motivated, connected and passionate business events professional with a detailed understanding of the sector, including trade show experience and convention bureau management.
The Sunshine Coast is undergoing massive economic and infrastructure growth, with the centrepiece being the upgrading of Sunshine Coast Airport to cater for more international and domestic aircraft from 2020.
VSC CEO, Simon Latchford, said business events was a crucial ingredient in the region's tourism mix, with the region's diverse range of venues, accommodation, attractions, and service providers making the Sunshine Coast one of the most popular regions for conferences and events.
"Having our own airport and being just over an hour from Brisbane Airport makes us highly accessible for both large and smaller groups wanting a business events experience that is different and more memorable than 'typical' city events," said Latchford.
"We can stage an event or incentive on a sand bar, in the middle of a rainforest, on a steam train, or amongst animals in a zoo – our natural assets allow us to create truly memorable events.

"We are a boutique, but very dynamic, regional tourism organisation, and the Business Events Manager's role will provide a really exciting opportunity for business events professionals who want to make a major impact in the sector."
For more information about this role, click here.