British Airways has shown it is committed to flights between London and Sydney in the long-term - despite its Joint Services Agreement (JSA) with Qantas coming to and end next April - by upgrading flights on the route to the carrier's brand new Boeing 777
By JAMES WILKINSON
British Airways has shown it is committed to flights between London and Sydney in the long-term – despite its Joint Services Agreement (JSA) with Qantas coming to and end next April – by upgrading flights on the route to the carrier's brand new Boeing 777-300ER aircraft.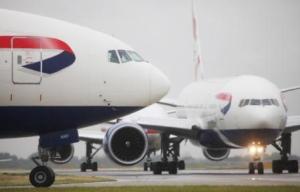 British Airways is upgrading Sydney to B777-300ERs
Starting from the 2013 northern summer schedule (at the end of March), BA will operate a Boeing 777-300ER on the London-Singapore-Sydney route, one that's equipped with the latest seats and technology in each cabin.
The airline is also moving Sydney flights to the state-of-the-art Heathrow Terminal 5, one that includes British Airways' newest lounges and the airport's latest dining and shopping facilities.
British Airways' Area General Manager Middle East and Asia Pacific, Jamie Cassidy, said the announcement of deploying the B777-300ER on the route emphasised the airline's "commitment to the historic Kangaroo Route".
"We have served Australia for over 77 years and we are keen to continue offering travellers excellent service and value," he said. "Our new initiatives mark a new chapter in our proud history with Australia and underscores our commitment to the route."
British Airways' B777-300ERs feature the airline's latest First and Club World (business class) cabins, along with the next-generation World Traveller Plus (premium) and World Traveller (economy) seats and cabins.