Bruce Baird AM has been announced as Business Events Sydney's (BESydney) new chair and Spice has the details.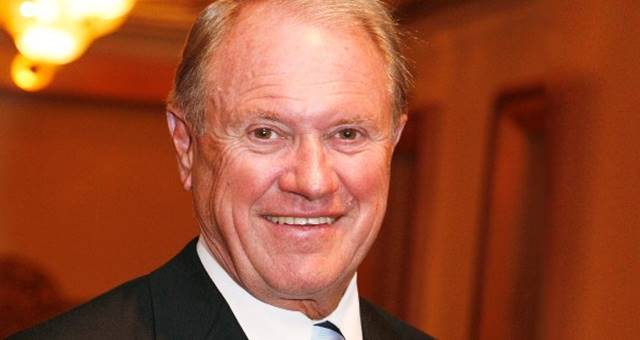 Photo credit: asylumseekerscentre.org.au
Bruce Baird AM has been announced as Business Events Sydney's (BESydney) new chair, replacing highly-respected Col Hughes, who had a 15-year association with the organisation.
"The appointment of Bruce Baird as Chair to Business Events Sydney is a huge asset to not only our business, but also the business events sector. Bruce has had a distinguished career spanning government, industry and not-for-profit sectors. A skilled operator and experienced board member, he will provide a unique perspective on supporting our efforts to secure global events that generate trade and industry growth," said BESydney CEO, Lyn Lewis-Smith.
Bruce Baird, who commences the role officially from 01 September, served as the Federal Member for Cook for close to a decade, a seat now held by Treasurer Scott Morrison.
He previously held roles as New South Wales (NSW) Minister for Transport, Tourism, Roads and for Sydney's Olympic Bid.
His career has included stints in the petroleum industry, as Australia's Assistant Trade Commissioner in Germany, and Trade Commissioner in New York. Prior board positions include Chair National Rail Corporation and the Tourism and Transport Forum and Director of ABN Amro Hoare Govett.
"Firstly, I would like to acknowledge Col Hughes, outgoing Chair, for his board leadership over the past ten years. I am looking forward for continuing his success and working alongside a highly experienced board and management team to support efforts that draw priority business events to Australia," said Mr Baird.
"Business events are important vehicles that boost and profile our infrastructure, technology, health, agribusiness and education sectors. We will continue to engage with our focus markets of Asia, North America and Europe to grow business, trade, investment and the visitor economy in NSW," he added.
Meanwhile, BESydney also announced Dr Marlene Kanga AM, will join the board as an Independent Director on 1 September 2017, replacing outgoing director, The Hon. Robert Hill AC. Dr Kanga is the President-Elect, World Federation of Engineering Organizations (WFEO, official partner of UNESCO), and a BESydney Ambassador. Dr Kanga's expertise in the fields of engineering and software, as well as her membership on a number of boards strongly supports BESydney's ambitions in professional services, technology and innovation.
"I have had a long association with BESydney and am a strong advocate of not only their work, but of the business events sector. I am looking forward to continuing this relationship as a board member, and hope to leverage my expertise in technology, innovation, digital transformation and science. My insights into and success in Asian markets will also add further benefit to BESydney, who has already experienced 20% year-on-year growth in this market," said Dr Kanga.